A new large box culvert on Big Cannon Creek reconnected more than 8 miles of high-quality coldwater habitat.
By Jeremy Geist
Trout Unlimited completed five culvert improvement projects on trout streams in Northern Michigan in 2018, reconnecting more than 19 miles of high-quality habitat.
One of the projects addressed a severe road-stream crossing on Big Cannon Creek, a tributary to the Upper Manistee River and also a candidate area for the Grayling reintroduction initiative.
Big Cannon Creek offers high-quality cold-water habitat for trout and other fish species. However, the Military Road crossing, located in the former town of Sharon, had two 3- by 5-foot corrugated metal culverts (below) that dramatically sped up the river current, and that had become vertically offset (perched by about 1 foot).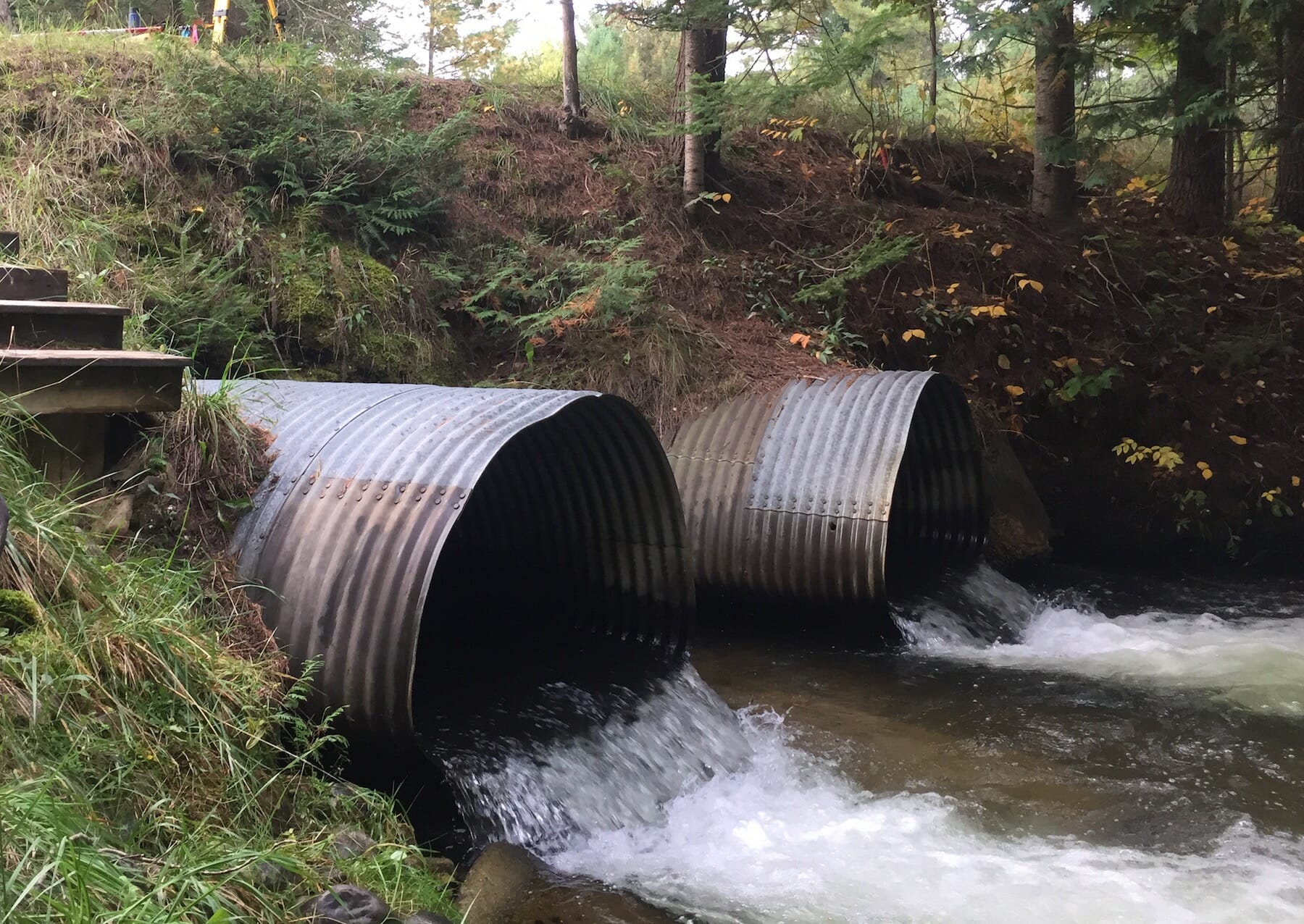 These conditions resulted in adverse impacts to fish passage and other aquatic organisms wanting to move upstream, as well as interrupted important stream ecosystem processes such as sediment transport.
TU staff collected topographic and geomorphic data, acquired necessary permitting in partnership with the Kalkaska County Road Commission, and replaced the undersized culverts with a 23- by 6-foot bottomless aluminum box culvert.
A natural channel bed was constructed to mimic natural stream conditions through the culvert. The replacement of the culverts opened approximately 8 miles of upstream high-quality cold-water habitat for trout and other fish.
Jeremy Geist is TU's Great Lakes stream restoration manager in Northern Michigan.