By Rob Shane
At the January meeting of the Pennsylvania Fish and Boat Commission, 95 stream sections were approved for Wild Trout (69) and Class A (26) designations. These streams, including a section of the famed Spruce Creek in Huntingdon County, will now receive upgraded levels of protection from development and wastewater discharge.
During the public comment period, Trout Unlimited spearheaded a campaign that generated 341 letters of support for these critical upgrades, and we applaud the commissioners for their continued support in protecting our cleanest and coldest waterways.
In addition to Spruce Creek, Clinton, Franklin, Warren and Luzerne counties saw multiple streams receive wild trout upgrades, and Lycoming County can claim seven new Class A stream sections.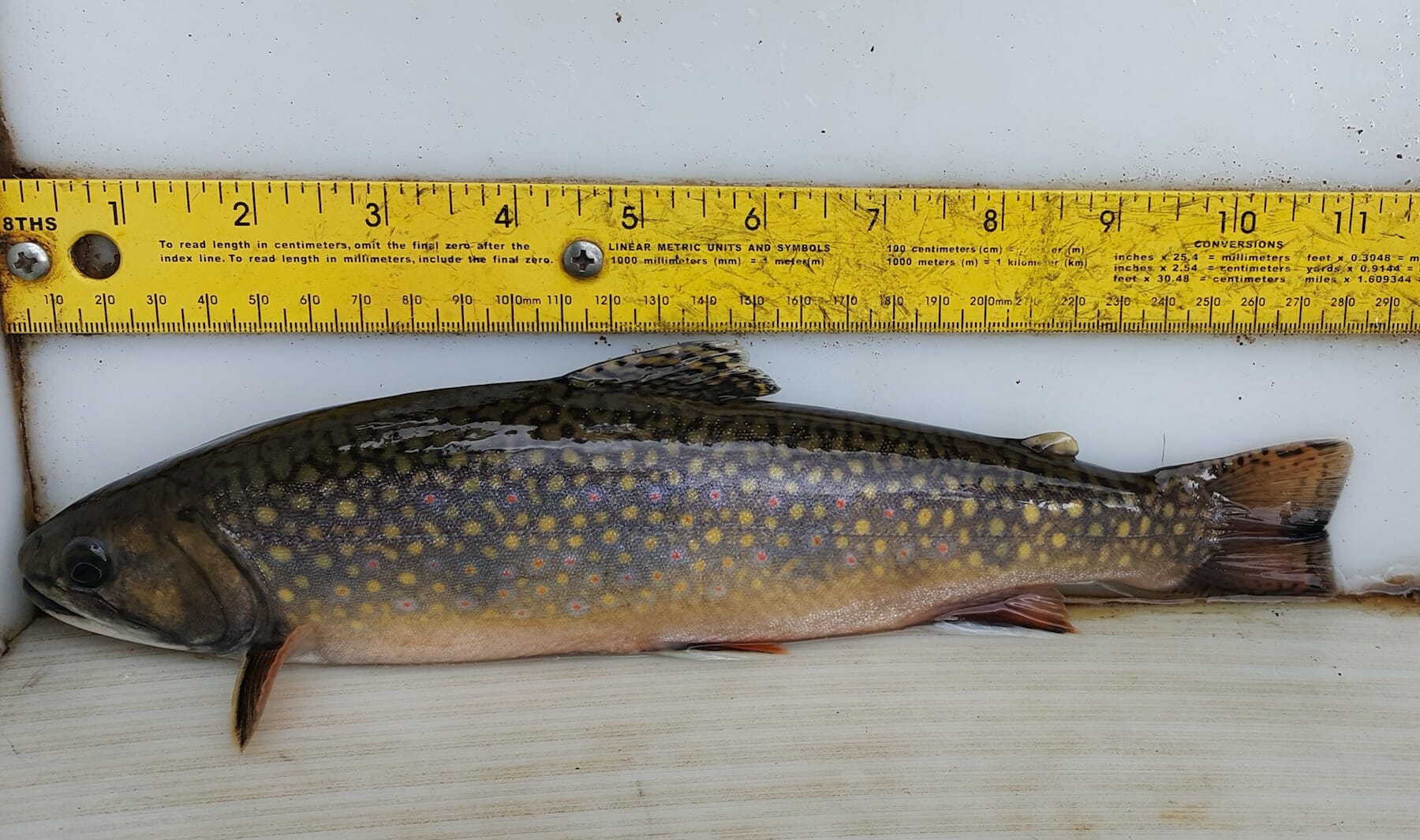 Through the Unassessed Waters Initiative, TU staff had previously identified five of these stream sections.
TU has been assisting PFBC with the UWI since 2011, and in 2018 staff surveyed 117 streams in the Delaware and Susquehanna watersheds, finding wild trout populations in 56.
Additionally, the PFBC took conservation one step further this year, offering voluntary permits to protect, improve and restore wild trout populations. The Wild Trout and Enhanced Waters permit, which cost $25 per year, will finance a new dedicated fund for projects on wild trout waters only. Some of these include:
Stream classification upgrades
Habitat improvement
Fish-friendly culvert restoration
Large wood installation on remote streams
Developing a climate change strategy for wild trout waters
The commission has similar permits for purchase that will benefit bass, muskellunge and general conservation initiatives.
It's no secret that anglers and hunters often bear the costs of conservation. Despite the recent gridlock in Harrisburg over a needed increase in fishing license fees, TU is happy to see the PFBC try creative initiatives to improve angling opportunities and increase conservation measures for our favorite freshwater gamefishes.
Only 14 days into 2019, the Commission had already raised more than $15,000 in dedicated funding from these voluntary permits.
Mike Parker, communications director for the Commission, says the idea for the voluntary permits surfaced in the Summer of 2018.
"Whether its wild trout, bass, musky or habitat, the permits represent areas where we believe there is an established 'fan base' that really understands the value of what we're doing in those areas, has seen improvements already and would like to contribute to their growth above and beyond the annual budget," Parker said.
Project implementation from the money raised through these voluntary permits is slated to begin in 2020.
These new funds will make a dent in covering some losses in revenue from declining license sales. According to the PFBC, in 2018, total fishing license sales dropped by 37,829, or 4.48 percent, resulting in almost $800,000 in lost revenue.
The Fish and Boat Commission receives most of its funding directly from license sales and grant funding, with no money coming from the general fund of the state government. To purchase a voluntary permit, or your 2019 fishing license, click here.
Rob Shane is Trout Unilimited's mid-Atlantic organizer. He is based in eastern Pennsylvania.