Last month, U.S. Sen. Jeff Merkley announced $11.6 million in new funding for habitat restoration projects in the Upper Klamath Basin, of which $1.53 million was awarded to Trout Unlimited for eight projects that will improve water quality and key habitat for native fish in the tributaries to Upper Klamath Lake.
This funding was provided through the U.S. Fish and Wildlife Service's Partners for Fish and Wildlife Program, and reflects the quality of TU's many years of restoration work in the upper Klamath basin—and our optimism for the future.
"TU's hopeful vision for the communities and wildlife of the Klamath River is based largely on our agricultural and landowner partners in the upper basin, whose dedication to keeping their landscapes alive and well-functioning is a continuous source of inspiration and critical to our success," said TU's Klamath Restoration Director Nell Scott. "We are grateful for their support and open-mindedness as we develop innovative, place-specific solutions for improving habitat and water quality in this iconic region."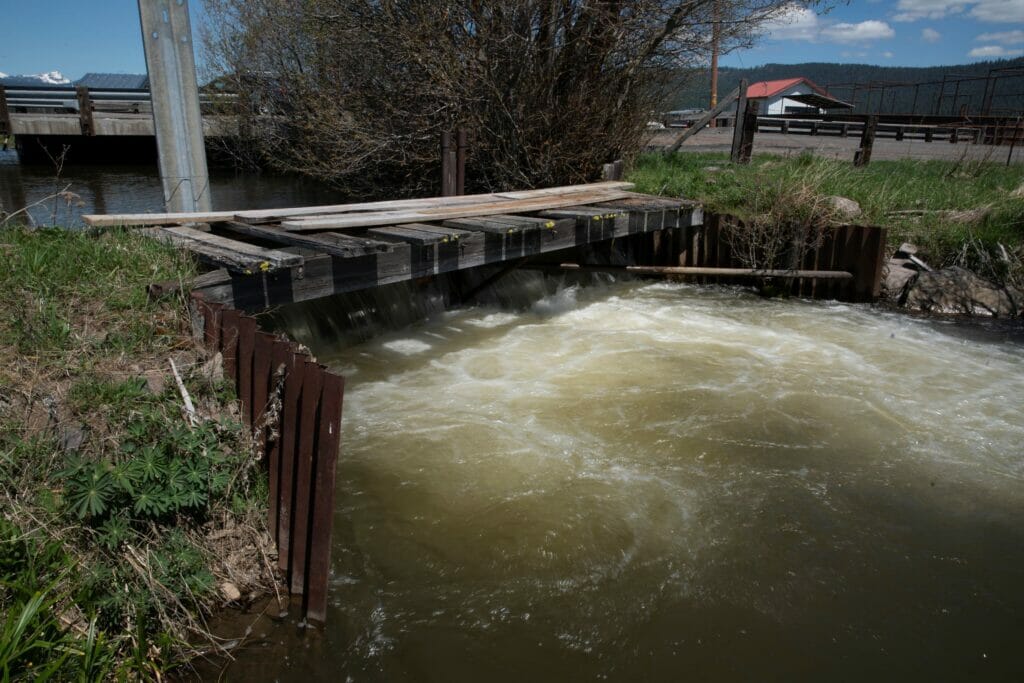 Sen. Merkley has worked for years to develop and support long-term solutions for the unique aquatic resource challenges of the Klamath River watershed and, along with his colleague Sen. Ron Wyden, is widely respected for his strong commitment to conserving Oregon's rivers and the economies based on them.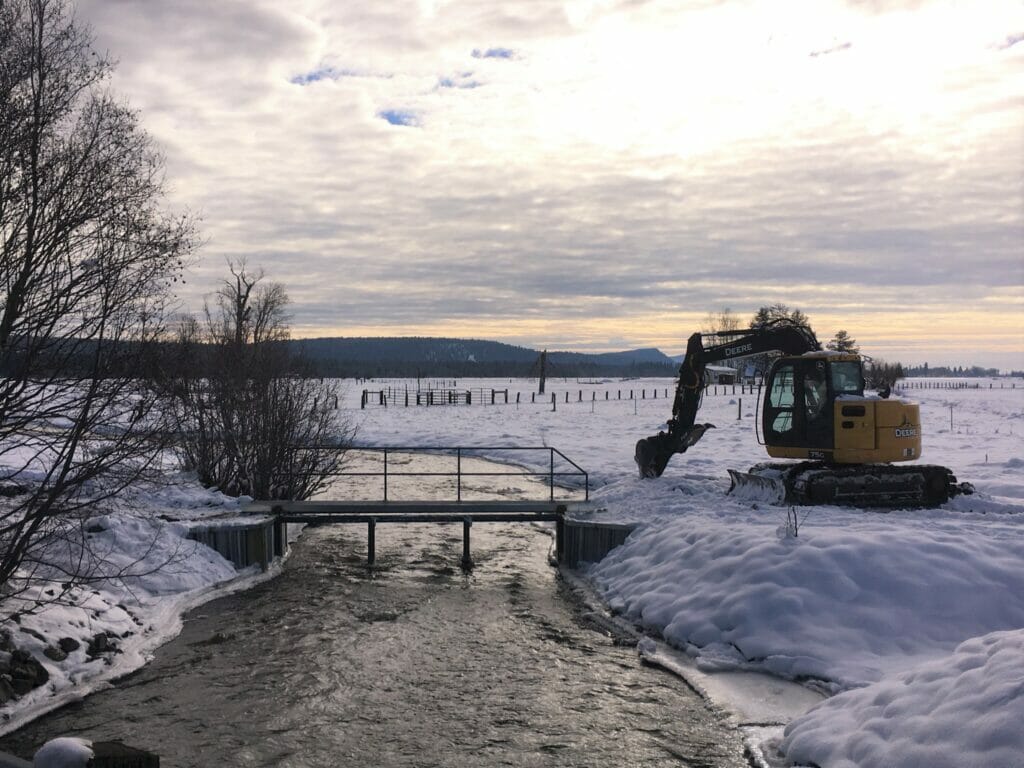 Scott added, "We commend Sen. Merkley for his commitment to a comprehensive vision for the Upper Klamath Basin that helps native and endangered fish and agricultural producers. This funding will enable TU to work closely with our partners and build on the restoration work we have completed in this region over the past 15 years, and to address critical factors that have degraded water quality and habitat and prevented native fish migration. It will also help our many landowner and agricultural partners, who make these projects possible, to manage their lands and water in ways that help sustain the unique ecology and fisheries of the Upper Klamath Basin."
Scott also applauded the inclusion of five years of funding for the Klamath Tribes' restoration program, and their leadership in the recovery of native species in the basin.
Consistent with TU's cooperative, partnership-driven approach to conservation, all of the newly funded projects rely on close collaboration with numerous partners, including federal and state resource agencies, Tribes, and private landowners. The TU-led projects include: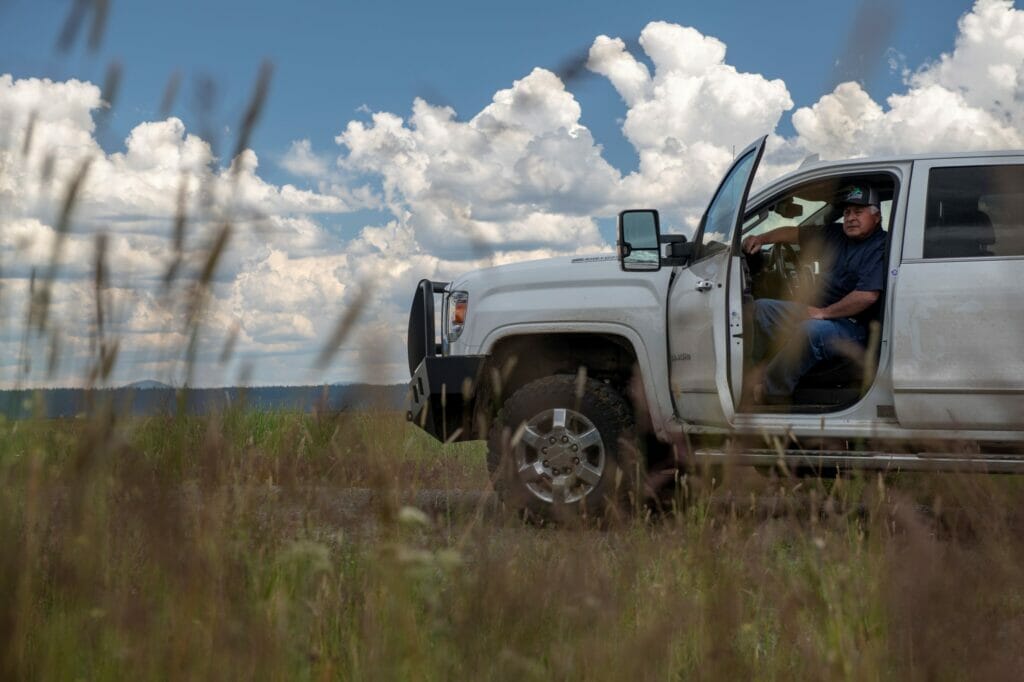 Reconnecting two miles of habitat for threatened bull trout and other native fishes in Threemile and Crane creeks on the west side of Upper Klamath Lake. Habitat reconnection will be accomplished through a combination of channel reconstruction, transfer of small amounts of irrigation water to instream flow, and protection and enhancement of the riparian zone.

Conserving native redband trout, and setting the stage for possible reintroduction of bull trout in Annie Creek, by removing fish passage barriers and installing fish screens on irrigation diversions. Project partners include TU, USFWS, U.S. Forest Service, Oregon Department of Fish and Wildlife, Crater Lake National Park, Oregon Watershed Enhancement Board, and the Resources Legacy Fund. This project will complement past and ongoing restoration actions on Annie Creek, including riparian fencing and instream habitat improvements.

Improving the water quality of agricultural tailwater returns into Upper Klamath Lake to improve habitat conditions for endangered Lost River sucker and shortnose sucker as well as redband trout. This project will restore and enhance wetlands to reduce phosphorus loading from tailwater pumped directly into the lake and is a partnership between TU, USFWS, Oregon Department of Agriculture, and private landowners. In addition to wetland enhancement near Upper Klamath Lake, TU will also work with multiple landowners along the tributaries to plant native riparian vegetation. Riparian planting delivers water quality benefits through stream shading, water filtration, and bank stabilization and provides habitat for terrestrial and aquatic species.

Development of a monitoring program to evaluate the response of native fish species to restoration actions implemented by TU and all of our partners.