When I sheepishly asked the Colorado Wooden Boat float organizer, Mark Hilbert, what was an appropriate vessel to bring to the 11th Annual Colorado Wooden Boat float in September, dory or drift boat, he gave me a simple answer.
"I don't care if you bring rubber. It's all welcome!" Which I was relived to hear.
I own two wooden boats, but there isn't any way I'm putting either one of them in a river. I am however very excited to head on up to Rancho Del Rio with my BBW drifty for two nights of wooden boat dork fun Sept. 10-12 and check out all the shenanigans. We'll of course be bringing our readers a full report with images, stories on special boats, and potentially some video as well. If you're in the area come say hi or better yet if you know of any other events in the same vein across the country do let us know.
---
From the event organizer: Come join our group of wooden drift boats and dories for a weekend on the Upper Colorado river. Friday meet up at camp, followed by 10 mile float on Saturday, Sept. 11. We float into camp at Rancho Del Rio and grill sausages and drink beer and soda provided by our sponsors. After "Happy Hour" we give out prizes for the best boat, farthest traveled as well as best fish caught on the float and other prizes. Then we have a raffle with prizes from our sponsors which include: Polar Bear Coolers, Sawyer Oars, Downriver Equipment and more. The musical talents of our guests then wraps up the evening by the bonfire. The weekend concludes with a Sunday float for those who choose from Rancho Del Rio to State Bridge (4 miles) or Two Bridges (8 miles).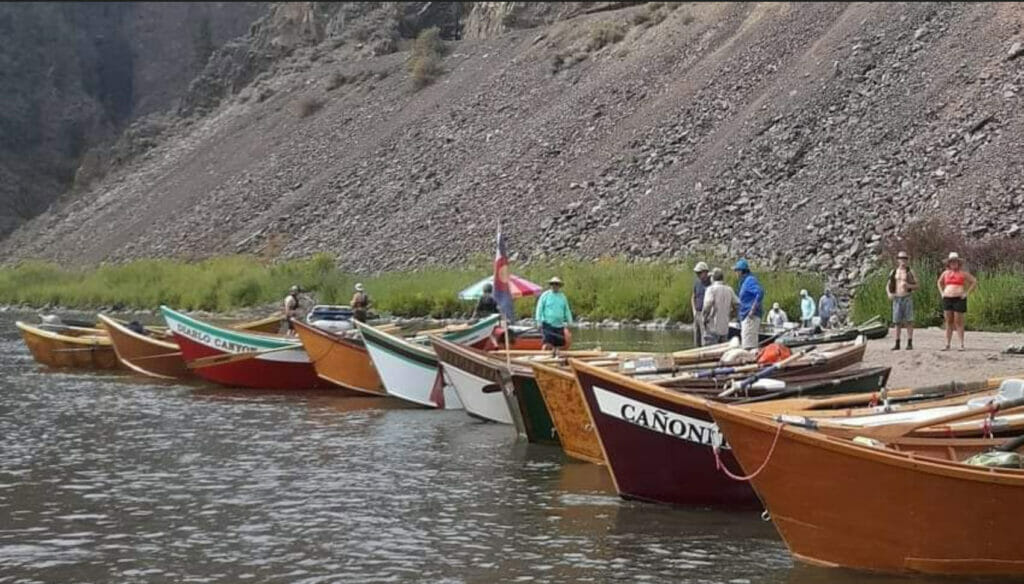 ---