By Tim Frahm
When steelhead and tractors occupy the same piece of stream, tractors typically win… and steelhead don't.
Sometimes, however, we need to stand up and cheer when we find big excavators, dirt trucks and earth-movers driving up and down in a riverbed.  Such a time is now for the Carmel River, one of the most important watersheds for the south-central coastal distinct population segment (DPS) of steelhead.
SCD construction_1921.jpg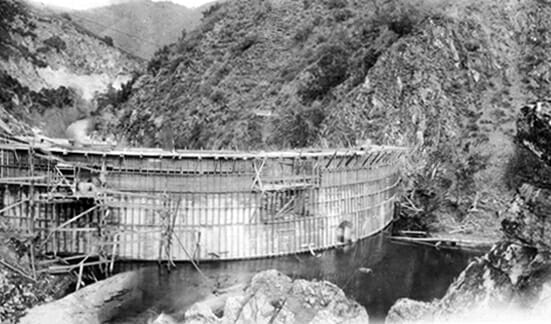 San Clemente Dam was built on the upper Carmel River in 1921 to provide domestic water supply for the region. But over the years the reservoir behind the dam filled with sediment and lost nearly 95% of its storage capacity.
Strike One. 
Photo: San Clemente Dam under construction, 1921.
Then the State Division of Dam Safety determined this old artifact could fail in a major earthquake or flood.
Strike Two.
Then steelhead were listed as Threatened in this region and the "Erector Set"-looking fish ladder tied to this dam was identified as a major migration barrier for adult and juvenile steelhead.
Strike Three.
SCD removal_Aug 2015 (4).png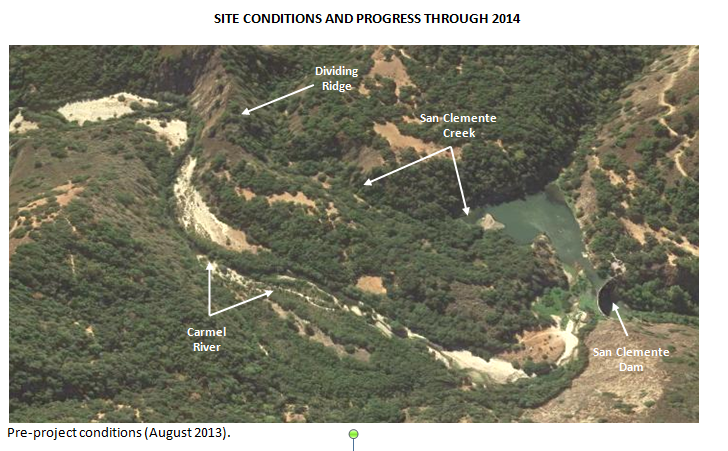 The idea of dam removal became a possibility and then reality. The San Clemente Dam Removal and River Re-route Project will restore fish passage to some 25 miles of historic spawning and rearing habitat.
Photos: San Clemente Dam Removal Project, post-construction and just prior to actual removal of the dam.
SCD removal_Aug 2015 (5).png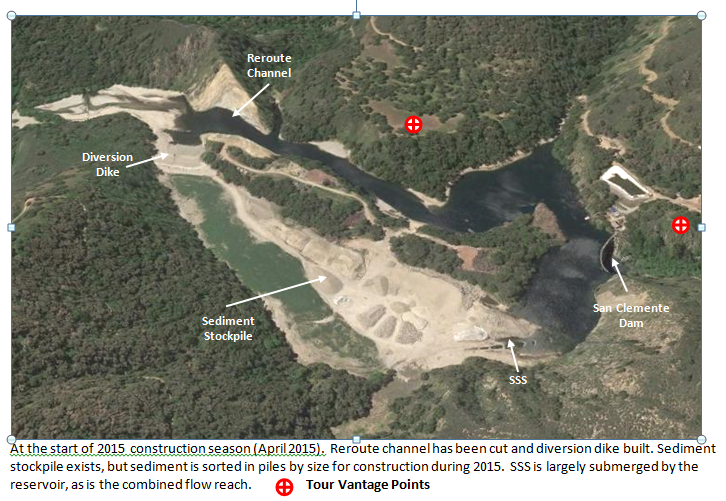 For nearly a decade the biggest dam removal project in California history has been a work in progress. Bringing together a major utility company, state and federal agencies, Native American tribal leaders, local and national conservation groups and elected officials, and funded by a mix of state bonds, federal grants, private conservation dollars and domestic water consumers, this project is now in its final construction phase.
As of August 28, when I participated in a field tour of the project, the dam is essentially gone.
Kudos to the California American Water Company, California Coastal Conservancy, National Marine Fisheries Service, the Nature Conservancy, Carmel River Steelhead Association, Congressman Sam Farr, the local Steinbeck Country Chapter of TU and many others for helping to get us to this historic point.
Tim Frahm at the top of the fish ladder.jpg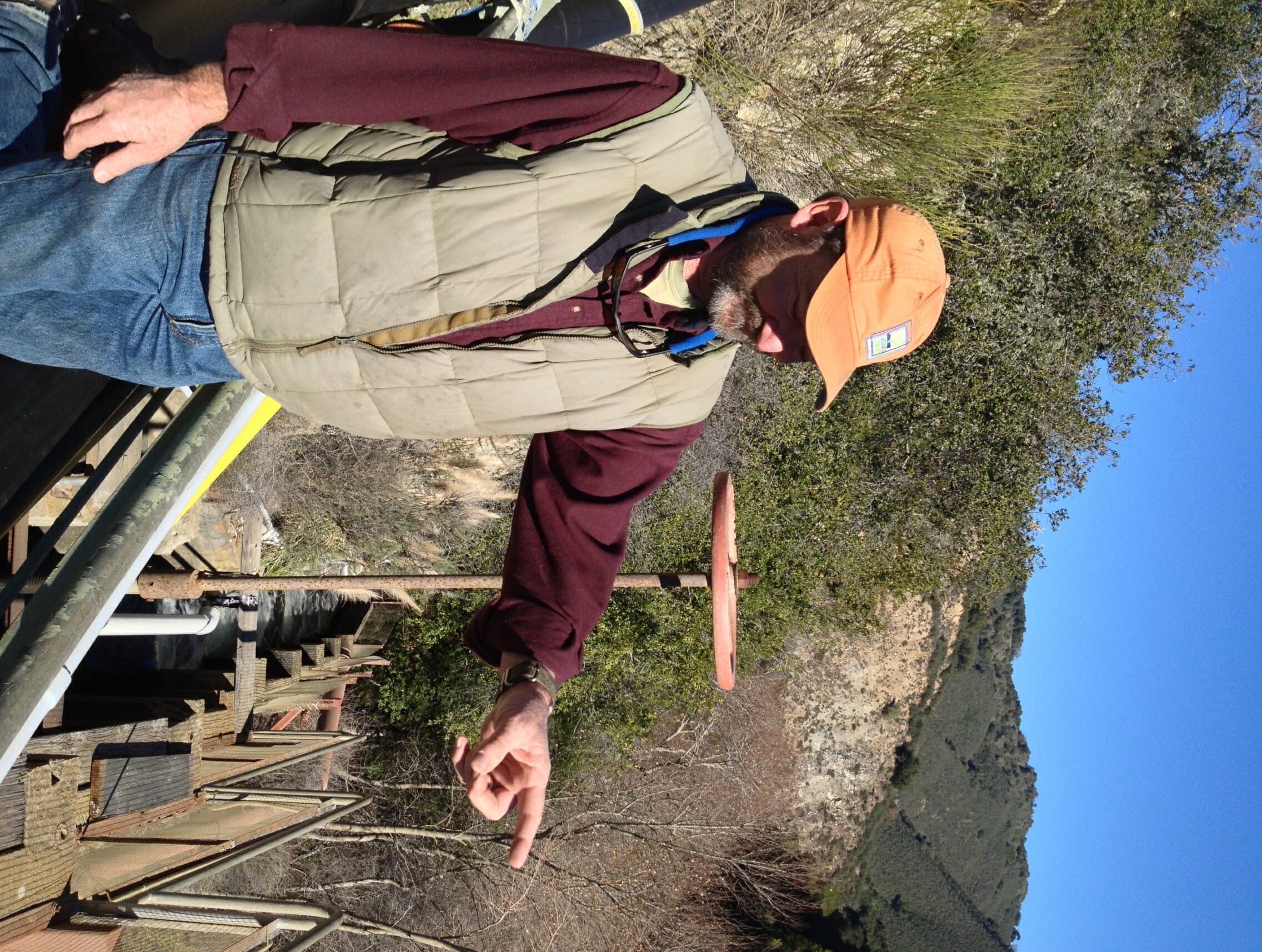 On the Carmel (and elsewhere), one project does not mean recovery. Removing smaller barriers in the tributaries, keeping the pressure on water districts and agencies to reduce over-pumping of the river, and improving the condition of the riparian corridor are still part of our steelhead recovery strategy.
I spend a considerable amount of my time getting tractors out of creeks. But on August 28, watching those excavators in the river completing an $83 million project, I was happy to see them there, and I knew that we can think big and get it done for steelhead.
Tim Frahm at the top of the old fish ladder, San Clemente Dam, January 2015. Site photos courtesy sanclementedamremoval.org.
Tim Frahm is Central Coast Steelhead Coordinator for Trout Unlimited.