TUs California Science Director Dr. Rene Henery has been on a roll lately.
Henery leads a small team of TU staff working on improving and restoring habitat, passage and flows for imperiled Central Valley salmon and steelhead. This effort has progressed in recent months toward a collaborative, adaptive-management approach to rebuilding wild runs of native fish and the fisheries these runs support.
A major focus for Henery in supporting this work is delivering science to the public discourse and negotiations around restoration of Central Valley salmon and steelhead runs. This topic is challenging, as it involves (among other complex factors) alternative approaches to water management.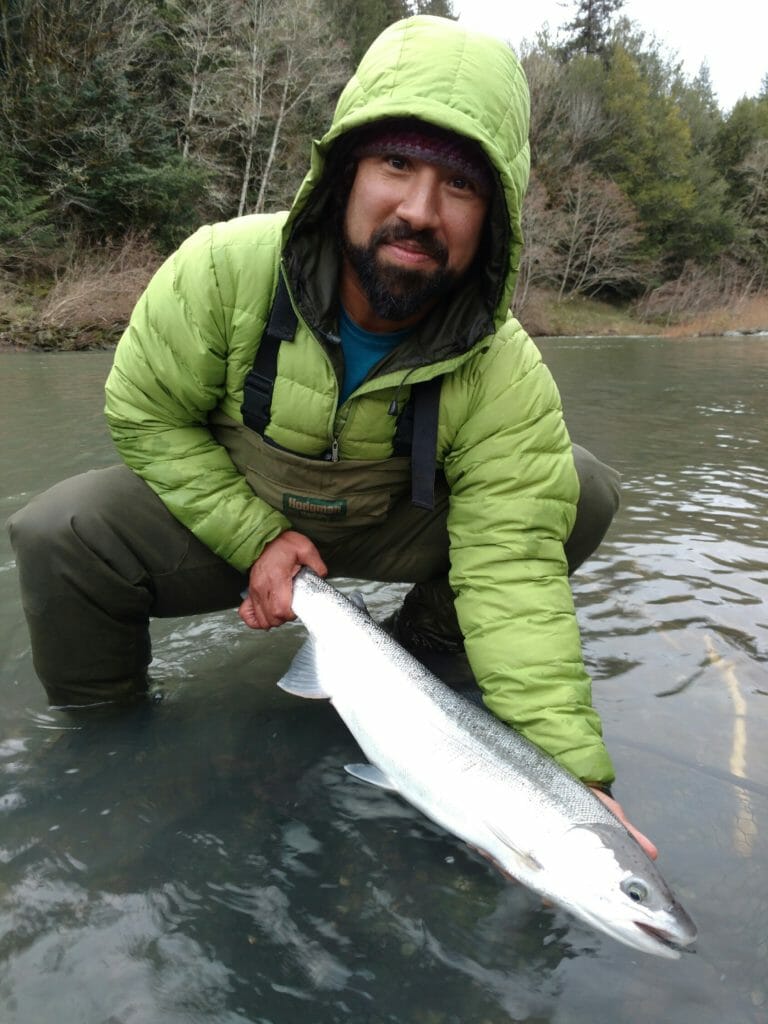 As chronicled here, Henery is prolific in his print and digital contributions on this and other subjects.
And Henery's latest contribution to the news and opinion pages is this opinion editorial published recently in the San Joaquin Valley Sun.
Last December, the California State Water Resources Control Board adopted a legally-required water management plan for the lower San Joaquin River and its major tributaries to reverse the ecological crisis that threatens an important coastal fishing industry, drinking water for millions, and the natural heritage of California.
Henery points out the water board has expressed a willingness to consider substituting this plan with a voluntary agreement between major stakeholders that meets the same goals and objectives.
Henery says, "Neither path will lead to recovery overnight, but if we can make things just a bit easier and provide reliable water and habitat, salmon in California can and will recover. We have the science, tools, and experience to turn the tide – we just need the will."
Amen.
Photo: Kyle Moua of TU's Central Sierra Chapter cradling an adult Chinook salmon just prior to being released into the San Joaquin River, December 2015.