For some years I have used the fall equinox as an excuse to spend a night or two in the Sierra Nevada, sleeping on the ground and fishing for trout in a small tributary to the upper San Joaquin River. This year, I made the grievous error of inviting my brother to join me.
This area—public land and waters in the Sierra National Forest—has gifted me some of my best days outdoors for more than two decades. Free camping, few people and plenty of trout in picturesque mountain creeks. I often visit this place alone and am highly selective about who I bring here.
This year my work schedule and that of my brother—also a lifelong angler—lined up and, with my border collie in tow, we blasted in the late afternoon for the cool temps and soothing sounds of the Sierra at 7,500 feet.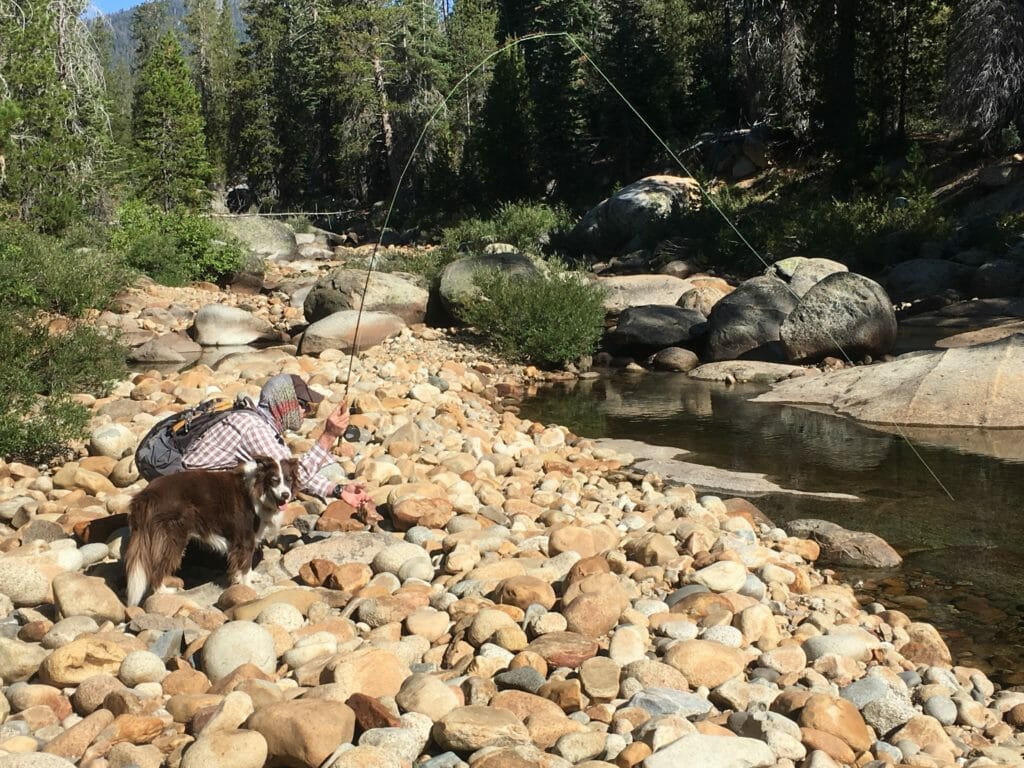 Our departure time was our first mistake. It was Friday and we stewed in sweat-soaked agony in rush hour traffic for what seemed like weeks. Our plan to reach the camping spot, the trout stream gurgling a few feet away, with enough light to fish for an hour before dark went spinning down the commode.
Fortunately, my brother is a good conversationalist. He's a paramedic and every time we get together has multiple new hair-raising stories about the follies of humanity that precipitate 911 calls. In truth, there is no one I would rather be out with in wild country more than my brother. He's solid when things go bad.
Plus, I frequently catch a few more and bigger fish than he does.
This is only because I fish more than him, and have been fishing with a fly rod longer. I assure you I am unfailingly self-effacing in any subsequent discussion of my angling success relative to his.
Except this time the script got flipped. From the moment we laid our lines on the water the next morning—having survived an epic 7-hour drive and near-midnight arrival at the campsite, busting toes on rocks in the dark while setting up the tent—my brother caught most of the few fish we could entice to take a fly, and the biggest ones, for the next two days.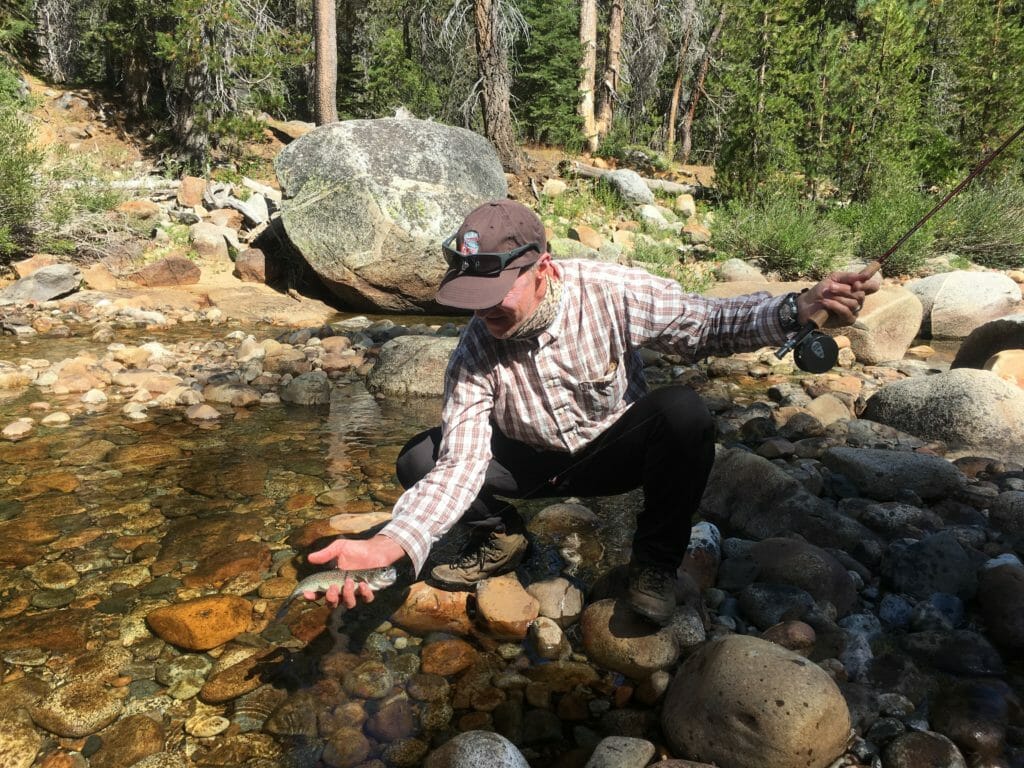 That was bad enough. Worse was how he achieved this success.
Actually, it was more than a little surprising that either of us caught any trout at all. A stream that has flowed so faithfully through the late summer and fall for so many years was, despite the bountiful snowpack last winter, skeletal.
Many pools were disconnected except by threads of water too skinny for trout of any age class to navigate. The water was so low and clear that the details of the streambed were discernible as if through a magnifying lens. And the catchable-size trout were all hunkered down in the few deeper or shady pockets where they were readily visible to us—and we to them.
It seemed like we were seeing the predicted effects of the rapidly warming climate on such coldwater habitats playing out before our very eyes. This feeling was reinforced by the fact that this stream had been in similar condition the previous year.
There is a lot of science out there now forecasting these kinds of effects. In the face of this threat we should be doubling down on efforts to protect the best remaining areas of coldwater habitat, water quality, and trout and salmon angling opportunity.
Instead, the current administration is trying to roll back laws and policies that do such things to standards not seen since the Stone Age—or at least since the Cuyahoga River spontaneously combusted.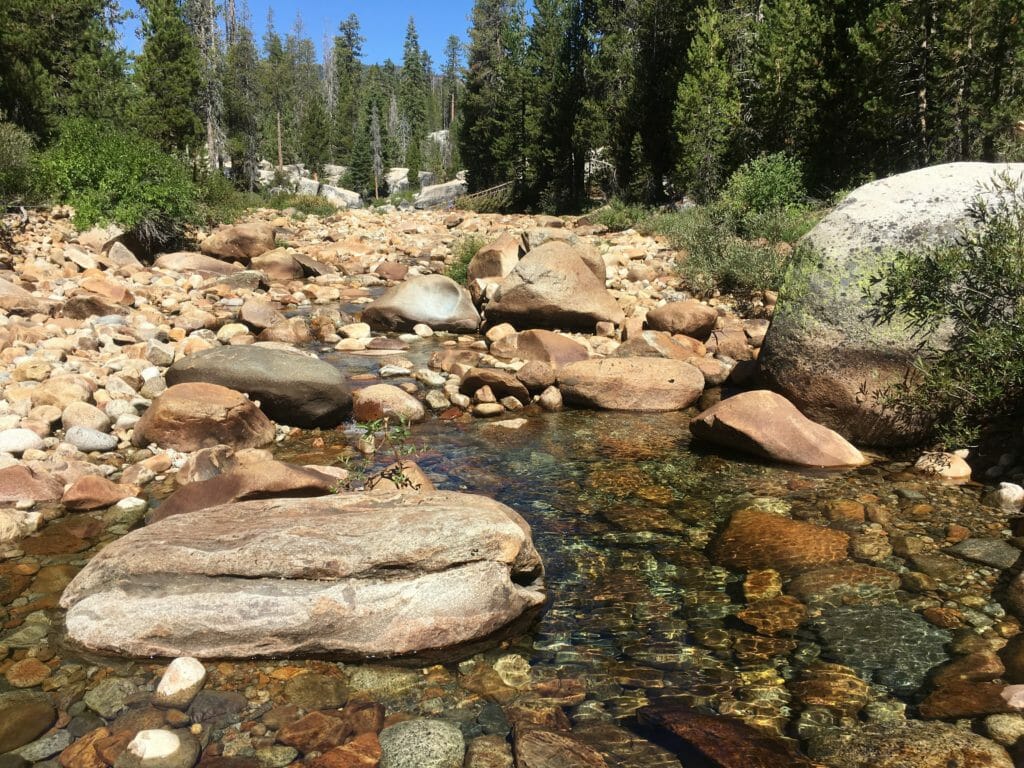 All of this was on my mind as I watched my brother implement his fishing strategy. You might imagine it would be one emphasizing maximum stealth, 7x tippet and perfect casts.
Which was, in fact, my strategy.
But no. My brother's strategy was to flog the water with normally laughably ineffectual flies and to so agitate the trout with repeated spooking that they would take one of his offerings out of sheer aggravation.
Which is exactly what happened. I had never seen anything like it. Brandishing his innovative bag of tricks my brother landed fish where I had been treated like hazardous waste and where no self-respecting trout ought to have done anything other than bury itself under a boulder.
My brother, to his credit, attributed his success to luck. However, we all know that to a certain extent we make our own luck. And he did not disagree violently when I tried to be gracious and offer that he was simply the more skilled angler for those two days.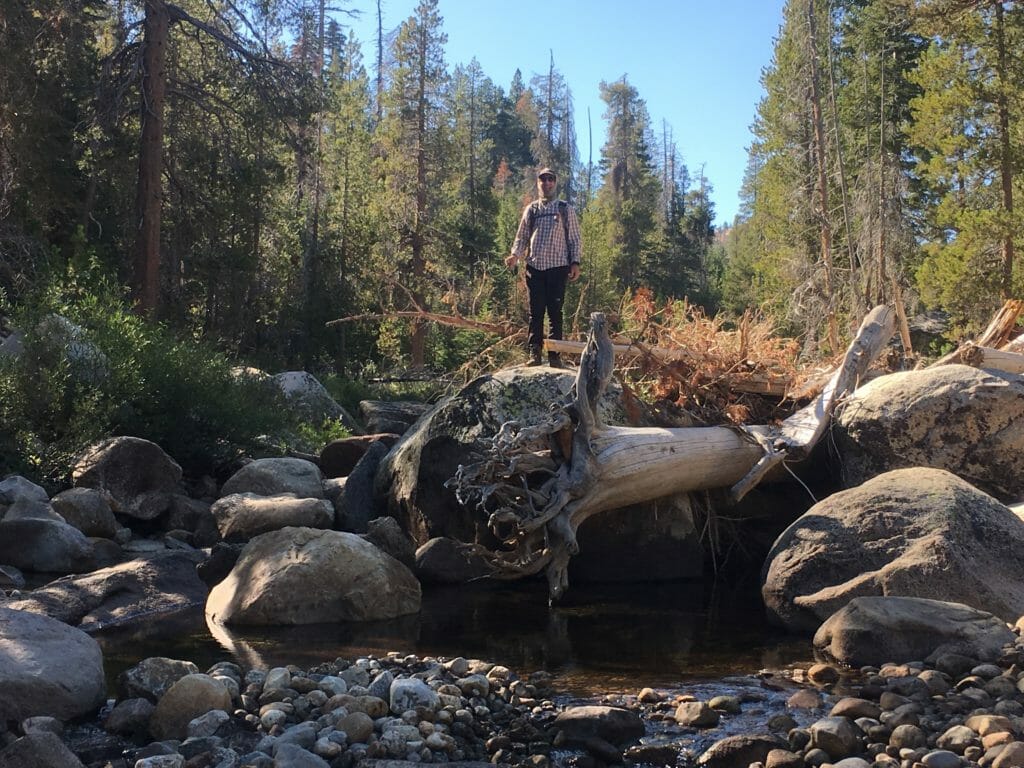 So it goes with fishing partners, especially if they are fraternal. If you have common interests, particularly a shared love of wild spaces with heart-melting scenery and small wild trout, the undercurrent of competition—and the eddies therein where you may find as much satisfaction from another's success as you would from your own—must be waded along with the stream.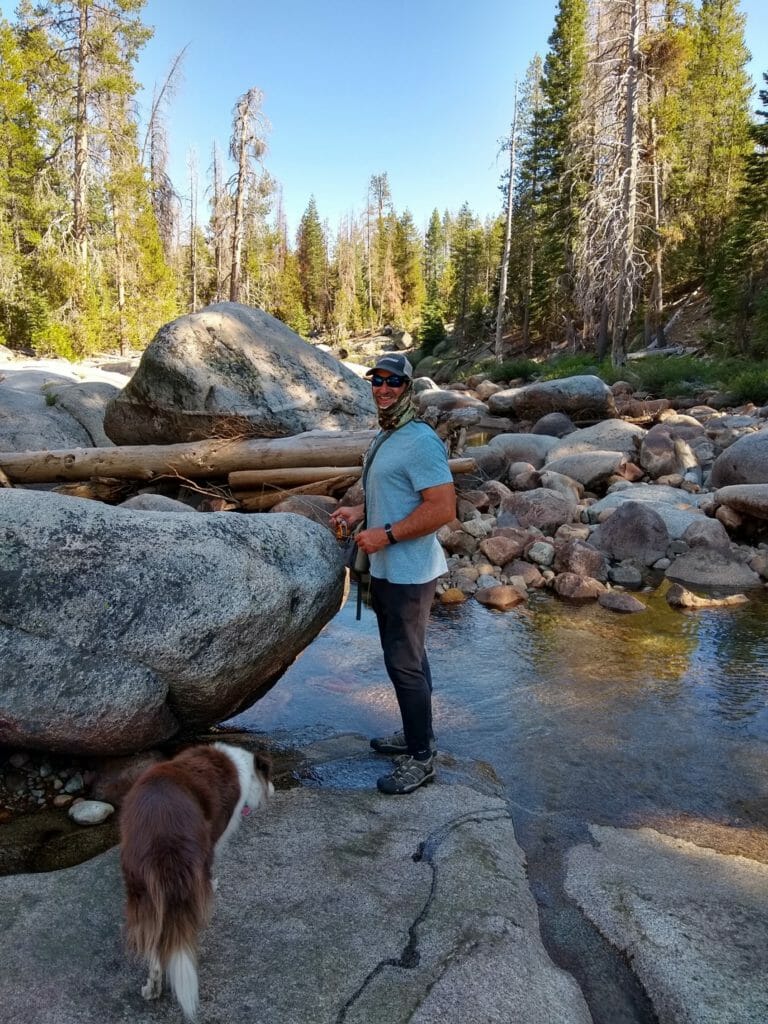 Praise be to Theodore Roosevelt and his sportsmen-conservationist disciples who had the vision and the discipline to set aside some natural resources such as those my brother and I recently enjoyed for their wildlife and sporting values so that future generations can appreciate at least some of the wild bounty we once had in North America. This month, now celebrated in many quarters as Public Lands Month, is as good a time as any to remind yourself of just how important this legacy is.