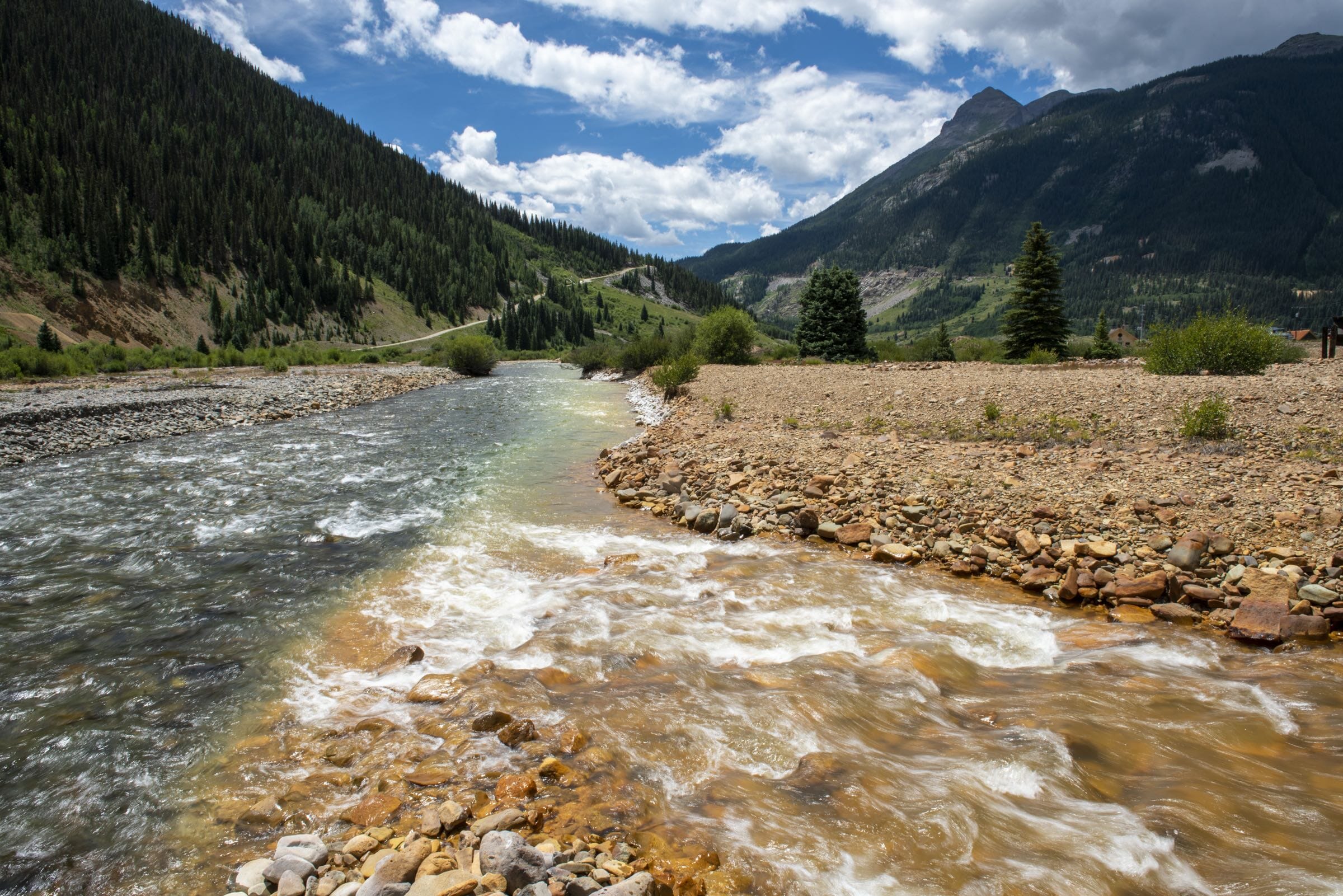 Administration decision invoking Defense Production Act to promote critical mineral development highlights need for policies that protect and restore our natural resources
March 31, 2022
Contacts:
Chris Wood, President and CEO, Trout Unlimited, cwood@tu.org
Steve Moyer, Vice President of Government Affairs, Trout Unlimited, steve.moyer@tu.org
Corey Fisher, Public Lands Policy Director, Trout Unlimited, corey.fisher@tu.org
ARLINGTON, Va.—Today's move by President Biden invoking the Defense Protection Act to spur domestic production of critical minerals highlights the need for the administration and Congress to modernize mining laws and regulations and take other steps to protect and restore America's lands and waters.
"Everyone agrees that the war in Ukraine and current supply-chain problems raise the need for more critical minerals to speed the conversion to renewable energy and increase national security," said Chris Wood, president and CEO of Trout Unlimited. "But to allow that expansion to occur under the framework of a 150-year-old mining law is akin to building a new home on a foundation of rotting wood. Today's announcement makes clear the urgency to institute a reasonable royalty for hardrock mining; allow land managers more discretion in protecting water supplies and sacred sites; and funding the $3 billion mine cleanup fund authorized by Congress last year. At the same time, we need to pass legislation making it easier for 'Good Samaritan' entities to clean up the toxic legacy of historic mines that bleed toxic chemicals into our rivers and streams."
The presidential directive supports "sustainable and responsible" domestic production and processing of minerals used in electric vehicle batteries and other clean energy technology.
"We appreciate that today's announcement recognizes recycling, reuse and recovery from mine waste," Wood added. "Before seeking new sources of raw materials, we would be wise to prioritize recycling, relying on substitutes to critical minerals, developing and deploying techniques to recover minerals as part of mine cleanups, and engineering advancements to reduce the use of and need for new mines. We urge the Biden administration to fully utilize these strategies before using the Defense Production Act to subsidize new mining."
The administration and Congress should move forward on three important mining-related issues:
Mining reforms: In a welcome step yesterday, the Department of the Interior announced the formation of a workgroup to develop recommendations for reforming "mining regulations, laws, and permitting processes." The transparent, open dialogue announced today will include affected stakeholders and industry to help ensure that regulatory changes are grounded in science and support both fish and wildlife conservation and responsible resource extraction. Additionally, Congress should ensure that public land managers have the latitude to deny permits for mines that would have unacceptable impacts.
Funding for abandoned mine cleanup: If fully funded, a $3 billion hardrock mine remediation program, authorized under the Infrastructure Investment and Jobs Act, would spur an all-hands-on-deck effort to clean up the tens of thousands of abandoned mines polluting lands and waters across the West. Now Congress needs to fund the fund so we can get to work. One way to do so is with a fair royalty on hardrock minerals extracted from federal public lands. Additionally, fiscal year 2023 appropriations should provide robust funding to stand up this vital program.
"Good Samaritan" protections: Groups like TU and state agencies stand ready to help clean up abandoned mines that pollute rivers and streams, including an estimated 40 percent of Western headwater streams. But liability issues present significant hurdles. Bipartisan "Good Samaritan" legislation for abandoned mine cleanups sponsored by Sens. Martin Heinrich (D-NM) and Jim Risch (R-ID) would begin to address those obstacles. Importantly, it is possible to recover critical minerals from historic mine waste, meaning that cleanups can not only improve the health of the environment and communities, but also reduce demand for new mines.
Earlier this year, the White House announced policy initiatives and investments that would help secure critical mineral supply chains, reflecting many of the principles outlined by TU, Backcountry Hunters and Anglers, and the National Wildlife Federation in a joint 2020 critical minerals report.
###
Trout Unlimited is the nation's oldest and largest coldwater fisheries conservation organization dedicated to caring for and recovering America's rivers and streams so our children can experience the joy of wild and native trout and salmon. Across the country, TU brings to bear local, regional and national grassroots organizing, durable partnerships, science-backed policy muscle, and legal firepower on behalf of trout and salmon fisheries, healthy waters and vibrant communities.