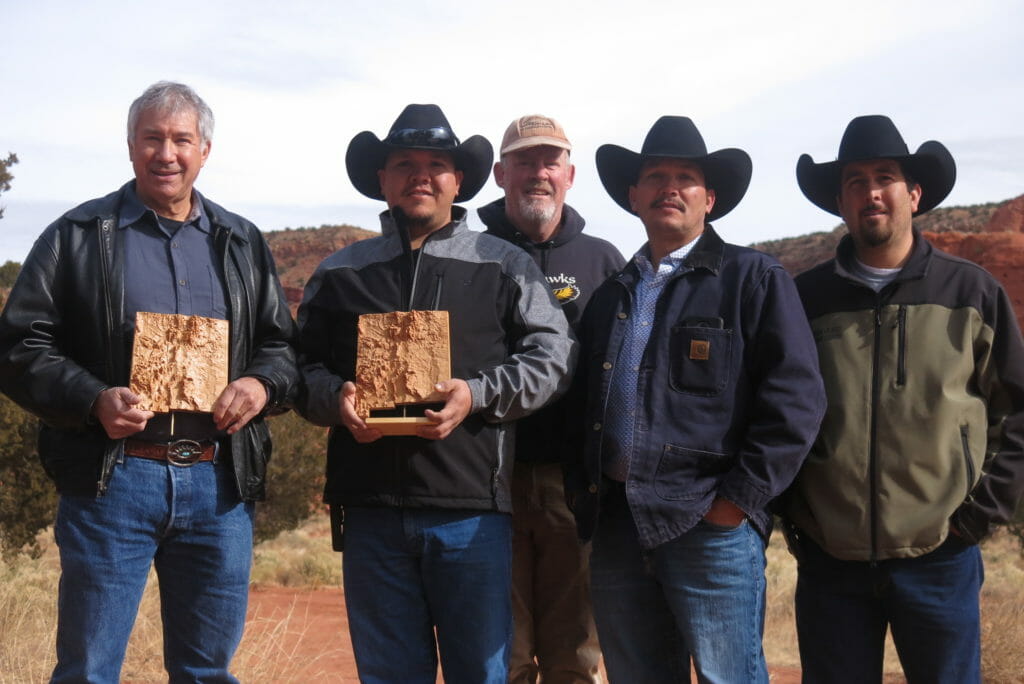 SANTA FE, N.M. (December 5, 2019) – Trout Unlimited has long understood the value of partners and strives to work together toward a common goal in numerous instances, and that standard has recently paid off for staff in New Mexico. Along with San Diego and Cebolla/San Antonio Grazing Associations, Trout Unlimited was awarded 'partner of the year' award from Santa Fe National Forest, Jemez Ranger District for its work to improve range conditions and to conserve, protect and enhance riparian habitat for trout and, critically, the New Mexico jumping mouse critical habitat.
"Working with the grazing associations, we came up with a plan to distribute grazing across more of the allotment to reduce riparian impacts," said Toner Mitchell, New Mexico Water and Habitat Program director. "By laying water lines through an underutilized pasture, strategically installing fencing and creating beaver dam analogs, we were able to improve wildlife habitat and water quality, which was the ultimate goal of all partners."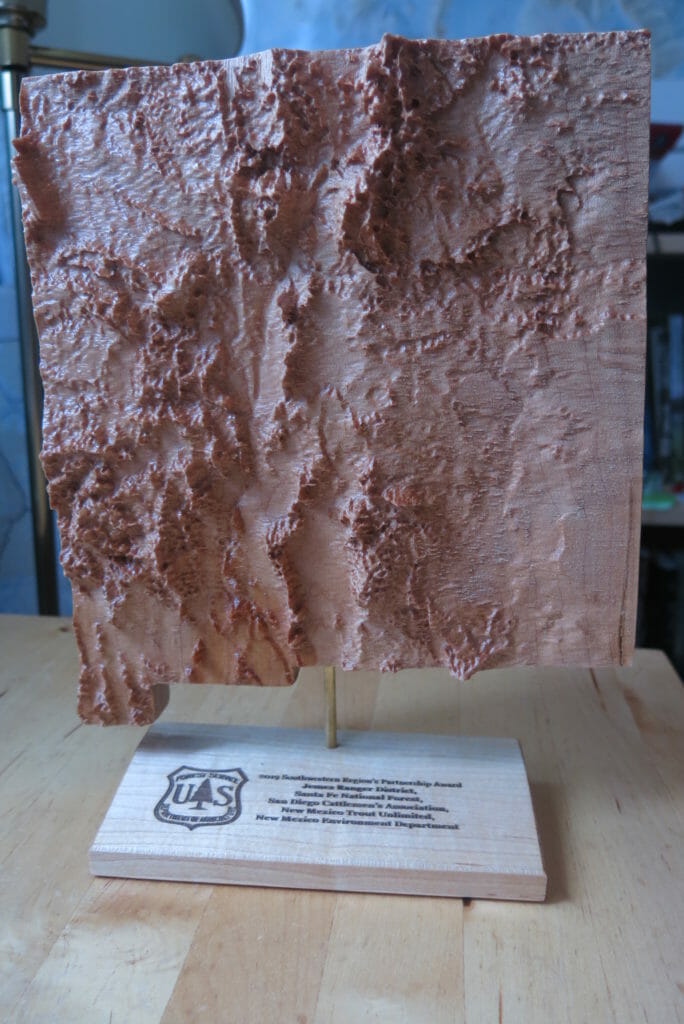 Keeping this land in better working condition meant finding a way to co-exist with the New Mexico jumping mouse, which was listed as an endangered species in 2014. The Lucero family has worked this land in northern New Mexico since before it was a state and before the US Forest Service existed, so it was imperative to continue this tradition. This commitment to partnership was driven by multiple use principles and its benefits to land and water health and the rural way of life, and the partnership remains as strong as ever.  
"Initially the jumping mouse was thought to be our demise as 5th generation agricultural producers, but with the help of TU, we came up with a successful partnership to develop a plan to work for all parties involved," said Manuel Lucero, president of the San Diego and Cebolla/San Antonio Grazing Associations. "Now we can continue to work the land as our ancestors have knowing that this partnership will outlast future threats as well."
About Trout Unlimited:
Trout Unlimited is the nation's oldest and largest coldwater fisheries conservation organization dedicated to conserving, protecting and restoring North America's trout and salmon and their watersheds. Follow TU on Facebook and Twitter, Instagram and our blog for all the latest information on trout and salmon conservation.
###