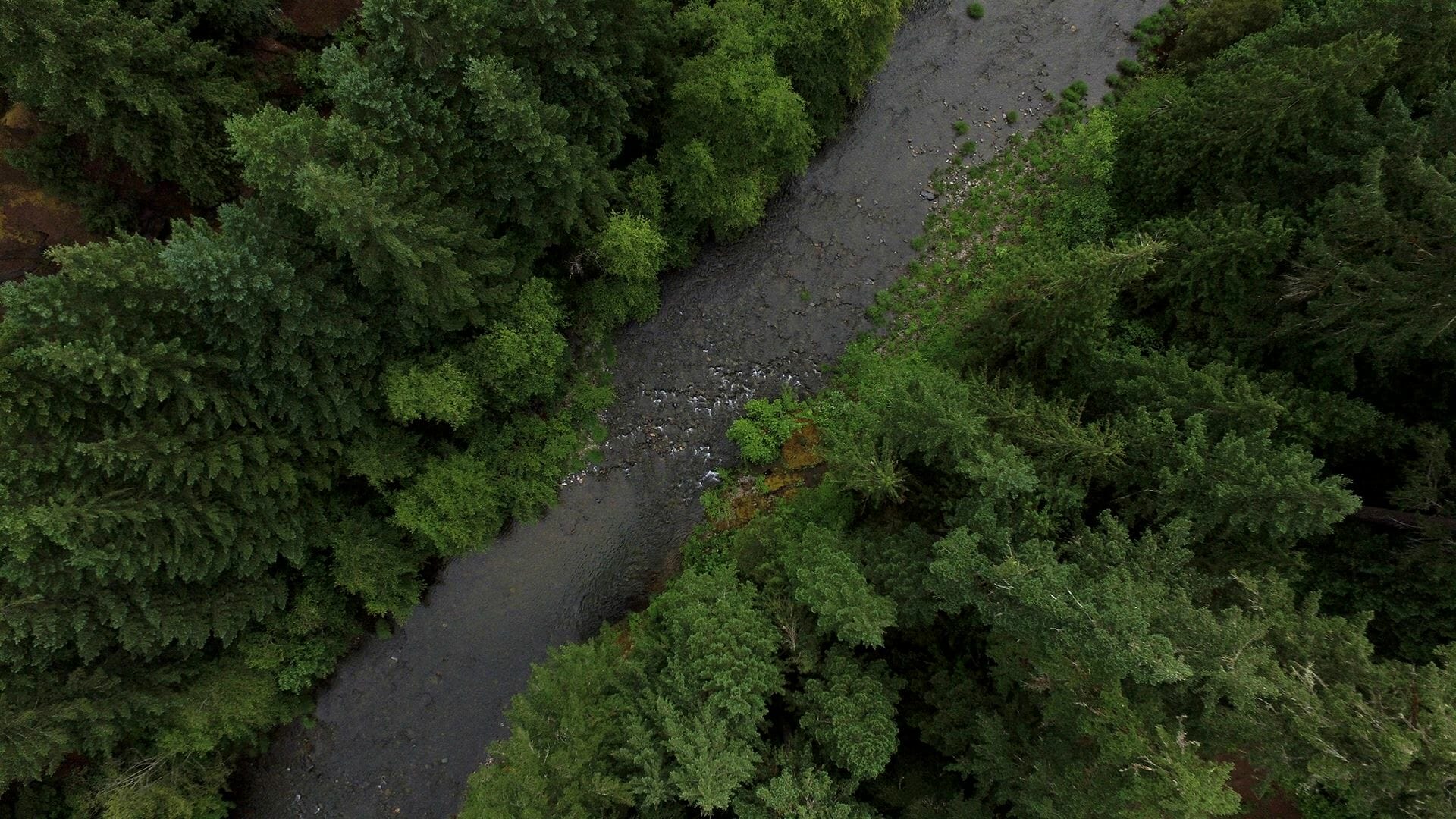 Administration announces new steps to tackle climate change
"30 x 30" initiative, moratorium on oil & gas leases on public lands are among the ambitious first steps in addressing impacts of climate change
For release January 27, 2021
Contacts:
Today, as President Biden signed an executive order aimed at beginning to address climate change, Trout Unlimited applauded the administration's leadership on this issue of critical importance. These ambitious initiatives will help the nation protect sources of cold, clean, fishable water, and recover nature's resilience to the more intense floods, more frequent and damaging fires, and prolonged drought brought on by climate change.
The president's "Tackling the Climate Crisis" executive order pauses new oil and gas leases on public lands to allow time for a "rigorous review" of leasing and permitting practices; commits to the goal of conserving 30 percent of lands and oceans by the end of the decade; establishes an interagency working group dedicated to assisting coal, oil and gas, and power plant communities; and orders federal agencies to prioritize environmental justice.
President Biden also signed a presidential memorandum directing agencies "to make evidence-based decisions guided by the best available science and data."
"These are welcome first steps on the path to making our lands and water, our communities, and our trout and salmon populations more resilient to the wildfires, droughts, and floods amplified by climate change," said Chris Wood, president and CEO of Trout Unlimited. "Ultimately we will need to adopt policies that encourage market mechanisms to substantially reduce carbon emissions, but in the meantime we must address the impacts of climate change today. Make no mistake—the longer we put off addressing the causes and effects of climate change, the higher the price we will pay."
Trout Unlimited's work helps communities across the country adapt by making streams and rivers healthier and more resilient to a changing climate. By removing obsolete dams and replacing road culverts, we help communities weather major floods, and we reconnect fish to the habitat they need to thrive. By restoring streamside vegetation, we keep temperatures cooler and waters healthier. By protecting and expanding stronghold trout and salmon populations in waters most likely to withstand climate change, we improve their odds of survival.
30×30 initiative
The 10-year goal of conserving 30 percent of America's land and water by 2030 is a necessary action to avert potentially catastrophic consequences of climate change.
"Our mission at Trout Unlimited is to protect and restore America's trout and salmon and the watersheds they depend on, and consistent with our mission, we want to do our part to achieve the 30×30 goal," said Steve Kandell, director of the Angler Conservation Program at Trout Unlimited.
Collaborative solutions that protect America's lands and waters will not only be good for the climate, but they will also provide opportunities for all Americans to fish and hunt and otherwise enjoy the outdoors. Outdoor recreation is a $788 billion economic engine for local communities and a growing sector of the U.S. economy. We look forward to working with the Biden administration, Congress, anglers and hunters, tribal nations, rural communities, and farmers and ranchers on this exciting new initiative.
"The most lasting and durable conservation is the most local," Wood said. "We will work collaboratively with an array of stakeholders to advance solutions that empower local communities, support landowners, protect trout and salmon and, most importantly, leave a healthier land and water legacy for our kids."
Oil & gas drilling
The pause on new federal oil and gas leasing does not affect opportunities to develop existing leases but will provide the administration time to assess polices that will guide future leasing and permitting on public lands.
The decades-old federal oil and gas leasing program is fundamentally broken, and for far too long it has favored drilling over other public land values, which puts sensitive fish and wildlife habitat at risk. With sensible policies and practices in place, we can meet the nation's energy needs without jeopardizing coldwater fisheries and watersheds.
"We welcome the new administration's initiative to take a hard look at federal energy development policies for public lands," Kandell said. "In particular, we urge the administration to work with members of Congress on both sides of aisle to advance responsible energy reforms that will make a lasting difference on the ground."
Among the reforms Trout Unlimited supports: curtailing speculative leasing, ending non-competitive leasing, and modernizing bonding and reclamation requirements. Actions like these will help foster responsible energy development, sustain communities that rely on both outdoor recreation and responsible resource extraction, and strategically transition our country to cleaner sources of energy.
Revitalizing energy communities
The executive order also "directs federal agencies to coordinate investments and other efforts" to help communities that rely on coal, oil and gas, and power plants.
"We appreciate the administration's focus on revitalizing coal country communities that are economically affected by the transition to clean energy that will be necessitated by climate change," said Steve Moyer, VP for government affairs at Trout Unlimited.
TU has worked in Pennsylvania coalfield watersheds for decades and has made considerable progress with our partners in restoring many miles of streams and rivers damaged by historic mining operations. This sort of progress can be replicated throughout Appalachian coal country if Congress reauthorizes the Abandoned Mine Lands program before its expiration later this year, and if the administration prioritizes aggressive use of these funds in communities where they are needed most.
Science-based decision-making
Helen Neville, chief scientist at Trout Unlimited, commended the presidential memorandum directing agencies to base decisions on best available science. "Grounding our decision-making once again in science is one of the most important steps this administration can do, and provides a framework for our nation that will lead to better, smarter, outcomes."
###
Trout Unlimited is the nation's oldest and largest coldwater fisheries conservation organization dedicated to conserving, protecting and restoring North America's trout and salmon and their watersheds. Across the country, TU brings to bear local, regional and national grassroots organizing, durable partnerships, science-backed policy muscle, and legal firepower on behalf of trout and salmon fisheries, healthy waters and vibrant communities.