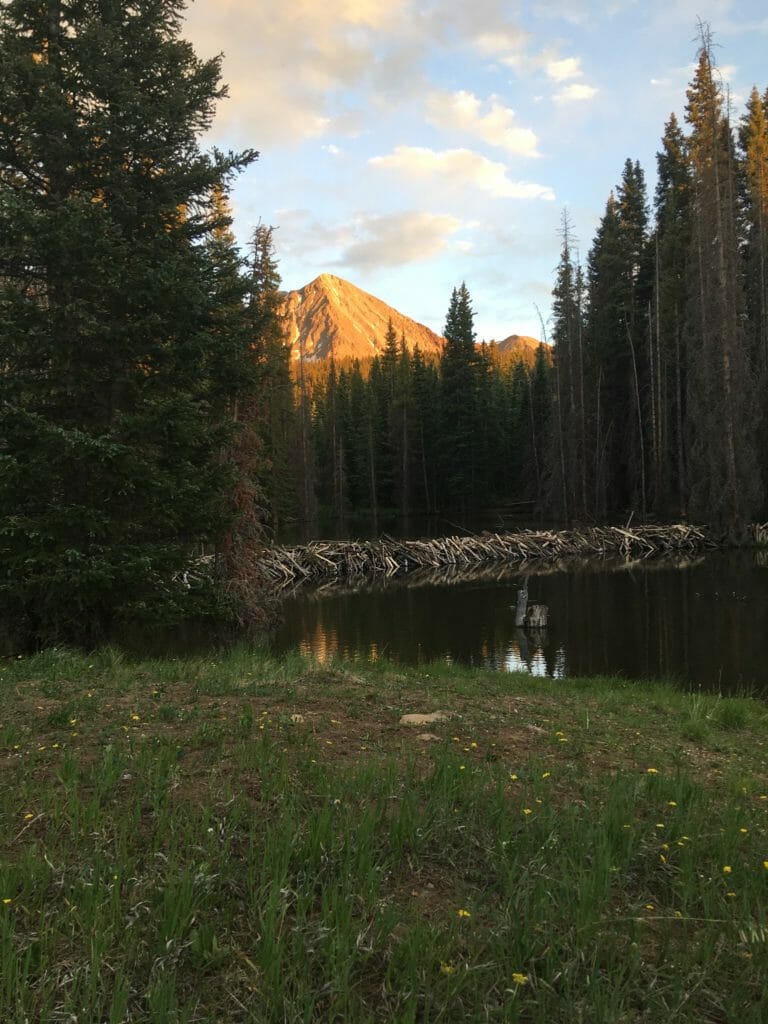 For me, fishing started out as a way to spend time with my dad and brother (whom I wanted to be just like and do everything with) and explore more places than our typical campsite. I did just that during every summer trip to Montana starting about age 10. We'd leave camp and go upriver to see what the braids offered, what the river looked like around each bend and exchange stories during the ride back to camp. That led to more camping trips seeking out high mountain streams, journeys to a private pond to watch damselflies dotting along the surface taunting the stocked trout below and pouring over maps to see what other body of water was near and might hold trout.  
After years of fishing continued with more trips to Montana, including a very special trip with my dad (I'll tell that story another time), in college, the concept of protecting the places I love began to thrive. I started by going to meetings about the Snake River dams and the plight of the salmon trying to return to their natal streams to continue their life cycle. Being a biology major, I couldn't help but want to understand the science behind these fish and what these dams meant. I walked to Spokane Falls and imagined huge Chinook salmon at their base and the natives fishing for them for sustenance. But the salmon weren't there when I went.  
Time to pony up
After college, I moved back to the Rocky Mountain West to once again think about protecting the trout streams I grew up cherishing. But first, I had to fish them. I landed in the Roaring Fork Valley and couldn't get enough of what the many, many rivers and streams held there. I fished year-round in all types of weather and still couldn't get enough. Then an opportunity arose to join Roaring Fork Conservancy's River Stewards board. I jumped on to do my part to give back. With education as the main focus, we hosted fun Jeopardy nights with watershed related questions, bike rides to learn more about the ditches and diversions throughout the valley, hikes to Snotel sights to learn how snowpack correlates to water in the rivers and much more. It was a blast.  
As my life continued to evolve, I managed public relations for numerous fly fishing clients, and the conservation initiatives of each brand was what I loved working on most. I took queues from the likes of John Le Coq at fishpond and Travis Campbell at Far Bank and saw what other companies were doing to conserve and protect the resources their businesses relied upon. That work led me to be one of the co-founding members of Artemis, a conservation initiative of the National Wildlife Federation to raise the power of female hunter and angler voices. It was such an honor to create a group so dedicated to the causes of protecting public lands, speaking up for iconic species and bringing more women into the world of conservation.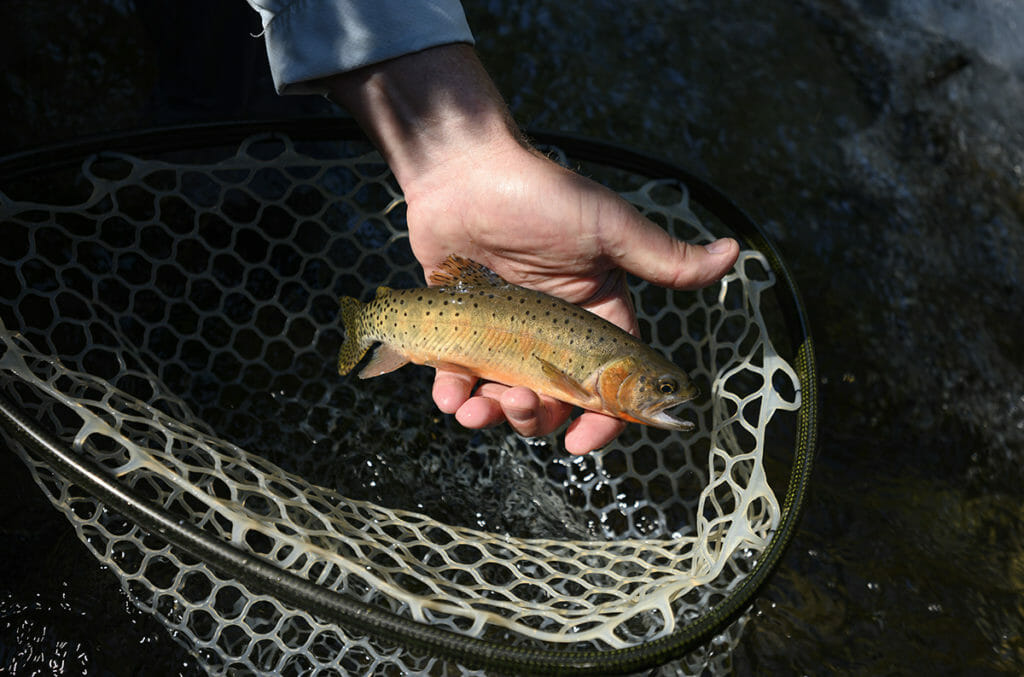 The opportunity to work for the premier coldwater conservation organization in the country made my path from angler to conservationist more complete. Sure, there's a lot of work to be done, but I love raising the voices of my many colleagues in the Southwest region about all the projects they strive to achieve. A few include: revitalizing the Rio Grande cutthroat trout through improved habitat; passing legislation like the CORE Act to protect acreage throughout Colorado for improved fishing and hunting opportunities; reclaiming abandoned mine lands and working on a Superfund designation to improve water quality in numerous trout habitats; ensuring Gila trout habitat is protected through participating in forest planning processes; working with agricultural producers to evaluate opportunities to conserve water; and protecting the Grand Canyon from uranium mining, hopefully in perpetuity. Stay tuned for what else we have in store in Colorado, New Mexico and Arizona. The opportunities for coldwater conservation are limitless.  
Don't worry, I still get in some time to fish. Though never enough.
What does your path from angler to conservationist look like? If you don't have one, there is no better time to start than 2020 – the decade of recovery.