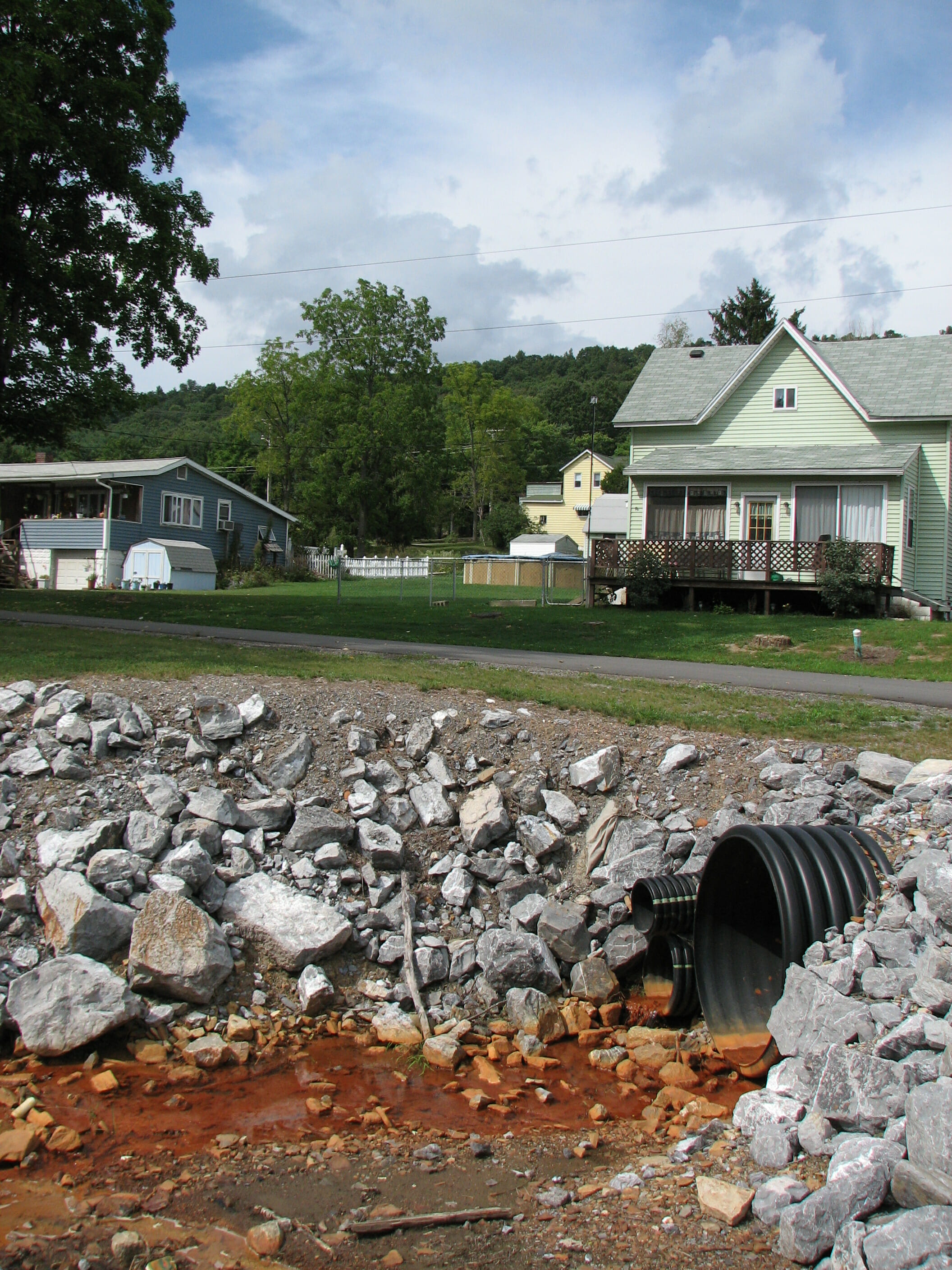 Abandoned mine drainage impacts a small stream near homes in Pennsylvania.
By Mark Taylor
In Pennsylvania's lower Kettle Creek watershed, an area scarred by abandoned mine drainage, water quality is improving.
For example, Trout Unlimited and partners have worked to reclaim about 160 acres of abandoned mine land and installed nine passive treatment systems in the Kettle Creek watershed. As a result, 3 stream miles that were previously devoid of life are now full of fish and aquatic insects, and 6 miles of reconnected stream now boasts a thriving population of native brook trout.
The improvements have been made possible because state level Good Samaritan protections have allowed groups such as Trout Unlimited to take on the challenging work.
Federal-level Good Samaritan protections would facilitate cleanups of abandoned coal mine lands across the country, which is why Trout Unlimited President and CEO Chris Wood offered testimony today on Capitol Hill on the Community Reclamation Partnership Act. (Click below for the full text of Wood's testimony.)
Trout Unlimited Testimony for Community Reclaimation Partnership Draft bill hearing 5-24-2017 final 1.pdf