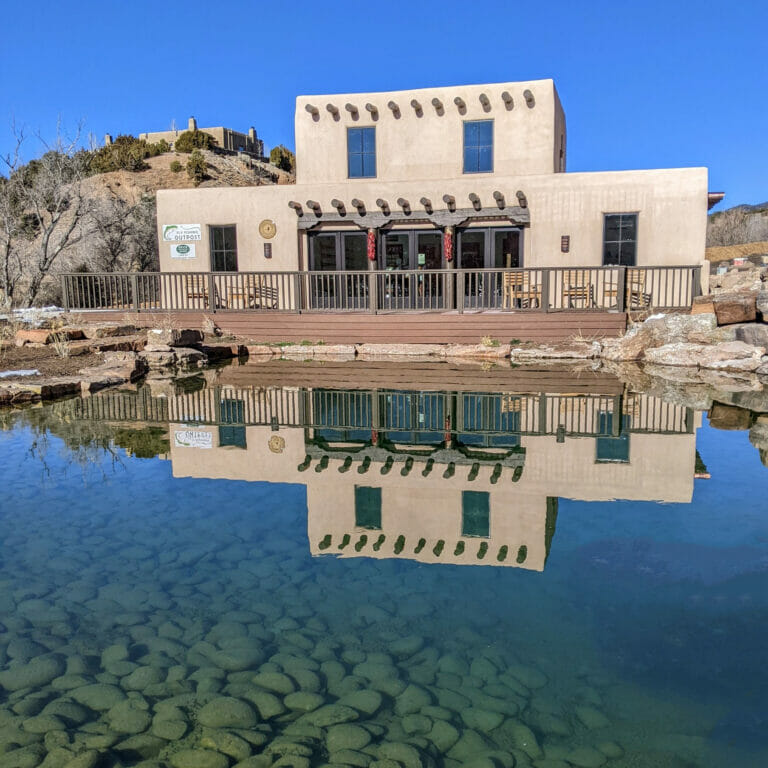 About Us
The Fly Fishing Outpost is a "sister" company of Land of Enchantment Guides, a guiding company fishing the waters of northern New Mexico and southern Colorado. We use all the products that we sell and have tested them extensively on thousands of hours of guided fishing trips and throughout years of personal experience on the water. We know fly fishing inside and out and are happy to share whatever knowledge we have. Hopefully we can help folks to learn more about fly fishing and to enjoy being outdoors in the "natural world" – oh, and yes… to catch more fish! Please feel free to give us a call anytime or even better, if you are in our part of the world, stop by the shop and say hello. We'll be looking forward to meeting you.
What we do
The Fly Fishing Outpost is located at an amazing location on the bottom pool of a 1,700 foot stream – you can try out a new fly rod on the water. We have lots of great fishing gear, terminal tackle, flies, rods & reels, clothing, fishing licenses and much, much more. Our hours are 9 to 5 mountain time, every day.
If you can't come by the fly shop in person, check out or online store.
Where we do it
Based out of Santa Fe, New Mexico, we offer guided fly fishing trips in northern New Mexico and southern Colorado. We provide fly fishing gear for anglers in our area and throughout the rest of the trout fishing world.
---
Contact