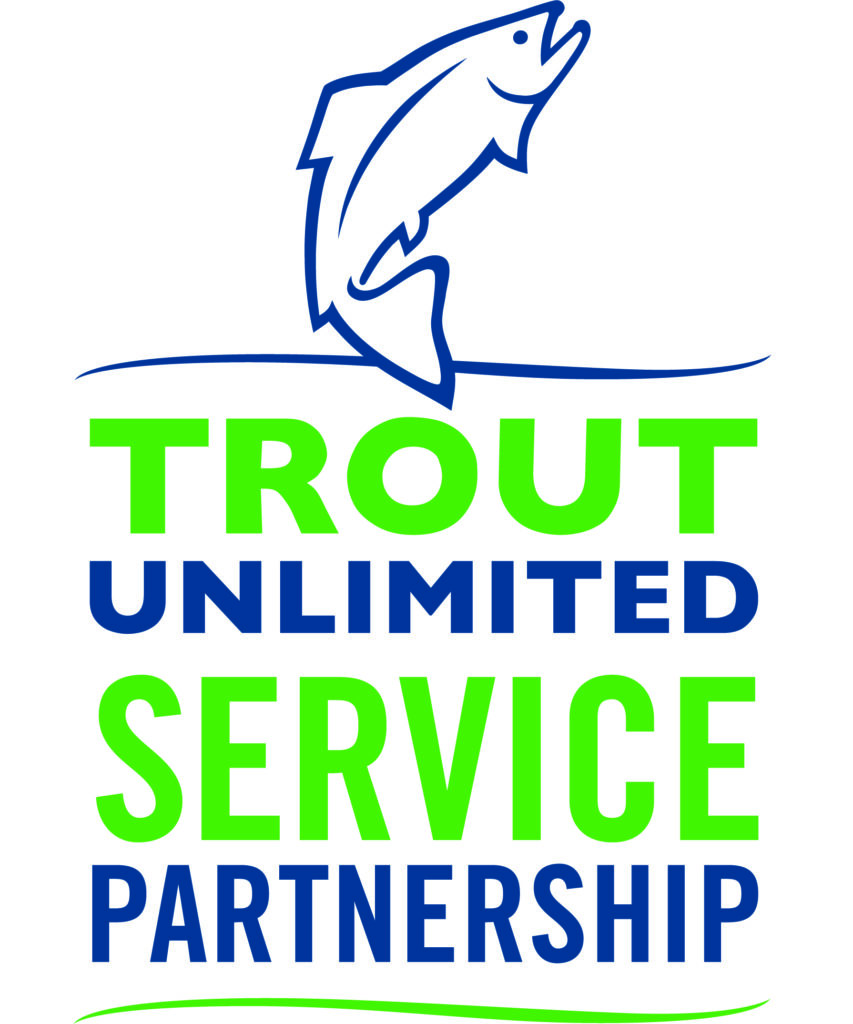 Trout Unlimited (TU), through our 400+ nationwide chapters, has been working for over 60 years to bring together diverse interests to care for and recover rivers and streams. TU's 300,000 grassroots members and supporters bring our mission to life, creating thriving communities of anglers and conservationists across the country.
This Program Guide will assist volunteers who have taken on the exciting responsibility of implementing a Service Partnership and welcoming first responders (i.e., fire service, medical, law enforcement), members of the military community (i.e., active duty service men and women, reservists, veterans), and their ever-supportive families into TU's ready-made community of passionate conservationists and anglers. TU councils and chapters are where friendships are made; where someone comes to learn fly casting and then returns to teach it; where passions for conservation are born; and where further commitments to service are fostered. Every community has a population of first responders and veterans and their families who can benefit from our approach – and through whom TU can better care for and recover our homewaters.
Every chapter and every community approach the Service Partnership a bit differently. There is no one size fits all approach or way to do this "right." If you have additional questions or require assistance, please reach out to your Volunteer Operations staff. Congratulations on your role as a TU volunteer leader and thank you.
Free TU membership for all Service Partnership participants
Any veteran or first responder participant in a chapter or council run Service Partnership Program is eligible for a free, one-year membership to TU. The membership includes four issues of TROUT Magazine, special offers and discounts, and membership in a local TU chapter.
Membership in a chapter is what makes our program so unique. When a veteran or first responder experiences the healing and restorative magic of standing in a cold, clean river with a rod in hand, we know it can change lives. But, fly fishing has a very high bar to entry – it can be intimidating, hard to access and expensive. However, chapters break all of that down for the veteran or first responder, and ensure that that once-in-a-lifetime experience is sustained and a passion for our coldwater resources is fostered.
Communities of service-oriented, leadership-trained individuals – like the first responder and military communities – are then provided with opportunities through TU's many conservation and community engagement programs to continue their passion for service.
Starting in the TU Service Partnership
The goal of Service Partnership is to get TU members thinking about how we can actively engage our nation's first responder and military communities, and their families, in the TU mission. Successful Service Partnership programs aim higher than one-off events or activities; every successful TU Service Partnership program puts into place systems to continually engage and involve local first responder and military populations with ongoing Chapter activities.
There are no specific requirements to initiate a Service Partnership program within a Chapter or Council. Chapters are encouraged to seek service opportunities that suit their interests, their location, and their volunteer resources. Some Chapters may offer fly casting instruction and fishing experience. Others may offer fly tying or rod building programs with their local fire services, police benevolent associations or Veterans Administration hospitals. Others still may principally work with college veteran's programs and veteran clubs. Some may do all the above. Chapters may hold weekly or monthly meetings and on-stream outings or may elect to meet less frequently.
To begin a TU Chapter Service Partnership program, consider forming a sub-committee. An active, effective Service Partnership program can involve significant work, so having a dedicated sub-committee of the Chapter can distribute the workload and avoid burnout among volunteers. Chapters should reach out beyond the regular volunteer cadre for Service Partnership volunteers. This can include through the regular Chapter newsletter or e-newsletter, but also through social media – which can be particularly effective in mobilizing younger volunteers. Something as simple as, "The [insert name] Chapter is interested in starting up a Service Partnership program to introduce our local first responders and military community, and their families, to the healing power of our waters, with a goal of thanking them for their service and engaging them in our Chapter activities. For those interested in volunteering to help coordinate a series of events and activities associated with this new program, please contact [name] at [name]@gmail.com."
The next step in establishing a local Service Partnership program is to determine the size of the first responder, active service military and/or veteran population in the Chapter vicinity to determine what sort of program and scale might be attained. There are a good number of first responders and veterans living in every community in America. Good sources for this information include the local fire department(s), emergency medical service squad, police department, Veterans of Foreign Wars Posts, American Legion Post, county Veterans Service Officer, high school Junior Reserve Officers Training Corps programs, and local college veteran service offices. Most Chapters have enough populations to justify building a Service Partnership program. However, for instance, if you find yourself in an area with a very small veteran population, you might consider partnering with nearby first responders or with other Chapters containing higher veteran demographics.

Partnerships
At the national and local levels, the TU VSP successfully partnered with numerous other organizations to leverage combined resources and increase program impacts. These partnerships – which will continue under the TU Service Partnership – include Project Healing Waters Fly Fishing, the Tragedy Assistance Program for Survivors (T.A.P.S.), Higher Ground Sun Valley, America's Warrior Partnership, Warriors and Quiet Waters, Rivers of Recovery, and Student Veterans of America.
In cooperation with the TU National Staff, Chapters and Councils should consider finding suitable local or national partners with whom to work to identify first responder and veteran populations and coordinate events.
Partners need not be solely first responder or veteran service organizations. There may well be corporations or local businesses that, through partnership with TU, can help Chapters and Councils build relationships and even develop important sources of funding.
TU and Project Healing Waters Fly Fishing Memorandum of Agreement
In 2019, Trout Unlimited and Project Healing Waters Fly Fishing (PHWFF) established a national-level Memorandum of Agreement that established the conditions whereby TU Chapters can provide skilled volunteers to help carry out PHWFF program activities.
PHWFF is dedicated to the physical and emotional rehabilitation of disabled active military service personnel and disabled veterans – who must meet specific eligibility criteria as defined through the PHWFF Program Guide – through fly fishing and associated activities, including education and outings.
Many TU Chapters across the country have a Memorandum of Agreement with PHWFF Program Leads to formalize the local partnership and define each party's responsibilities. However, TU Chapters and Councils should recognize, that it is only in supporting the conduct of PHWFF events for disabled active military service personnel and disabled veterans that the MOA applies.
TU Chapters and Councils are strongly encouraged to develop opportunities to engage the full first responder and military community – active duty service men and women, reservists, veterans, and their families – in Trout Unlimited's mission.
Lessons learned: successful event planning
There are various types of events that you can plan. We recommend using each event to improve upon your previous experiences and set a positive tone for activities to follow. In general, a good Service Partnership event results from successful planning and execution in the below four areas: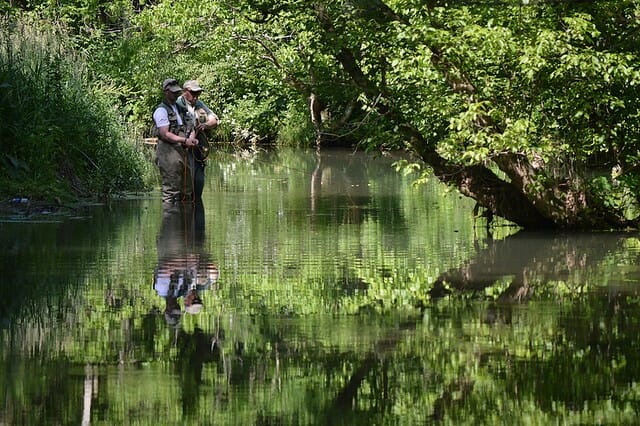 Communication and Marketing. Chapters and Councils with a history of successful Service Partnership events communicate well and advertise their events to the broadest audience. Again, the first place to start is with a mailing or e-mailing to your membership, which can be well informed from information available in the Leaders Only Tools section of tu.org. All officers and committee members have access to the rosters, label printing, and a bulk e-mail tool. Ensure your Chapter's Service Partnership Coordinator position accurately represented in the Leaders Only Tools section so that the Chairperson of your sub-committee has the appropriate accesses.
Professional advertising materials can have a significant impact on event attendance. Take advantage of TU's relationship with tu.ticketprinting.com to order cost-effective, professional event posters, flyers, and other promotional materials. Then identify a volunteer responsible for distributing the event materials locally, with extra emphasis in areas first responders and military members are likely to frequent. Posters are best placed one month in advance of the event and again two weeks prior.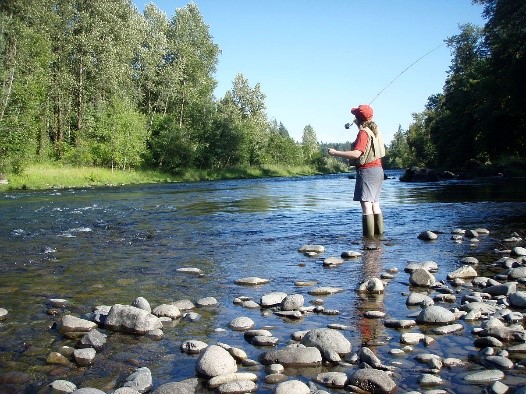 Send press releases to your local daily and weekly papers, as well as any local fishing blogs, local radio, or other media outlets that have community calendars. Newspapers, radio, and TV are generally quite interested in covering first responder and veteran fly-fishing events. Ensure you inform the local media of your event, through personalized invitations if helpful. Be aware of regulations regarding taking photographs of or interviewing military personnel. Media consent and hold harmless forms are available for your usage in the Tacklebox.
Another cost-effective way to advertise your showing is by creating an event on your Chapter's Facebook page. These advertisements are free to create but can be boosted at a minimal cost. For most Chapters, a boost to guarantee the post will reach 3,000-5,000 people will cost less than $20!
Creating a Welcoming Atmosphere. When choosing the venue, consider places to would be appropriate and could accommodate the unique needs of any disabled or older participants. You'll find that some participants will have limited mobility, so easy access to the facility or to the water is important. Many states have created special places on streams or lakes that are outfitted with ramps or platforms to accommodate disabled participants.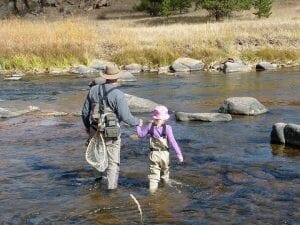 Except for events supporting PHWFF participants under the TU-PHWFF MOA, ensure your event is structured in a way that makes it clear that all (e.g., women, men, young, older) are encouraged to attend. Consider advertising your event with images of people of different ethnicities, ages, and genders to encourage the broadest diversity.
One of the simplest things you might do to make your event feel welcoming to newcomers is to offer nametags. That simple act indicates that you're not a clique and that the one new person in the room isn't being singled out as "new."
Organization. Start with a schedule and build in the right number of volunteers. Have you identified who will be the speaker, if anyone? Will someone formally welcome all the first responders and veterans and explain the goals of the Service Partnership program going forward? Will people be set loose to tie flies, for example, or will you assign mentors to each new person who comes through the door? Create a volunteer plan and ensure each volunteer understands his or her task for the day. Thinking through those little details in advance of any event, makes the activity run much more smoothly.
Understand and enforce TU's liability limitations associated with any TU Service Partnership event. If you're organizing your event through your Chapter, you are covered under TU's liability policy. However, this coverage does have limitations, notably associated with any events involving watercraft or alcohol. Please familiarize yourself with what those limitations, and don't hesitate to reach out to TU's volunteer operations staff with questions.
Rod and Wader Lending Locker. Through the generosity of several new partners, the TU Service Partnership has a dozen fly rods (with reel, backing, line, and leader) and nearly 30 pairs of waders available for loan to support chapter or council TU Service Partnership events. Please submit this Rod/Wader Loan Form at least 30 days in advance of the TU Service Partnership event, as gear will be loaned on a first-come/first-served basis. The TU Service Partnership will pay for the cost of shipping the requested gear to the chapter or council, and the chapter or council pays the return shipping. This is a great way to keep the cost of supporting your TU Service Partnership events down and promote the great work occurring in communities nationwide.
Meaning and Enjoyment. There are a myriad of reasons TU seeks to engage first responders and military service men and women, and their families. One major reason is for the healing that can occur when we connect those communities to the restorative and rejuvenating power of the water – and to the simple joy of fishing.
For your events, it is helpful to have a fishing activity to "hook" new participants (e.g., fly tying, fly casting instruction, rod building demonstration, actual fishing). Fishing is the "hook", and we know our TU members love to fish and teach others the sport.
For your event, be sure you include refreshments, that you include time for breaks and downtime to laugh and get to know one another. Building relationships can be just as impactful as tying a fly.
The Critical Piece: Follow Through. During your first event or series of first few events, be sure to take notes on how things went so that you'll be able to make subsequent improvements. This way, you'll find that each event becomes smoother and easier to organize and deliver a successful event. At every Service Partnership event, highlight your Chapter's major activities and accomplishments. This will help your participants, many of whom may be new to the concept of conservation, better connect fishing with conservation and will likely encourage them to become involved in your efforts going forward. Head to the Leader's Store to purchase TU brochures, stickers, hats, copies of TROUT Magazine, and other materials to help get the word out about your Chapter and the benefits of joining TU.
Complimentary memberships
New participants in the Service Partnership program may receive a complimentary membership to TU. Complimentary memberships can be used for individuals who have been involved, in some manner, with your Chapter Service Partnership event or program. It can be as simple as an individual showing up at a Chapter meeting, attending a Chapter sponsored event or participating in an event run by a partner organization.
Key position descriptions and responsibilities
Our program sponsors
Trout Unlimited would like to thank the many individuals, businesses, and foundations that make this work possible, especially CACI and Streamside Systems, Inc.
Sponsorship opportunities are always available, from underwriting a specific nationally-led veterans trip to the donation of gear to support our Trout Unlimited chapter programs and everything in between. If you or your company is interested in donating to Trout Unlimited's Service Partnership Program, please contact Beverly Smith at beverly.smith@tu.org or 307-734-2814.