Get TROUT magazine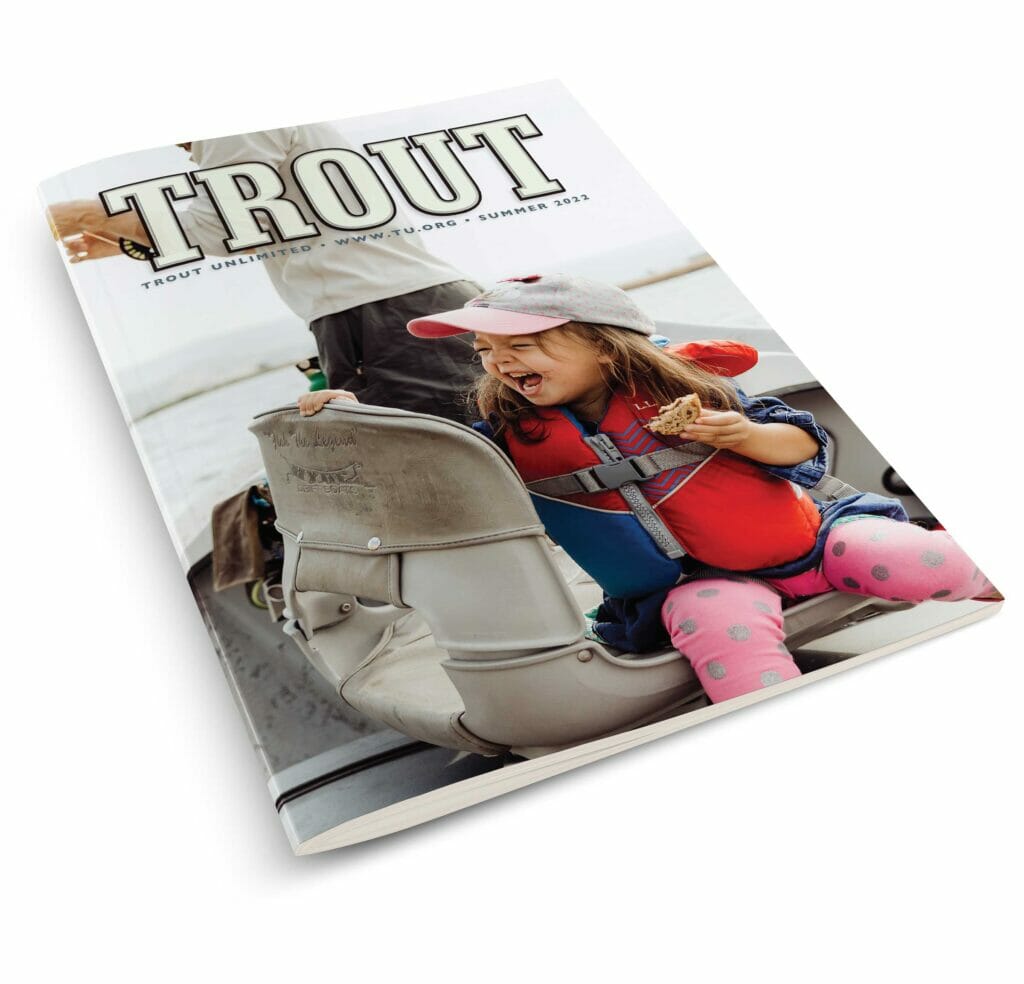 Did you know that when you join Trout Unlimited, you get four issues of TROUT magazine?
TROUT, the journal of coldwater fisheries conservation, is home to a column from John Gierach, bestselling author of the flyfishing classics Trout Bum and Sex, Death and Fly-Fishing. It's the only place to read flyfishing legend Dave Whitlock's "Art of Angling" column, and it's home to stories from staff and volunteers working on your waters, from California and Alaska to Maine and North Carolina.
In the pages of TROUT, you'll find some of the most compelling storytelling from some of the nation's best outdoor writers, reflecting on wild and native trout and salmon, on the places that mean so much to us, and on the people who are making our rivers and streams healthier—now and for future generations.
TROUT magazine this summer: Daughters
You've read a thousand and one father & son fishing stories. For this issue, we asked our stable of writers to reflect on their daughters.
In a poignant letter to her 3-year-old daughter, Christine Peterson wrestles with the uncertain future our landscapes and waters face. In a series of pieces, the Trout Unlimited community reflects on the ways we share what we love with our daughters. And much more.
Don't miss out on great storytelling. Join TU today.