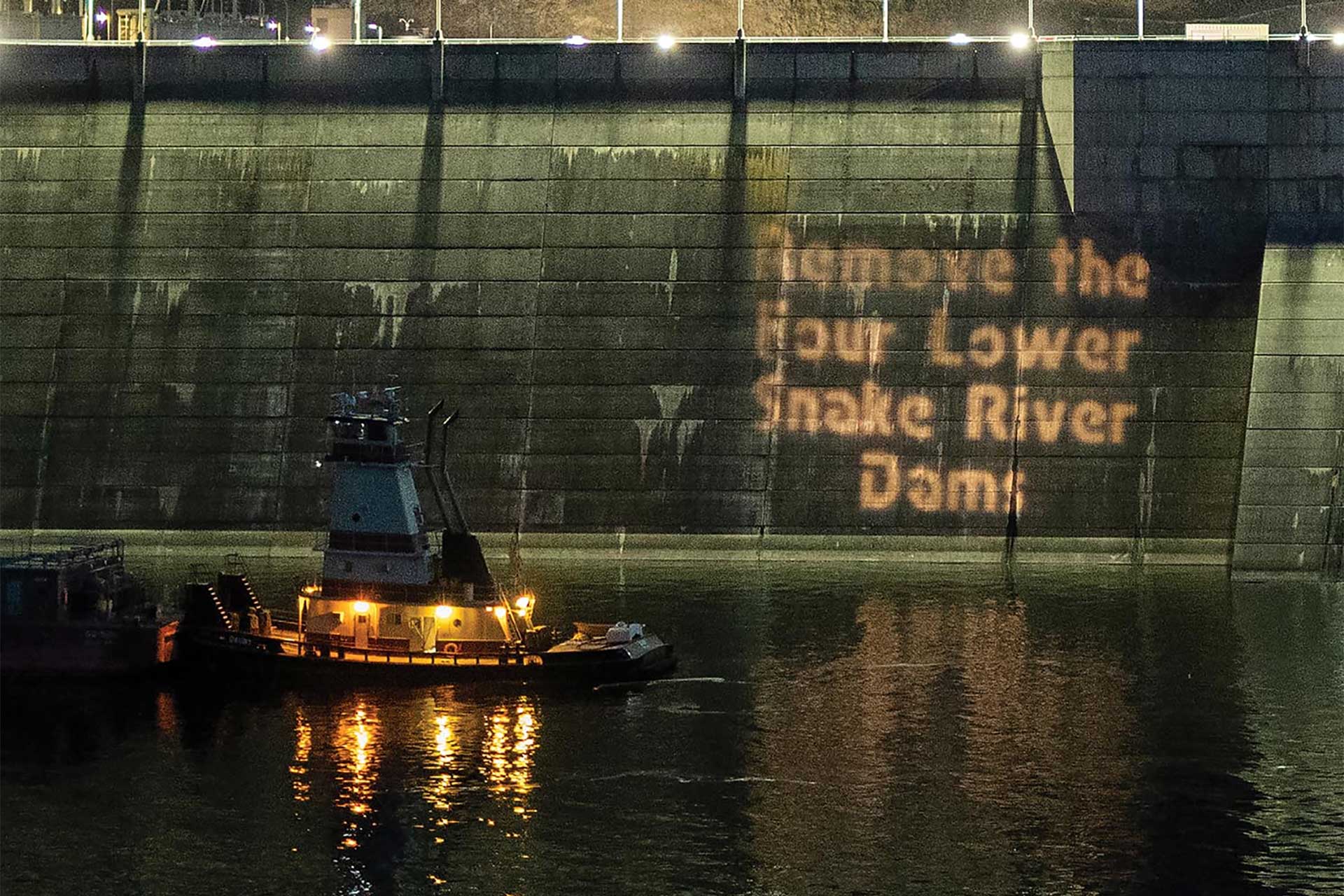 The worst Snake River salmon and steelhead returns in over 200 years
We are experiencing some of our worst returns on record for both salmon and steelhead.
The overwhelming scientific evidence is that we need a free-flowing lower Snake River to recover Idaho's salmon and steelhead.
Over several decades, multiple transparent and high-integrity scientific assessments that included Tribal, federal, University and state agency scientists have come to this same conclusion.
Unless we take bold action to change the current trajectory, these fish will continue to decline – and eventually go extinct.
It is time for the lower four Snake River dams to come down. Tell our Northwest congressional delegation that we need them to lead on a robust economic development package that takes down the lower four dams and rebuilds our northwest economy.
We can build new rail lines, new roads, and new water infrastructure. We can redevelop and create new economic opportunities for our state and the region.
Lower Snake salmon and steelhead have no other options
We cannot solve the salmon crisis with incremental steps. With the best available science and 40 years of hindsight, we must acknowledge that hatcheries, fish ladders, spills and barging and other billion-dollar band aids have failed to recover Snake River salmon and steelhead.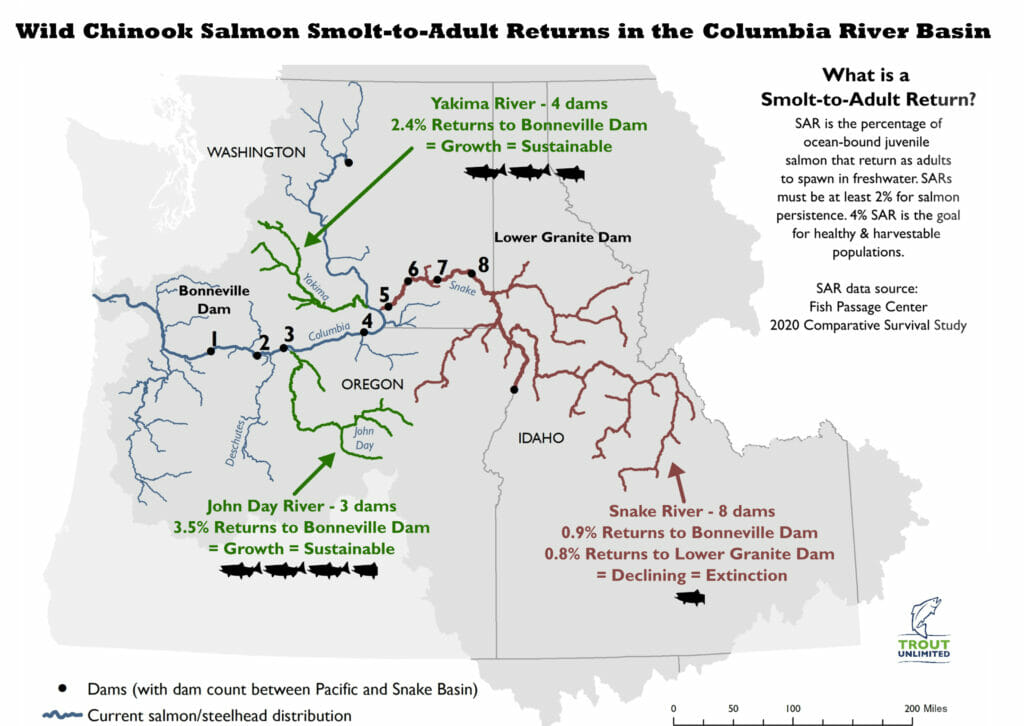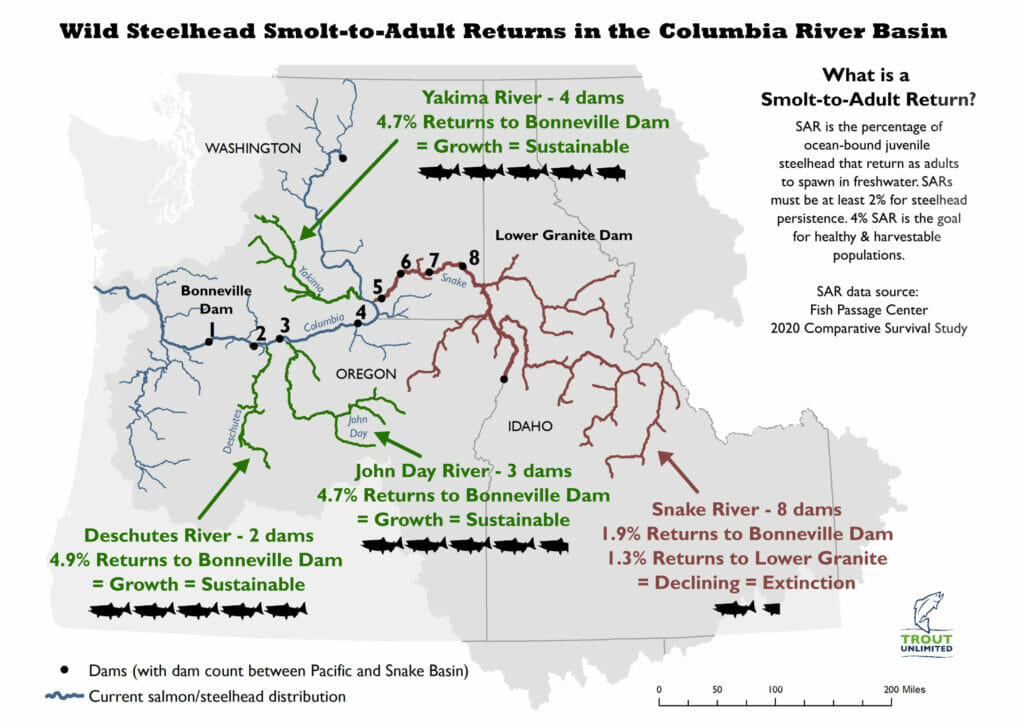 The science is clear, dam removal is essential to recover Lower Snake salmon and Steelhead
Explaining the impacts dams have on Snake River salmon and steelhead and why their removal is necessary for fish recovery.
As anglers, scientists, volunteers and advocates, Trout Unlimited is wholly committed to a future that includes fish. We cannot fathom the alternative.
TU, with partners and volunteers, has put millions of dollars on the ground in the Pacific Northwest, restoring and reconnecting important salmon and steelhead habitat. It is our audacious vision that we will once again see salmon and steelhead return en masse to our rivers; bending the rods of anglers and restoring our local economies.