Tickets for the tour go on sale today
The 15th annual Fly Fishing Film Tour launches in a digital platform on March 10, and, as always, Trout Unlimited will play a big role in the online event.
The 2021 Fly Fishing Film Tour will be available to watch through Sunday April 4. The streaming event will include everything audiences have come to expect from an F3T event, including unforgettable storytelling, camaraderie and premium free giveaways, including free trips.
In addition, this year's event offers a few ways attendees can enjoy a great lineup of films while also giving back to TU and maybe getting in on some TU-specific giveaways. To buy a ticket and send a $2 kickback to your local TU chapter, click here, find your chapter, and buy your F3T ticket through your chapter-specific link.
Additionally, the F3T is working with TU's 5 River college program. Through our Snag the Swag sweepstakes, participants can get in on a drawing for some great gear from the likes of Thomas & Thomas, Simms, Yeti, Abel, Oskar Blues, Costa and Scientific Anglers.
The film tour's organizers call this year's lineup "arguably the most well-rounded collection of films we've ever showcased."
As usual, the collection of films comes from around the world, ranging from a feature on a Russian Oligarch who burns down poaching camps in order to clean up a remote river in the Russian far east to a deeply personal ride in Wyoming as an angler navigates the Flaming Gorge after a diagnosis of life altering disease. Another film focuses in on smallmouth bass in the Upper Midwest, and another reflects on Martin Luther King Jr.'s lasting social impact and his passion for flats fishing in the Bahamas.
Tickets for the 2021 streaming F3T event will go on sale today, Feb. 17. Purchasers will have the option to buy individual tickets or family passes online or at partnered fly shops, where there will be a $5 discount to support Trout Unlimited conservation initiatives. Ticket buyers will also be given the opportunity to upgrade their purchase to an Active Pass membership, an all-access annual membership that delivers exclusive content, training plans, and entry to events across Pocket Outdoor Media titles, including Warren Miller Entertainment, Backpacker Magazine, the Fly Fishing Film Tour, SKI Magazine and more.
F3T organizers are also working with affiliate partners and hoping to have in-person events at drive-ins and outdoor venues around the country from mid-May to mid-June, pending public safety during the ongoing coronavirus pandemic.
Here's this year's film lineup:
Hardlined, A KGB production, directed by Chris Kitchen and produced by KGB Productions and Rex Messing.
Every year, a migration of epic proportions takes place along the Eastern Seaboard of America. From the Carolinas to Canada, anglers flock to the rocky coastlines, estuaries, rivers and inshore waters to target one of America's most iconic gamefish, the striped bass. Despite its popularity and significance to the coastal communities in the Northeast, the fishery is once again in major jeopardy. The last time this happened, we witnessed one of the greatest conservation success stories of all time, restoring the stock to astronomical numbers. Today, the question on everyone's mind is can we do it again?
Leap Year, a Topo Films production, directed by Jordie Lepage and Chase White. Produced by Patrick Henry and Chase White. Edited by Jordie Lepage
On the surface, spey fishing for steelhead is a sporting pursuit steeped in tradition. Every year, these anglers and the wild fish they pursue both migrate to the same rivers at the same time. Now, from issues like global pandemics to global warming, there are countless ways in which this tradition can be broken. In swinging flies for wild steelhead in British Columbia's famed Bulkley-Skeena Valley, Leap Year explores the river and the colorful characters of this culture as it begs the question: who will carry on these traditions if the migrations come screeching to a halt?
Escape, a Green River Fly Fisher production. Directed and Produced by Ryan Kelly and Gilbert Trowley
Life isn't about what happens to us, it's how we react. Follow avid angler Ryan Kelly as he documents the management of a disease that requires him to move constantly to cope with the pain. Living in the Flaming Gorge National Recreation Area, he logs over 1,500 miles on the "heal-toe express" and another 1,000-plus on the sticks. Through the process he finds the most extraordinary Escape.
Rewa Rodeo, a Creative Passion Project production. Directed and Produced by Johann Du Preez.
This is the story of a small village in the heart of Guyana that conserves fish and wildlife of the Rewa River. Not only did their efforts bring a fish back from the brink of extinction but it created the finest arapaima fishery on the planet.
Mighty Waters, a Cold Collaborative production. Directed by Shannon Vandivier.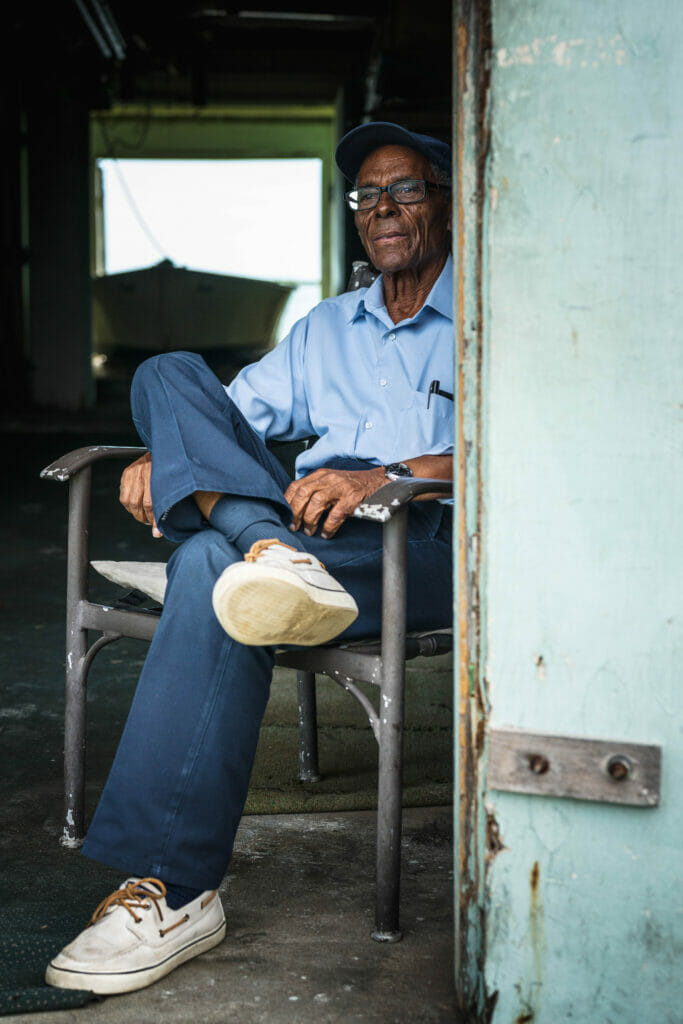 In Bimini, an island in the Bahamas, Martin Luther King, Jr. found a friend in Ansil Saunders. Ansil is a bonefish guide and community leader who speaks of MLK as a friend as genuine to your face as he was to millions on a stage. Dr. King enjoyed the solitude of Bimini to write and think. Four days before his assassination, they sat in Ansil's boat, sharing psalms while Dr. King worked on his final speech, "I've Been to the Mountaintop." King had a great influence on Ansil and the community of Bimini, inspiring freedom in the Bahamas from colonial rule and for equality.
Spot B, a Meateater production. Directed and Produced by RA Beattie.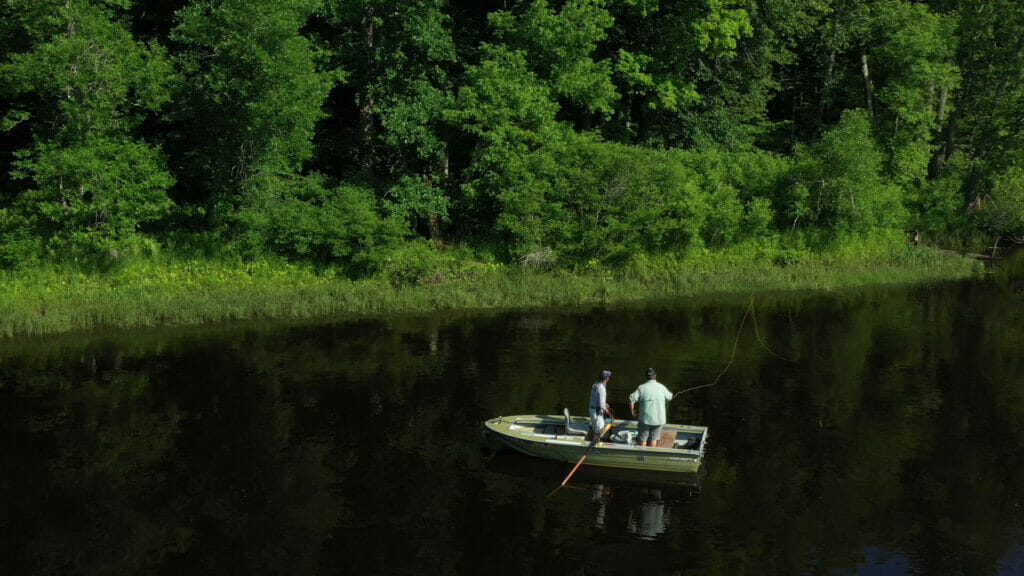 We were torn about this one. Is it acceptable to tell the world about an uncrowded river with big smallmouth that slurp topwater flies if a mine threatens to ruin the whole thing? We're all sick of spot-burning, but we're more sick of sulfide mines threatening iconic fisheries. This is a soul-cleansing spot burn.
Tetiaroa, an Aussie Fly Fisher production. Directed and produced by Kane Chenoweth and Josh Hutchins.
Tetiaroa is a special place. Nestled among the Society Islands of French Polynesia, it offers a promised land of giant bonefish, GTs and trigger fish. Forty miles from Tahiti, owned by the Brando estate, Tetiaroa is an untapped yet vulnerable beauty, deserving of protection. Join Joshua Hutchins of Aussie Fly Fisher and the team from Fly Oddssey as they explore the endless flats and unbelievable fishing. Double figure bonefish and cruisy island vibes make this a once-in-a-lifetime trip.
Dropped In The Pacific, a Jessica Haydahl Photography production. Directed and Produced by Jessica Haydahl.
Seven women are on an adventure of a lifetime; dropped in the Pacific to fish the famous Christmas Island coral atoll. The women experience the remote nature and unforgiving weather that Christmas Island can be known for. Together as a group, they share their experiences, the difficulties and joys they encountered, as well as what the sport of fly fishing brings to their lives.
River Tiger, a Yonder Content production. Directed by Andy Maser and Adam Bagger. Produced by Guido Rahr and Oakley Brooks.
An unlikely trio is lured to a remote river in the wilderness of the Russian Far East in search of a mythical 55-kilogram (120-pound) trout. The adventurers — a billionaire Russian businessman, an American fly fisherman, and a Russian scientist — must join forces to unlock the river's secrets in order to save it.
Denny's Fly Box
A PMD production. Directed and produced by Matt Devlin.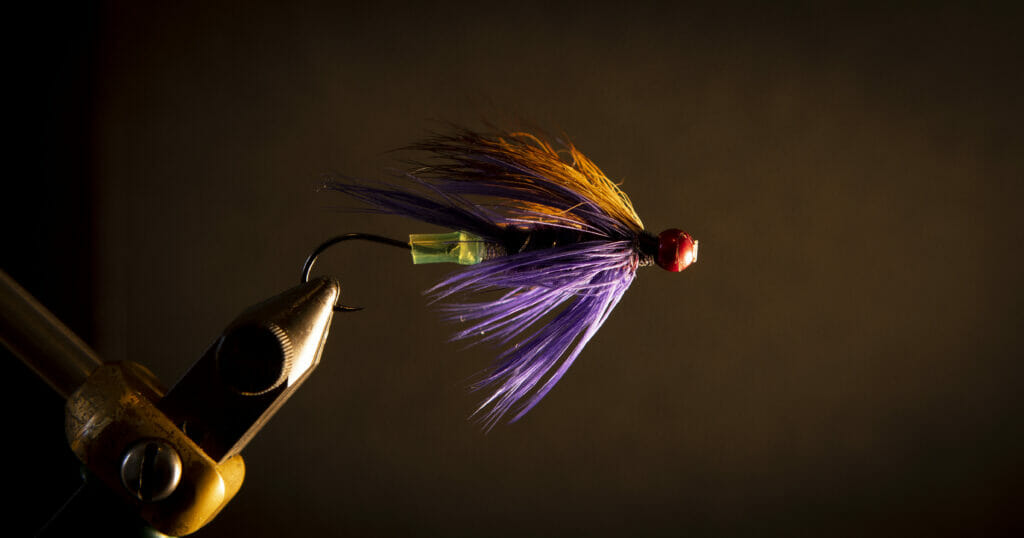 This is the story of unknown legend Denny Waln. Waln is a master fly tier and angler. He's one of a kind. Cut from the cloth of a bygone era, his humble, no-nonsense nature leaves an indelible imprint on those he crosses paths with. Join us as we peek inside Denny's fly box. From filmmaker Matt Devlin of PMD productions in Missoula, Mont. Featuring Denny Waln and Erin Noordermeer.
Just Like Mac
A Dorsal Outdoors production. Directed and produced by Ben Meadows.
Uncle Mac left a deep imprint on Tommy. Join us as we retrace Tommy's steps —from farm ponds to tarpon flats — to understand why.
A Journey Upstream
A Motion Digital production. Directed by The Braker Brothers.
"A Journey Upstream" is the tale of two seemingly unrelated fish species that helps us understand the connectivity within our environment and the importance of a healthy Chesapeake Bay watershed.