By Mark Taylor
EDGEMONT, N.C. — The Wilson Creek area of Caldwell County continues to grow in popularity as more people discover the area's rugged beauty and recreational offerings.
On Nov. 3, several hundred people gathered at the Wilson Creek Visitor Center throughout the day to celebrate the area on the occasion of the 50th anniversary of the Wild and Scenic Rivers Act.
The event included a morning of stewardship activities, with volunteers fanning out to pick up litter and to work on area trails. Afternoon activities included conservation group displays, fly casting and tying demonstrations, live music and great offerings from food vendors.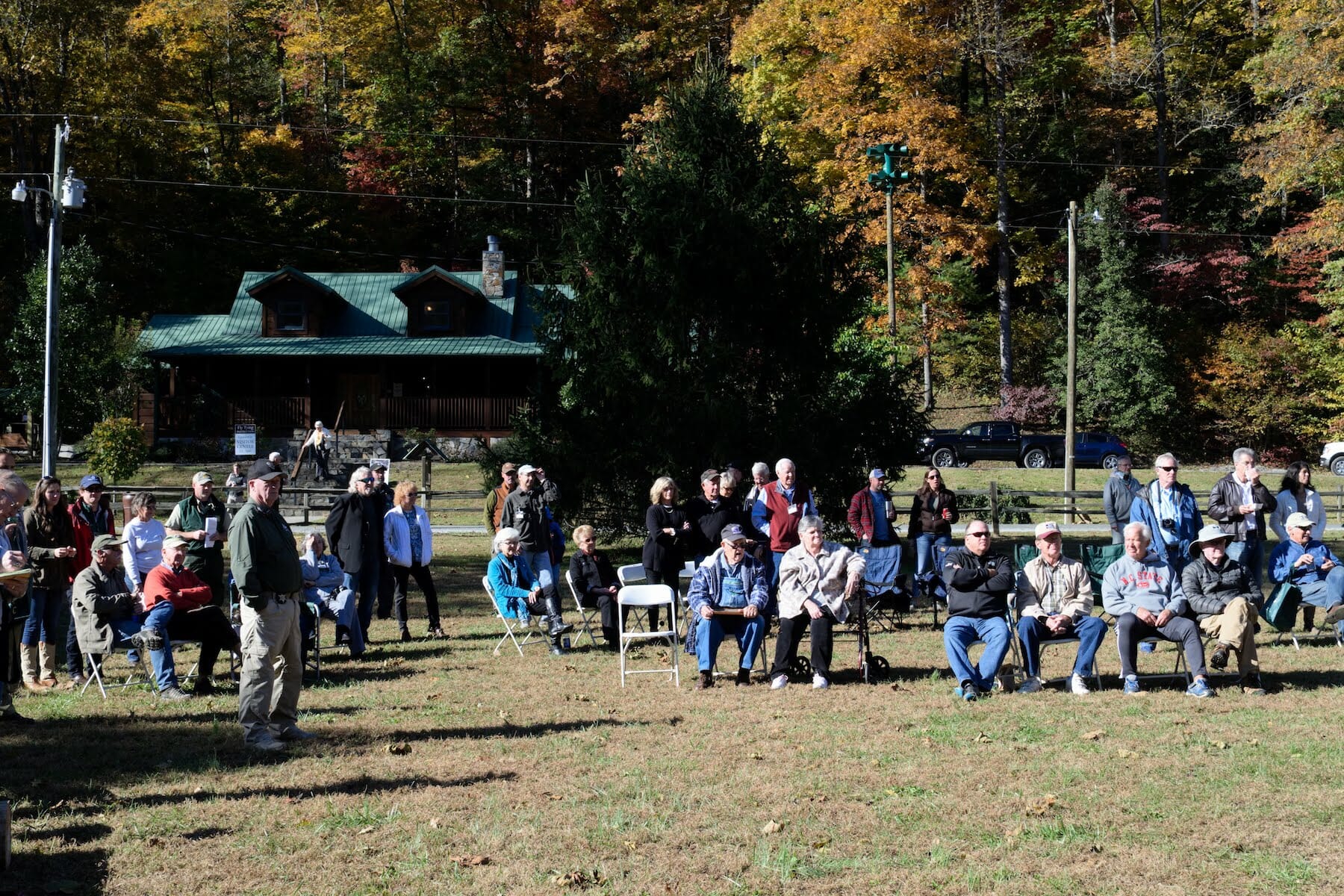 The celebration drew more than 250 guests throughout the day.
The celebration concluded with remarks from regional dignitaries and several people who were involved in planning the event, as well as with presentations of plaques of appreciation.
Andy Brown, the Southeast restoration coordinator for Trout Unlimited, headed a large event-planning committee.
"The Wilson Creek area is growing in popularity because it has so much to offer," Brown said. "It was great to come together to celebrate the area's history, and also to look forward to ensuring that it remains a special place."
Dozens of volunteers arrived early to help with stewardship activities.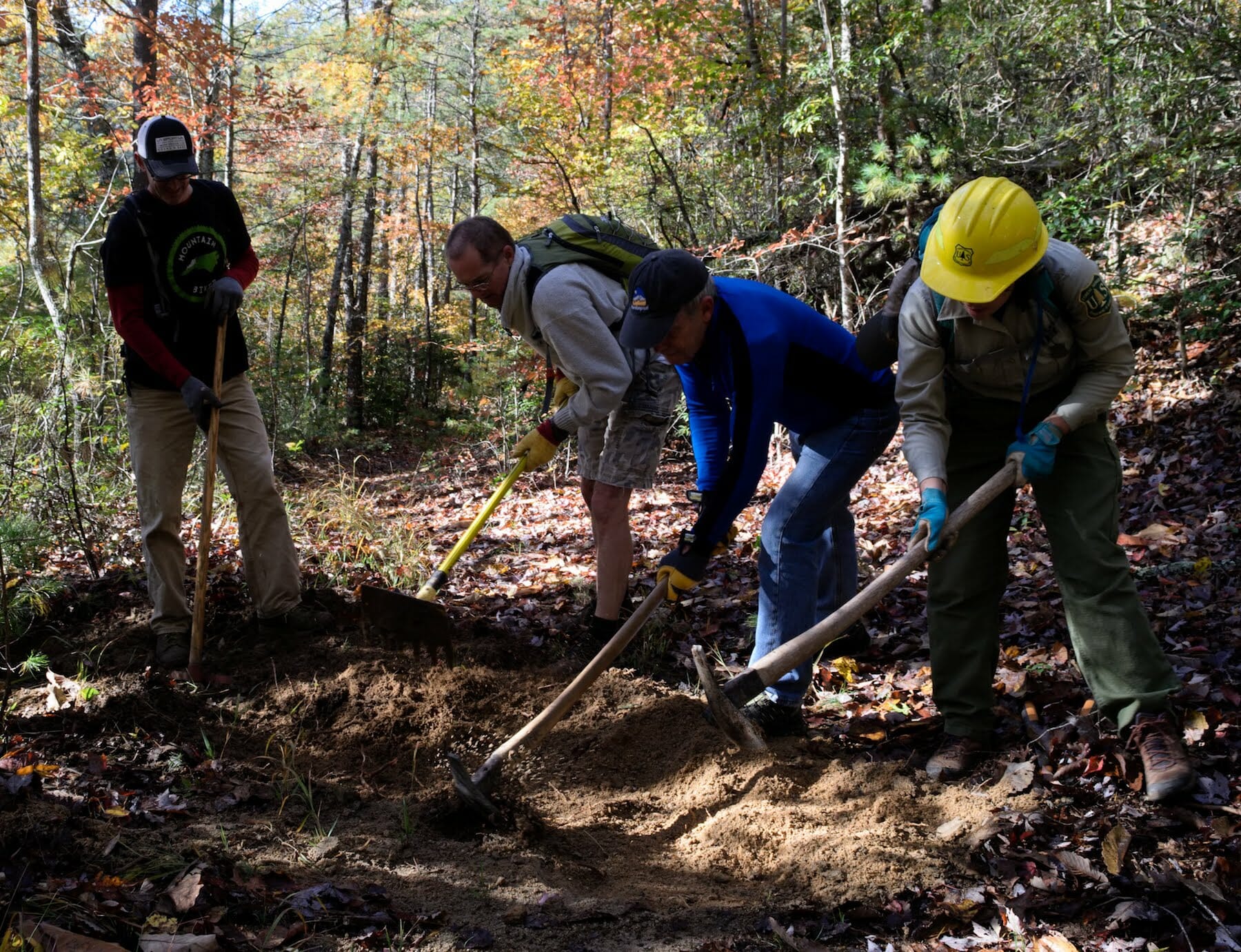 Mountain bikers spent several hours working on the Wilson Ridge Trail.
A group of mountain bike enthusiasts spent the morning working on the Wilson Creek Ridge Trail, clearing branches and shaping the trail to reduce the possibility of erosion during heavy rain events.
Meanwhile a hiker group did similar work the popular Harper Creek Trail, which sees a steady stream of backpackers and day hikers.
Kayakers spent the morning picking up litter in the creek's well-known "Gorge" section, a popular paddling stretch where the water tumbles raucously through a steep canyon.
"We had a great time with the river clean-up," said volunteer Jack Henderson. "I counted around 13 folks helping out, and we collected 15 bags of trash and also some big ticket items, including an old grill."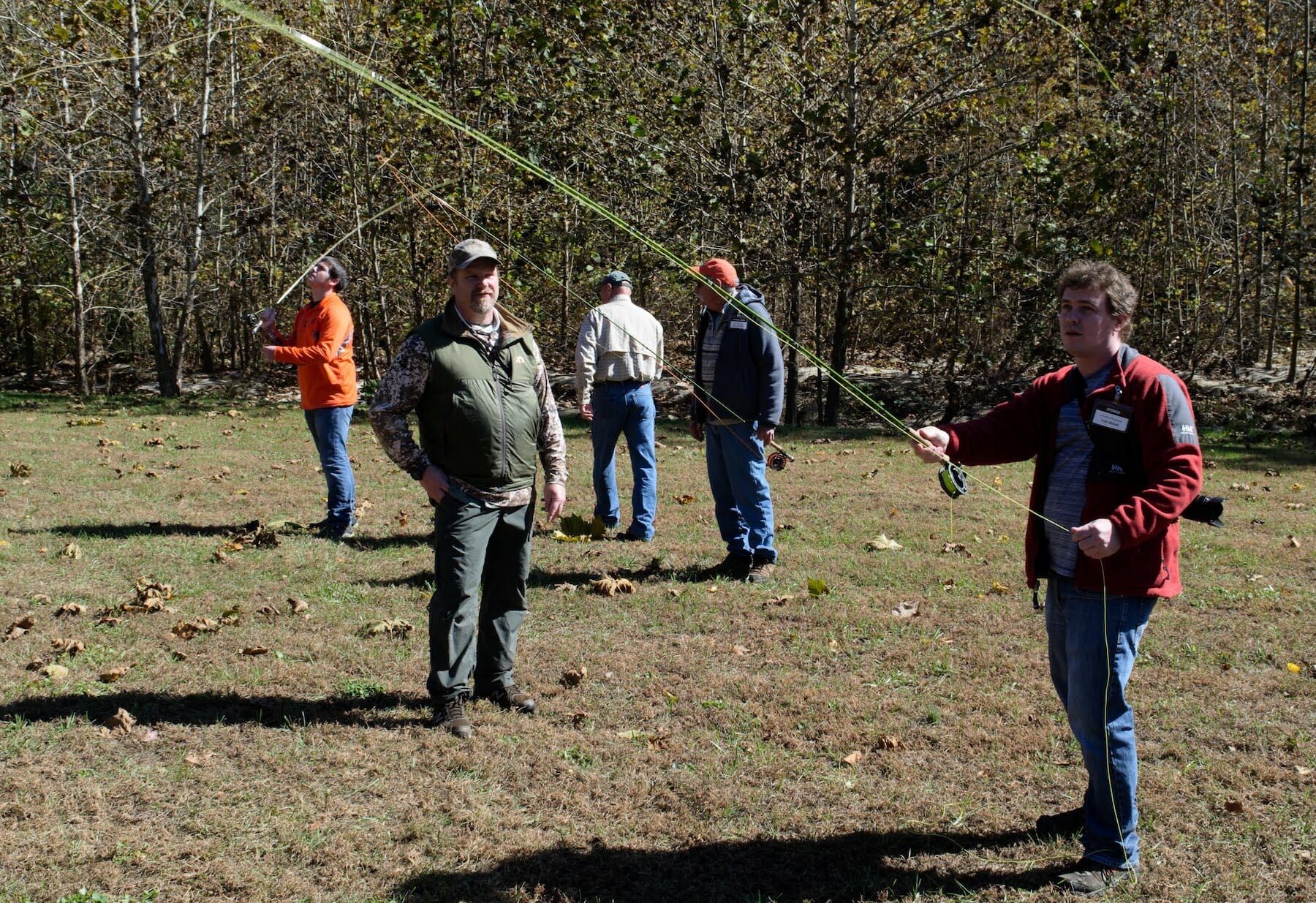 Fly-casting lessons drew a steady stream of participants.
In the afternoon at the Visitor Center, a steady stream of visitors worked through tables manned by conservation groups such as Wild South, the U.S. Forest Service, Foothills Conservancy of North Carolina, the North Carolina Wildlife Resources Commission, and the Northwest North Carolina Mountain Bike Alliance.
As the event was drawing to a close, Brown presented plaques of a appreciation to some of those integrally responsible for securing the river's Wild and Scenic designation in 2000.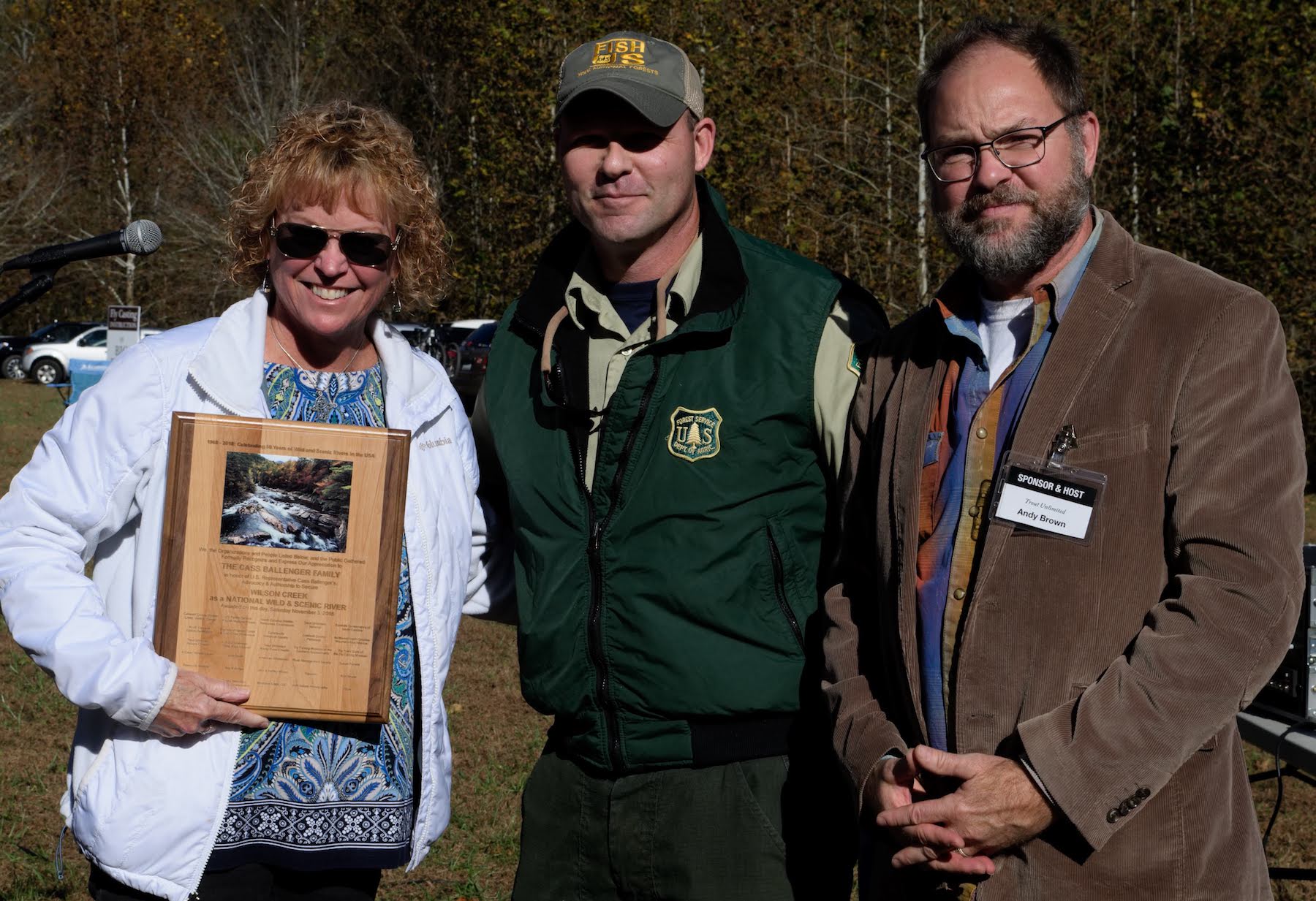 A plaque (above) was presented to the Cass Ballenger family in honor of former Congressman Ballenger's advocacy and authorship of the wild and scenic bill for Wilson Creek.
Also honored was Ron Beane, former Caldwell County Commissioner who championed the Wild and Scenic designation from its inception to its culmination, including other conservation successes that have made this place truly special.
Wilson said Trout Unlimited has plans to undertake some stream restoration and protection work in the Wilson Creek watershed, in which the headwaters feature populations of native brook trout.
That work will include addressing areas where erosion is occurring, and also replacing undersized culverts to reconnect stream sections and to improve flood resiliency.
In the near future Trout Unlimited and partner groups will work with citizen scientists, training the volunteers to, among other things, collect data on sedimentation from roads and trails, and to assess fish passage barriers at stream crossings.