School closures in New York City started in March due to the coranovirus pandemic and brought many challenges. Although it pales in comparison to so many of the issues these closures meant to families, teachers and students, Trout Unlimited staff and volunteers across the country had a very specific cause of concern.
What to do with the fish?
Classrooms in New York City had tanks full of fry in closed school buildings. While many Trout in the Classroom (TIC) schools around the country have local trout streams where they release fish, city schools need to travel, up to two hours, to upstate watersheds to release the fry.
This adventure is normally taken in April or May via yellow "cheese" school buses with 44 students, parent chaperones, teachers and a bucket full of fingerling trout. Without the bus transportation, many city teachers do not have the means to get to the watershed, and with only two days to plan, pack, and leave classrooms, the fate of their trout, like many other things, became uncertain.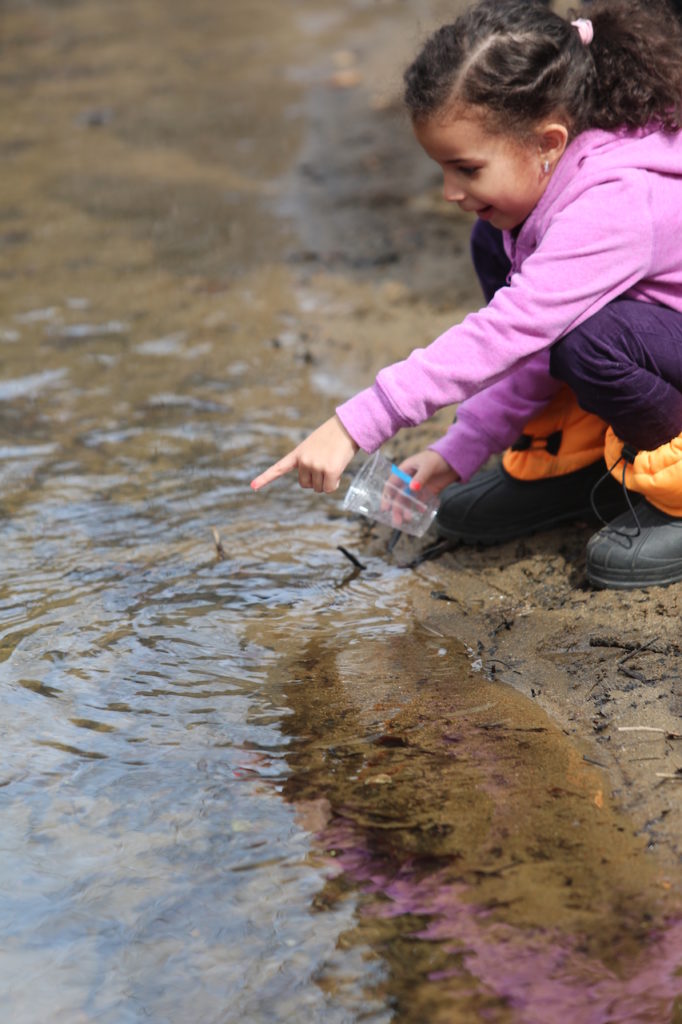 Through coordinated efforts, dedicated TIC teachers and local TU members joined together to make emergency plans for the trout. Following strict social-distancing protocols, the trout were moved into aerated 5-gallon buckets outside of the Brooklyn, Bronx, Queens and Manhattan schools where TU volunteers and TIC staff, aka "Trout Uber," drove across the boroughs to gather the fish. After being transported to NYC's East-of-Hudson watershed the trout were carefully released into streams approved by the state Department of Environmental Conservation.
"When school closed, students expressed concern for the wellbeing of their trout. They were extremely disappointed when they realized that we would not be taking our trip up to Ward Pound Ridge to release them. They had been looking forward to this trip.  So were the other 4th grade teachers. It is always the highlight trip of the year.  They were very excited on Earth Day to watch the video of the release that you sent us. That made them proud. And there was an overall feeling of relief that they had been safely introduced into their natural habitat.  Thank You!"

Ms. Sims, PS 84, Brooklyn
Photos and videos brought a little bit of happiness to hundreds of Trout in the Classroom students sheltered in small New York City apartments and under "stay at home" orders. Through these videos, students got to see the trout they had cared for these last six months swim freely into the streams that provide NYC with clean and healthy drinking water.
Despite the early releases, TIC continues to work with students via virtual class visits, supplementing learning with STEM focused lessons and activities, and supporting teachers seeking to bring cold water conservation and stewardship learning to their students.
"I really enjoy working with TIC because your members are so kind and generous with your time and resources. It shows that the organization really cares about educating students and teachers about the ecology while giving them a sense of excitement and accomplishment throughout the process. We teachers so appreciate TU's mission. Taking care of the trout was a rewarding and informative experience for me and my students."

Mr. Moody, John Dewey High School, Brooklyn
Trout in the Classroom (TIC) in New York is a unique, hands-on STEM learning program for pre-K through 12th grade students. TIC brings nature into the classroom and empowers students to raise trout from eggs to fingerlings in specially designed aquaria.
During this eight-month-long journey the little trout seem to engage students in learning by inspiring curiosity, discovery and wonder about the freshwater habitats and our natural world. Students study the life cycle of trout, monitor tank water quality, and become stewards of our important freshwater resources. By the end of the school year, the fingerling trout are released from classroom tanks into approved watershed streams.
Trout releases are perhaps the most important part of the TIC program since they help bring inner-city students to the natural areas of our watershed forests. This experience helps students create an even deeper understanding and appreciation for cold water conservation. There are more than 250 schools throughout New York participating in TIC, impacting more than 30,000 pre-K to 12th-grade students and teachers. Nationally, Trout in the Classroom is found in at least 35 states serving more than 80,000 students.
Lilli Genovesi is the New York City and Watersheds Trout in the Classroom Coordinator for Trout Unlimited. She is based out of Brooklyn.