Paiute cutthroat are often called the rarest trout in North America. Their historic range is an 11-mile long stretch of a single creek in the eastern Sierra Nevada near the California-Nevada border.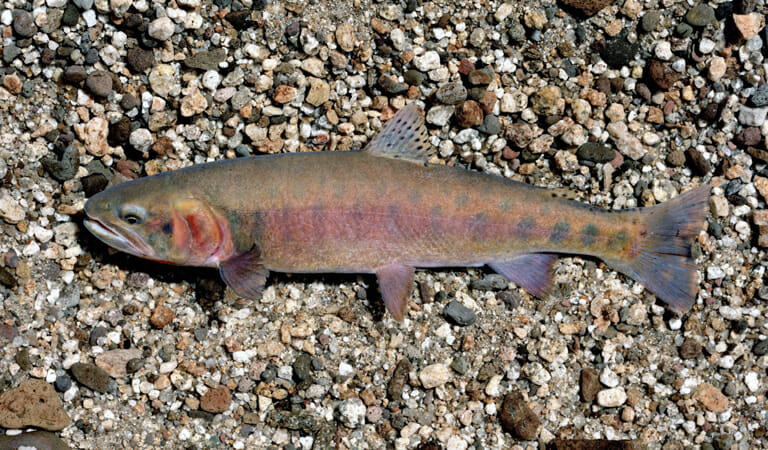 The population of this singular trout, with its unique purplish hue and markings, succumbed to a variety of factors over the past century, in particular loss and degradation of habitat and hybridization with and competition from introduced trout species.
In 1967 the Paiute cutthroat was listed under the predecessor of the federal Endangered Species Act (the Endangered Species Preservation Act). Since then, it has been the focus of an intensive recovery effort. This decades-long campaign—strongly supported throughout by the Trout Unlimited North Bay (now Golden Gate) Chapter—recently celebrated a major milestone as genetically pure Paiute cutthroat were released back into the mainstem of Silver King Creek on September 18.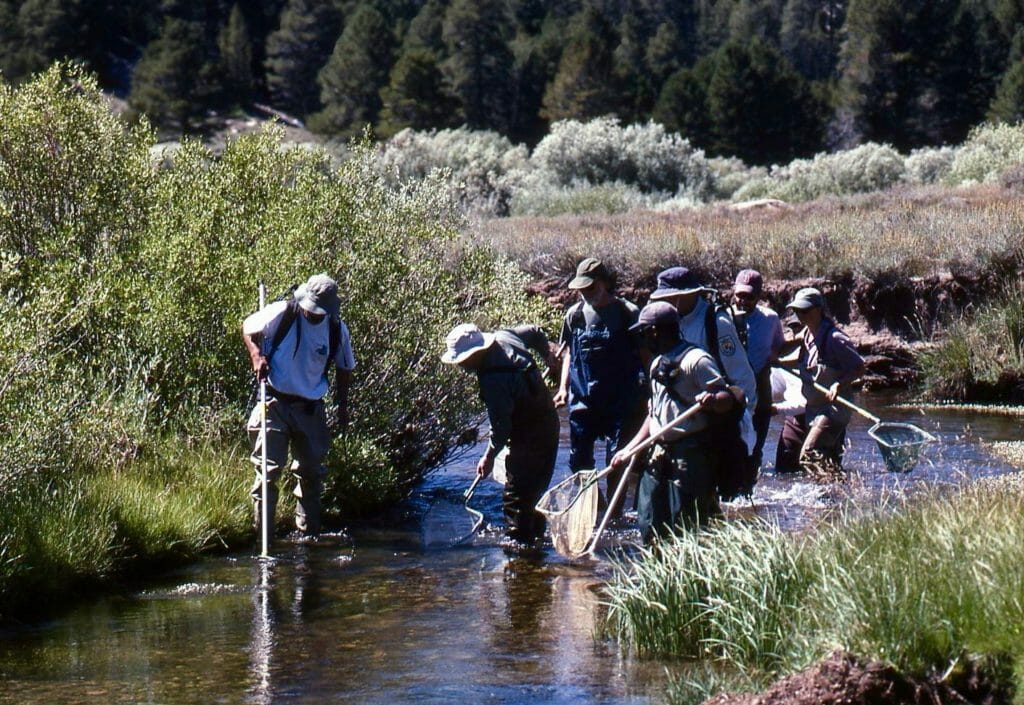 Trout Unlimited's contributions to this outcome were lauded at a stream-side ceremony hosted by the California Department of Fish and Wildlife, the US Fish and Wildlife Service, and the USDA Forest Service that day. Two current leaders of the TU Golden Gate Chapter, Erik Young and Mike Cronin, were on hand to witness pure Paiute cutthroat being reintroduced to their native range for the first time in nearly a century.
In particular, Chuck Bonham, director of CDFW (and former director of Trout Unlimited's California Program) and other agency leaders acknowledged the important contributions of the former president of the North Bay Chapter, Leo Cronin (Mike's father).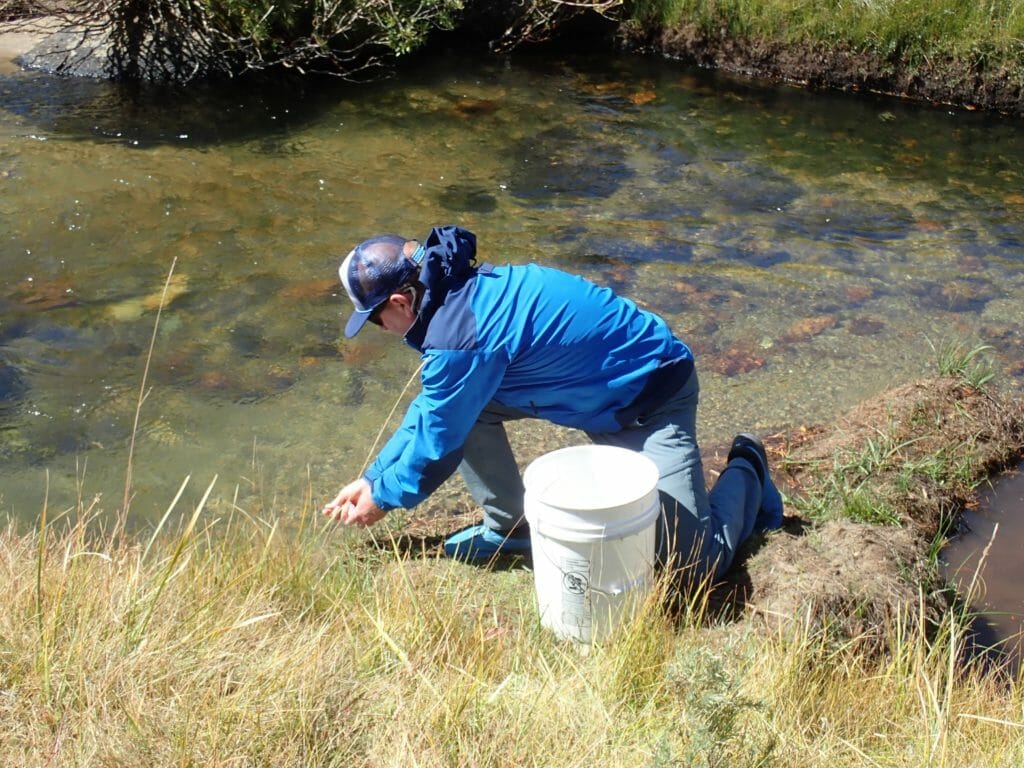 Cronin, who passed away in 1995, was an icon in the conservation world in California. His dedication to restoring fish habitats earned him many accolades—in 1994, the state Senate passed a resolution declaring "Leo Cronin Day" and in 1987 then-Vice President George Bush presented him with a national award for his work in restoring Silver King Creek.
Leo's son Mike carries on his father's legacy today as a member of the Board of Directors of the Trout Unlimited Golden Gate Chapter. GGTU has been a leader in many major conservation initiatives, including a long-running project to restore the Lagunitas Creek watershed, located just north of San Francisco (Lagunitas Creek is critical habitat for coho salmon and steelhead and hosts the largest spawning population of coho on the California Central Coast).
Mike is featured prominently in a video and excellent article written by Benjamin Spillman, outdoor reporter for the Reno Gazette-Journal, on the reintroduction event.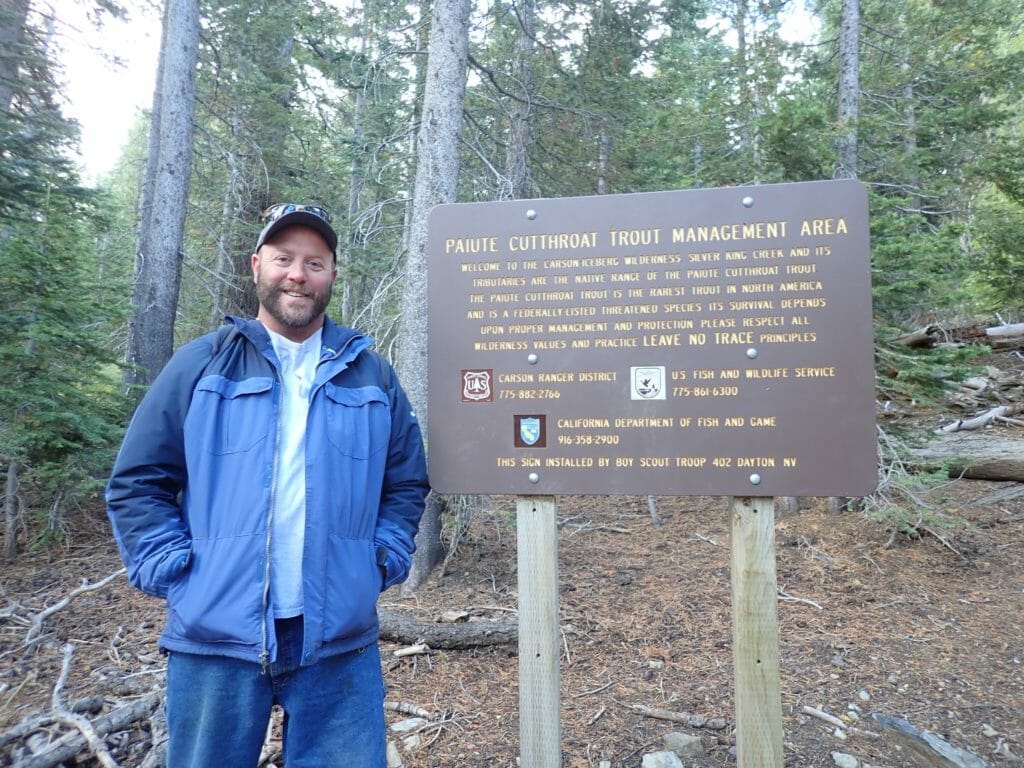 Other agency leaders in attendance included Wade Crowfoot, California's Secretary for Natural Resources; Valerie Termini, Chief Deputy Director for CDFW; Stafford Lehr, Deputy Director for CDFW; Roger Bloom, director of the Inland Fisheries Program for CDFW; and Lee Ann Carranza, acting Field Supervisor for the US Fish and Wildlife Service.
For more than a century genetically pure Paiutes have not inhabited the mainstem of Silver King Creek between Snodgrass Creek and Llewellyn Falls—which, as it turns out, fortuitously provides a barrier to fish passage to the headwaters of this stream.
In fact, at one time only two small tributaries above Llewellyn Falls held genetically pure Paiute cutthroat trout—and only because of inadvertent human intervention. In the early 1900s, Basque shepherds caught and moved Paiute cutts into the previously fishless portion of Silver King Creek above Llewellyn Falls.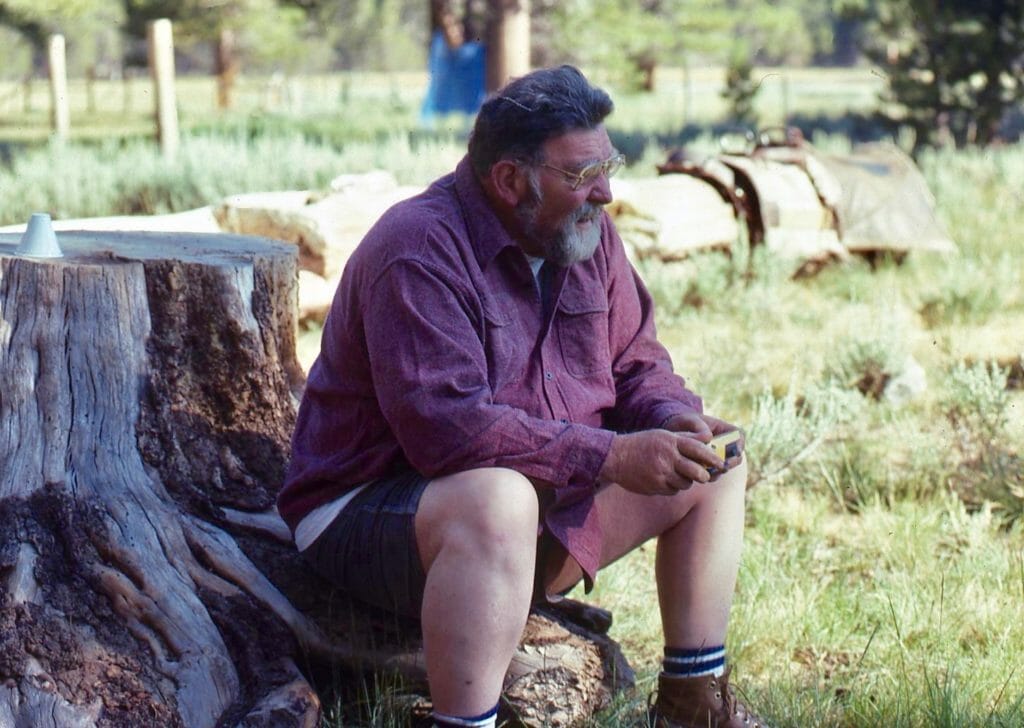 This turned out to be the salvation of the species, since non-native trout were later introduced to the creek below the falls, which are impassable by fish from downstream and thus protected the Paiute cutthroat upstream of the falls from hybridization and competition.
Beginning in the 1940s, CDFW, USFWS, and USFS transferred some of these fish to other fishless, protected streams within the Silver King Creek drainage and to a few other streams outside of the basin to create "refuge populations." The effort to recover the species also involved improving habitat conditions, removing non-native fish, and upgrading land use practices.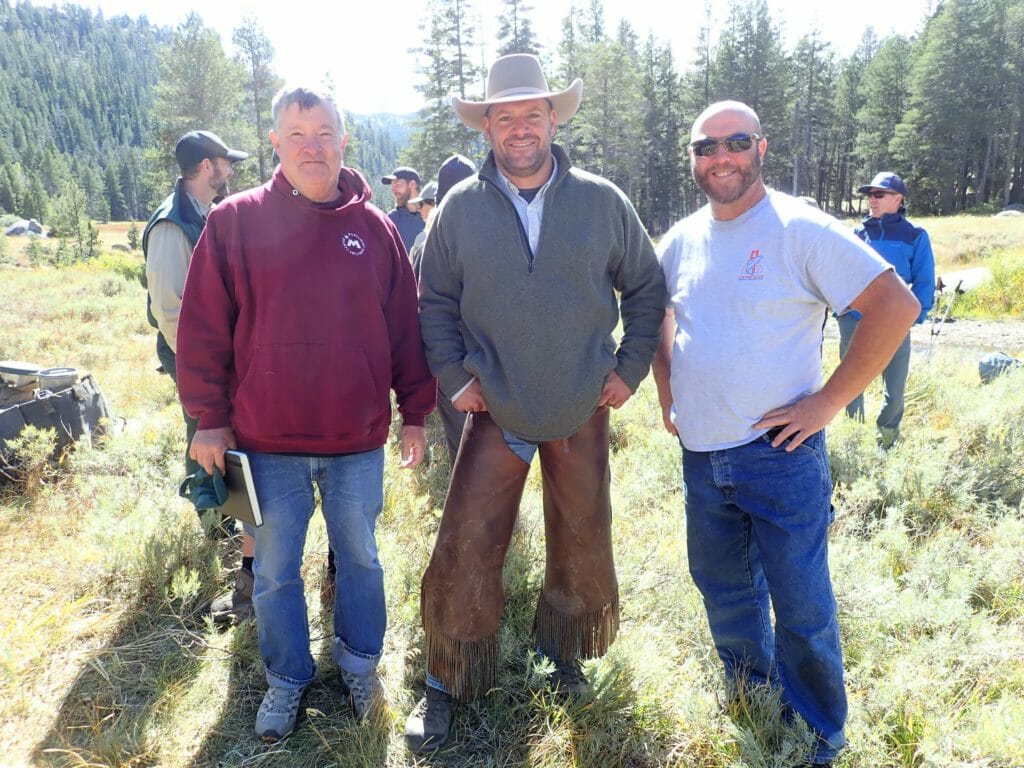 Trout Unlimited was closely involved with many phases of this project, including helping the resource agencies with habitat restoration, removal of non-native fish, relocation of Paiute cutthroats to establish "source populations," funding for monitoring equipment and use, and advocating before regional water quality control boards and in other venues.
The only practical way to remove non-native species from Silver King Creek and its tributaries was by treatment with rotenone, a plant-derived chemical compound commonly used to remove non-native fish from streams and lakes. Rotenone was applied to the mainstem creek from 2013 to 2015.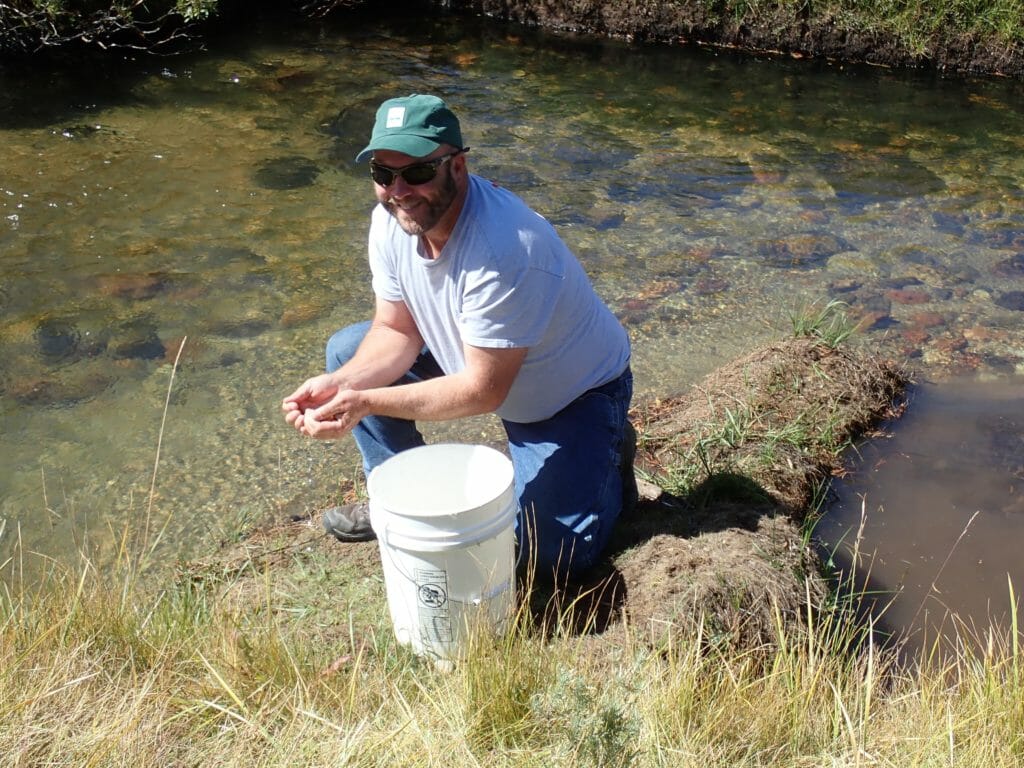 The state and federal resource agencies involved with this project monitored the creek for three years afterwards to make sure all non-native fish were removed. Over the lifespan of the project, wildfires, floods and drought provided additional challenges to the recovery effort.
Paiute cutthroat remain listed as Threatened under the ESA. But the success of the long effort to restore the rarest trout in North America provides hope that, like the bald eagle and grizzly bear, this species can be re-established in its historic range to the point where it can be removed from the ESA list.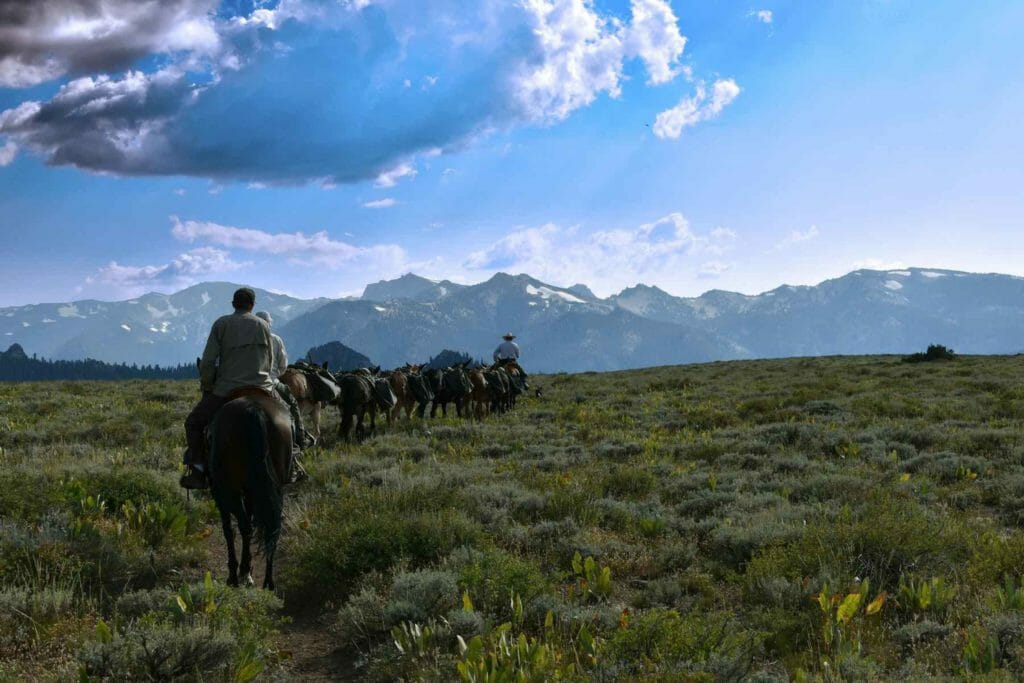 TU's pragmatic, collaboration-based conservation formula is helping to turn this hope into reality—for the Paiute cutthroat and for every other species of at-risk native salmonid in North America.