Trout Unlimited's efforts in the Delaware River Basin will get a boost as a result of the federal 2021 budget.
The Delaware River Basin Restoration Program (DRBRP) received $10 million in funding as part of the fiscal year 2021 Appropriations bill recently approved by Congress and signed by President Trump. The sum is a modest increase from the $9.7 million budgeted last fiscal year.
The DRBRP will provide technical assistance and grant funds in 2021 to address the Delaware River Basin's environmental challenges in New York, New Jersey, Pennsylvania and Delaware.
TU, along with government entities, other non-profit organizations, and schools within the basin will soon be able to apply for funds to implement on-the-ground restoration and conservation projects.
"Trout Unlimited is grateful to all our supporters in Congress who pushed for this funding," said Jen Orr-Greene, mid-Atlantic policy director for TU. "This program allows organizations such as TU to address critical issues, including implementing important restoration projects and protection initiatives within the large Delaware River watershed."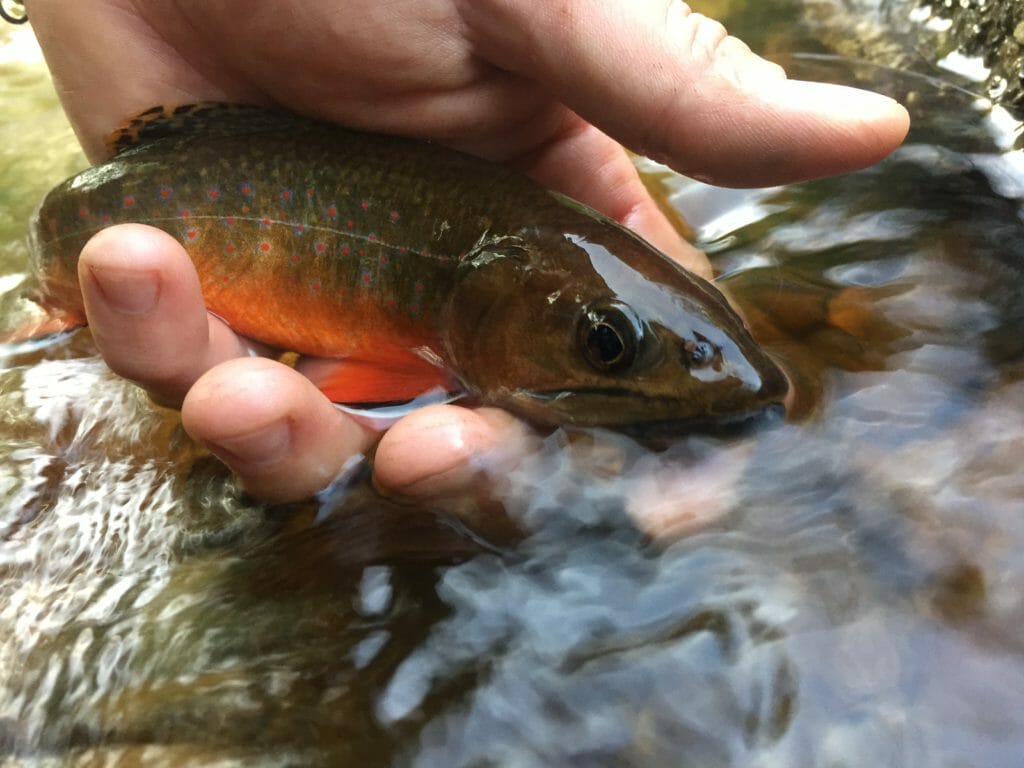 Since the program's inception, Trout Unlimited has received more than $1.1 million in grants for assessments and restoration work in Pennsylvania, New Jersey and New York. Among other things, Trout Unlimited has utilized DRBRP funding to remove culverts that prevented aquatic organism passage, restore floodplains and riparian areas and protect vulnerable fish habitats from degradation.
The Delaware River Basin provides habitat to more than 400 types of birds and over 90 fish species, including wild trout that attract anglers from near and far to the main river and many of its tributaries.
The Delaware River Conservation Fund provides funding for the grant program created by the DRBRP. Since the program's implementation in 2018, the DRCF has awarded nearly $17 million to 90 projects.
The projects have generated $34.05 million in match, for a total conservation impact of $50.91 million.
These projects have collectively restored more than 24 miles of riparian habitat and 81 miles of stream habitat, conserved and enhanced 894 acres of wetland habitat, restored 569 acres of floodplain, improved 11,821 acres of forest habitat, and opened 4,684 acres for public access.
Investment in the Delaware River Basin is significant because the basin encompasses portions of four states and supplies roughly 13.3 million people with water for drinking, agriculture and other uses.  
The Delaware River Basin is a primary water source for both Philadelphia and New York and the basin is a major economic driver that creates $25 billion annually in economic activity and supports 600,000 jobs.
The budget also includes $3.925 million for the National Park Service's Partnership Wild and Scenic Rivers Program.
The Partnership Wild and Scenic Rivers Program protects nationally significant rivers in the U.S. by preserving them in a natural, free-flowing condition, engaging private interests and all levels of government in studying, planning, and managing the rivers for the benefit of future generations.
The Delaware River Watershed has 400 miles of designated Wild and Scenic River, the largest concentration of designated miles in a single watershed east of the Mississippi River.
Partnership rivers are managed locally, with the National Park Service providing support and funding via cooperative agreements.