Sometimes is takes a crisis to spur action. It's an unfortunate reality—in order to realize that something is dreadfully wrong, something that can't be ignored must first happen.
In the summer of 2017, after a low-snow winter in southwest Montana, thousands of native mountain whitefish went belly up on the Yellowstone River between Gardiner and Livingston. The culprit? A parasite. This pathogen accompanied a serious algae bloom caused by record-warm temperatures and low water flows.
Climate change officially became a reality in Paradise Valley.
As noted in the video above, produced by the Sierra Club, fly-fishing guides, outfitters, business owners, ranchers, small business owners and folks from just about every corner of the community received a brutal wake-up call that summer, when hot temperatures and low river flows conspired to take out the fish that, while not the sexiest fly-fishing target, serves as perhaps the most notable indicator when it comes to a river's health.
The Yellowstone wasn't what it once was.
And nothing was in place to figure out how to fix the river. Data was sorely lacking.
As noted in the film above, it's not feasible to rely on the government to act quickly, drop everything and start monitoring the Paradise Valley watershed in order to mine data that might help provide the eventual mitigation strategy for keeping the river healthy in the face of climate change.
So the community took it up on itself. The film documents a great story about how local community members dropped their politics and picked up monitoring equipment, engaged in dialog and began the long process of figuring out how to fight the climate battle that's facing the fabled Yellowstone River.
And, let's be honest. This is a battle that, if it hasn't already arrived, is coming soon to a river near you. Perhaps the folks in Paradise Valley, by reacting to a crisis, can inspire others to be more proactive in their approach to dealing with climate change on a local basis.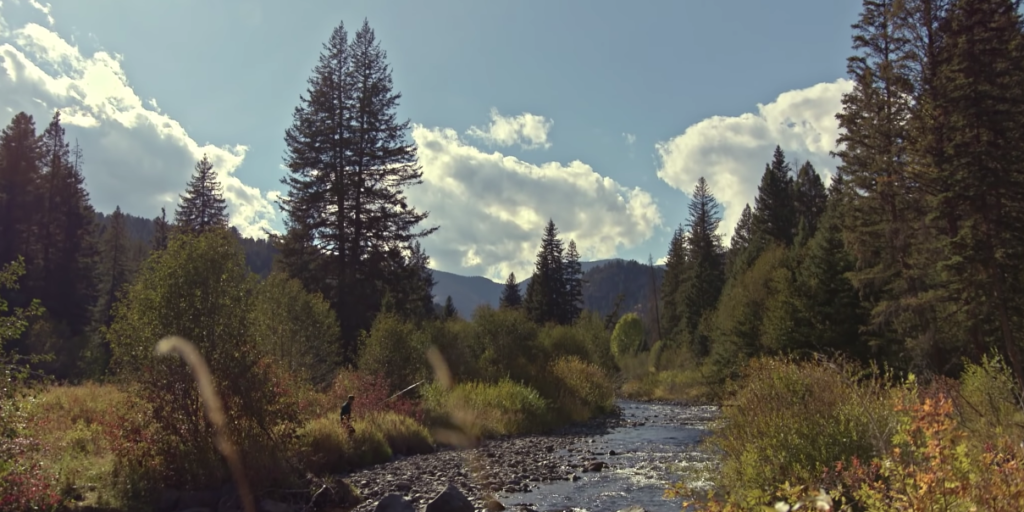 Former TU Trustee Dan Vermillion, who runs Sweetwater Travel Co., with his brothers, grew up fishing the Yellowstone. Featured in the film, Dan notes that the Yellowstone is the "backbone of this area." And, he says, climate change is already impacting many of Montana's prized trout rivers. Smallmouth bass are showing up in traditional trout country, and lower water flows and warmer temperatures could make the arrival of bass a permanent deal.
"If we get too caught up fighting about why climate change is happening," Vermillion notes in the film, "we lose valuable years to figure out how we go about mitigating the impact of climate change, and that's something we really need to do."
Rick Wollum, who runs Angler's West in Emigrant, Mont., echoed Vermillion's sentiment.
"Trout are reliant upon a certain water temperature," Wollum says. "So, if we rise above a certain point—imagine 70 degrees—well, we better start liking smallmouth bass, because the trout will go away. And that would be, in my opinion, criminal."
But there's hope, because the community that depends on the river is coming together. Data is finally being compiled, and that could lead to better water management in the Yellowstone and its tributaries, which could help maintain water temperatures in the trout-friendly zone.
"Just look around," says Mark Talt, an angler and a homeowner in Emigrant. "There isn't anything about this that speaks of bass. This is a mountainous trout environment that we all need to work on protecting."