EPA issues final rule limiting state and tribal authority to protect their streams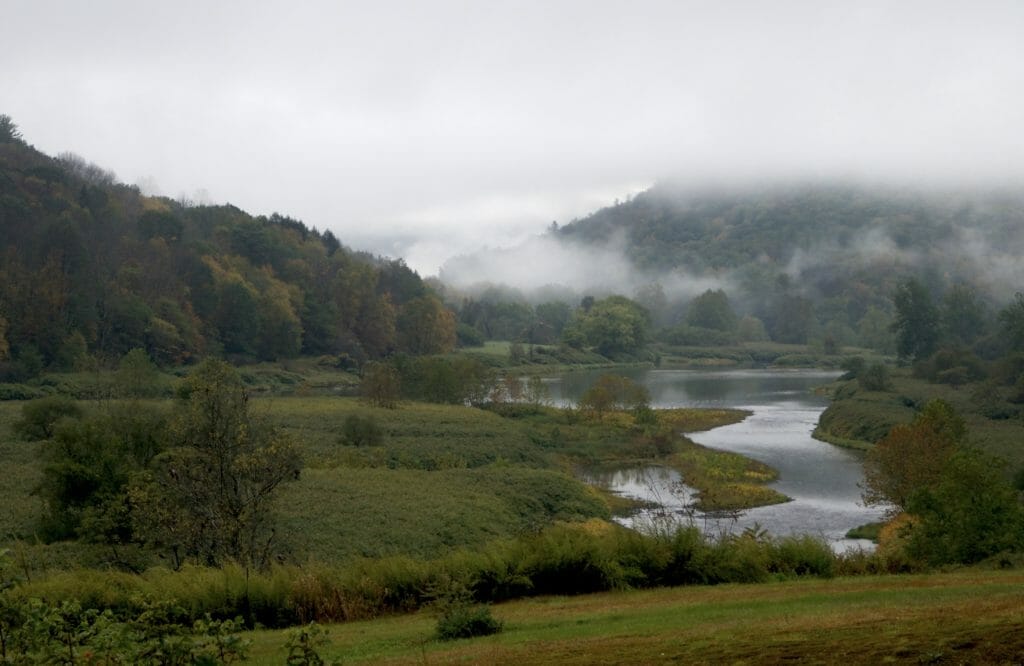 Six weeks after stripping federal protections from millions of miles of streams and millions of acres of wetlands, the Environmental Protection Agency is further weakening the Clean Water Act by sharply restricting the longstanding authority of local communities to protect their streams and rivers.
For half a century, the Clean Water Act Section 401 program has allowed state agencies and tribes to decide whether proposed development and infrastructure projects would pollute their local waters, degrade their drinking water supplies, and harm fish and wildlife. The administration's new rule would make it easier for developers of pipelines, hydroelectric dams, and other energy projects to move forward without taking steps to protect coldwater resources.
Trout Unlimited is engaging on all fronts to defend and support the CWA Section 401 program, an essential tool for protecting coldwater resources. Please help us today by contacting your representatives in Congress and Statehouses.
What's happening:
On June 1, 2020, the U.S. Environmental Protection Agency (EPA) announced a final rule revising regulations related to Section 401 of the Clean Water Act, a tool used by states and tribes to protect state and tribal resources from impacts of federally permitted development.
What it means for coldwater fisheries:
The Clean Water Act is vital to TU's work to protect, conserve and restore streams, and important to anglers across the nation. CWA Section 401 grants states and tribes the right to review and certify projects that will impact water quality through discharge of pollutants. This includes both small projects and also large interstate energy and infrastructure projects. Unless the state issues or waives a 401 permit, a federal agency may not issue a permit for the proposed activity.
The new rule announced today would curb this authority by limiting the timeline for review as well as narrowing the scope of the issues that states can review or include as conditions on a permit.
Ensuring a strong 401 certification process is essential to TU's mission as this is among the most critical tools for ensuring that proposed projects are designed and implemented in a manner that protects coldwater resources that TU cares about.
Here's an example of how the State of Oregon exercised their 401 authority to protect salmon and steelhead fisheries.
What comes next? How can TU councils, chapters and members advocate for clean water?
Although this is a "final" rule, you can still help by voicing your concerns about this rule and related attacks on clean water protections.
Write to Congress & Your Governors:
Congress: Tell your members of Congress that you are deeply concerned about this rule and other attacks on the Clean Water Act, and ask them to help protect our nations' waters. Urge them to oppose any legislative proposals to further weaken protections, and to do everything in their power to protect clean water.
Governors: Tell your Governors that you are concerned about rollbacks for protections of waters in your state. Many states will challenge this new rule in court. Urge your Governors to join a challenge against this rule and do everything in their power to protect state waters.
Share your stories: We encourage you to share your stories and concerns through letters to local papers or blog posts on TU.org or other online publications. The TU Communications team has templates and tools available to assist you. Contact Shauna Stephenson (shauna.stephenson@tu.org) for help drafting or submitting.
Tell your friends: Here is a sample post that you could use to share the news with friends on Facebook. Feel free to cut and paste or make your own.
The administration and the EPA have mounted an attack on clean water in the United States. Help @troutunlimited fight attempts to rollback and reduce Clean Water Act protections for millions of miles of rivers and streams across the country. Stand up, speak out and tell our governor and members of Congress to fight to protect cold, clean water. https://standup.tu.org/stand-up-for-clean-water/ #troutunlimited #tuvolunteer #cleanwateract
Additional Background:
For questions, please contact:
For more information, please contact Kate Miller, Government Affairs Director, or contact your local Council leaders.
---