On Friday, July 12, Rep. Debbie Dingell (D-MI) and Rep. Jeff Fortenberry (R-NE), along with 59 members of Congress introduced the bipartisan Recovering America's Wildlife Act (RAWA).
Click here to see a letter to Congress signed by TU and a broad coalition of conservation and sportsmen's organizations in support of the bill.
The Recovering America's Wildlife Act is designed to help recover and conserve at-risk species by dedicating $1.3 billion for state-level conservation projects. Specifically, RAWA provides funds for state wildlife agencies to implement their congressionally-mandated State Wildlife Action Plans, which outline specific conservation actions needed to recover and sustain healthy fish and wildlife populations.
The bill also provides $97.5 million to tribal nations for on-the-ground conservation projects. With RAWA funds, tribal governments can further expand conservation efforts to improve fish and wildlife habitat on their lands.
Why RAWA?
In May, U.N. scientists and researchers produced a comprehensive report on the strain rapid human expansion is putting on global biodiversity. The study estimated 8 million plant and animal species on earth are at risk of extinction. In the United States alone, more than one-third of all species are at risk of becoming threatened or endangered. In their congressionally-mandated State Action Plans, fish and wildlife agencies across the country have identified more than 12,000 species in need of conservation.
Proactive conservation is good for wildlife, good for taxpayers, and good for angling.
It costs taxpayers hundreds of millions of dollars each year to restore threatened and endangered species. Taking measures to restore species before they reach the brink of extinction, and ensuring healthy future populations, will prevent these species from needing costly "emergency room" measures under the Endangered Species Act.
Why it matters for TU:
Freshwater species, including trout, have been particularly hard-hit in the global decline of wildlife: approximately 40 percent of the nation's freshwater fish species are now rare or imperiled.
RAWA would help Trout Unlimited enhance coldwater fisheries through abandoned mine clean-up, reconnection of fragmented watersheds, and treatment of disease and invasive species. As with all Trout Unlimited's conservation work, these efforts would serve to strengthen the outdoor recreation industry and fortify critical water supplies for downstream communities, in addition to enhancing entire aquatic ecosystems.
Eastern Brook Trout in Pennsylvania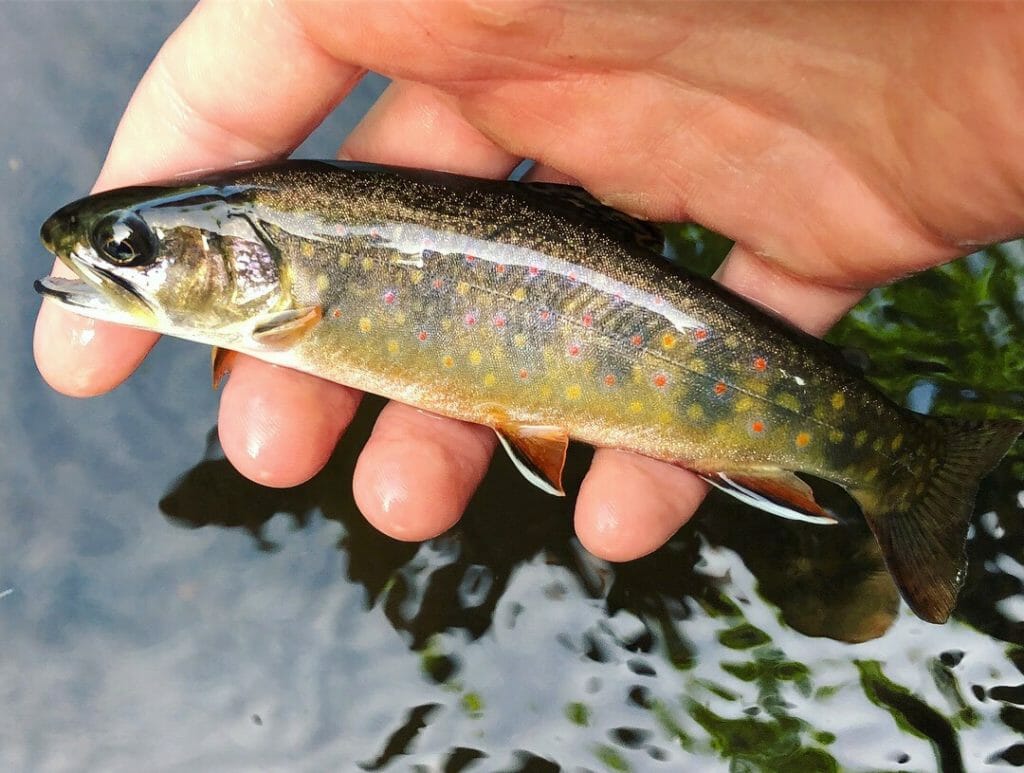 Pennsylvania lists the native Eastern brook trout as a species of "very high concern" in it's Wildlife Action Plan. Facing risks like acid deposition, water quality impairments and habitat connectivity issues, the success of brook trout populations often relies on the action of state agencies and conservation groups like Trout Unlimited to maintain coldwater habitat. A steady source of funding, like the one provided through Recovering America's Wildlife Act, would allow TU and its partners—both in PA and across the nation—to work with landowners, community stakeholders, and state agencies to preserve habitat and improve fishing.
How can you engage?
TAKE ACTION HERE! Urge your member of Congress to sign on as co-sponsor of the Recovering America's Wildlife Act.
---
For more information, please contact Rob Catalanotto, robert.catalanotto@tu.org