When TU's CEO and President Chris Wood testified Tuesday before the House Subcommittee on National Parks, Forests and Public Lands, it marked the third time this year someone from TU has been invited to give testimony to Congress.
Wood's testimony yesterday focused on a subject that has become increasingly important in trout and salmon conservation: roads.
Roads and other human travel infrastructure such as trails—especially those that are poorly maintained or have become decrepit—are a major cause of pollution and other degradation of trout and salmon streams. Much of TU's restoration work involves repairing, replacing and sometimes removing roads and related structures, such as culverts, to reduce or mitigate their impacts on water quality, streamflows, and fish passage.
The scale and significance of road-related impacts on trout and salmon have driven TU to establish signature programs such as the Salmon Superhwy and North Coast Coho Project, which invest much or all of their resources in road repair, improvements and decommissioning.
Wood testified Tuesday on the importance of a federal program called Legacy Roads and Trails (often referred to as LRT) and in support of the Legacy Roads and Trails Act of 2021. The LRT program was established by Congress in 2008 and empowers the U.S. Forest Service to manage, repair and at times retire roads and trails on national forest lands. The Legacy Roads and Trails Act (H.R. 2816), introduced by Rep. Kim Schrier (D-Wash) with her colleagues Reps. Mike Simpson (R-Idaho) and Derek Kilmer (D-Washington) in April, would make this highly successful program permanent.
Chris Wood's testimony during this hearing can be found at 1:46:08 – 1:50:44; 2:16:25 – 2:19:10; and 2:33:42 – 2:35:20.
LRT has been highly effective. Its targeted scope and focus make it popular among conservation groups like Trout Unlimited who work with the Forest Service to conserve, improve and restore habitat and recreation opportunities on our federal public lands.
Yet Congress discontinued the LRT program in 2018, rolling its dedicated funds into the general agency budget—where they were promptly used mostly to pay for fighting wildfires.
"Codifying and funding the Legacy Roads and Trails program will allow the Forest Service to carry out much-needed maintenance [and] rehabilitation of poorly maintained roads…trails, and bridges," Wood said. "Critically, the bill focuses on reconnecting habitat for fish and other aquatic species by removing or replacing unnatural barriers, such as faulty culverts, while prioritizing the protection and restoration of threatened fish and wildlife habitat."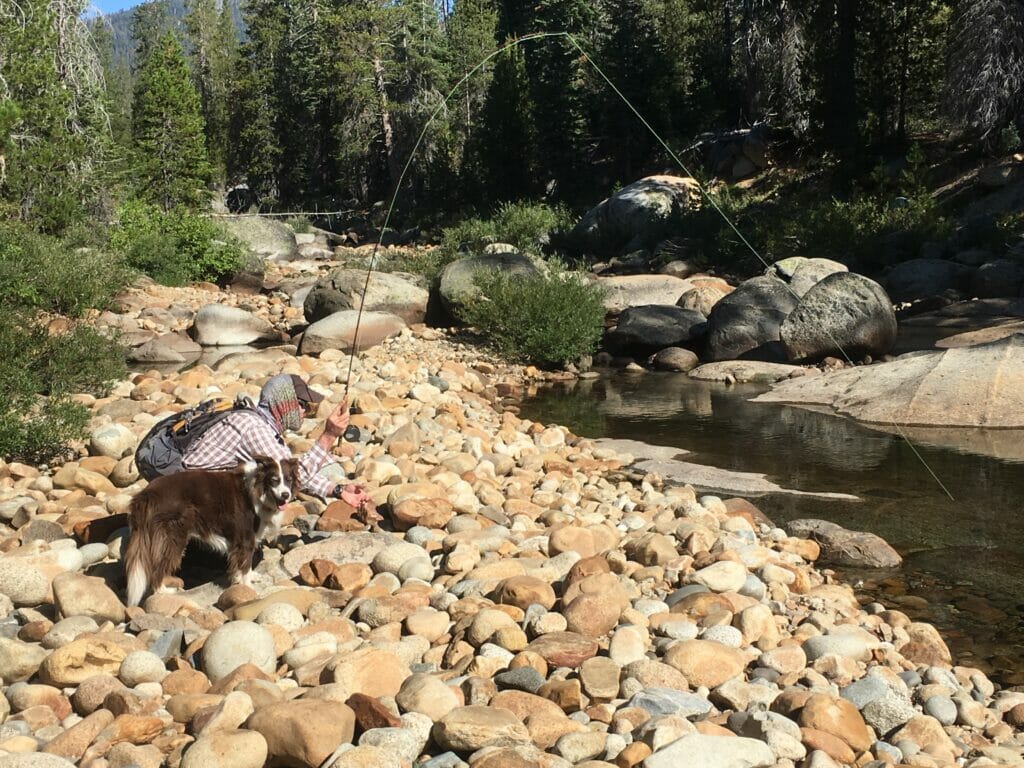 Between 2012 and 2015, TU leveraged some $4.2 million in federal funding through LRT, to deliver more than $15 million worth of on-the-ground coldwater fisheries conservation work. From 2014 to 2017, TU utilized LRT funding in concert with other funding sources to successfully reconnect over 189 miles of streams on national forests by replacing culverts and enhancing aquatic passage.
The need for this kind of legislation has grown more urgent in recent years. National forests contain 60 percent of all blue-ribbon trout streams in the United States. But inadequate funding has led to widespread degradation of the road and trail system on national forests, reducing water quality, visitor access and recreational fishing opportunities.
As of 2020, there were more than 370,000 miles of roads on America's national forests. Across Forest Service holdings, tens of thousands of miles of these roads are now unneeded and unused, bleeding sediment into rivers, creeks and wetlands and endangering fish and other aquatic wildlife. These roads, when combined with wildfire, extreme weather and failed, undersized culverts, pose the risk of full-scale blowouts which worsen flood impacts for downstream communities and escalate repair costs.
Available funding remains the key issue to address the $5.3 billion worth of maintenance backlog on Forest Service lands. As climate change and pandemic-driven increase in visitation to public lands combine to exert even more pressure on our trout and salmon waters, Congress and the administration should prioritize passage of the Legacy Roads and Trails Act, and provide the Forest Service with the funding needed to restore and maintain our watersheds and other vital public land infrastructure.
For a deeper dive into how the LRT program supports coldwater conservation in the Pacific Northwest, go here. To read Chris Wood's full testimony to the House Subcommittee on National Parks, Forests, and Public Lands in support of the Legacy Roads and Trails Act, go here.