By Chris Wood
"Good riddance. Think of all of the money we are saving."
I looked at Max in exasperation. He is one of the most hard-core sportsmen I know. I have hunted for whitetail with him in driving rainstorms in West Virginia, and stalked catfish on the Potomac using hummus-impregnated Clouser-minnows. He is a tremendous conservationist, and every year donates enough money to be a member of Trout Unlimited's Griffith Circle. 
He is also a big believer in small government. Max and I rarely talk politics, and the partial shutdown of the federal government is all about politics.
Sportsmen such as Max should be most outraged by the fact that our natural resource agency partners in the federal government are at home instead of at their desks or in the field. I spent the first 10 years of my career working for the Bureau of Land Management and the Forest Service, and almost every employee I met began their career from the same starting point. They wanted to make the world a better place.
And they do. The shutdown means that we cannot work with Bart Gamett, a Forest Service biologist on Idaho's Yankee Fork, a historically important spawning and rearing tributary of the Salmon River. We worked with Bart and an array of other partners to restore the stream. Juvenile trout and salmon immediately occupied the restored section. A father who was camping with his young son, turned to him and said, "These people are doing this so that when you take your children camping here there will be salmon and steelhead to see."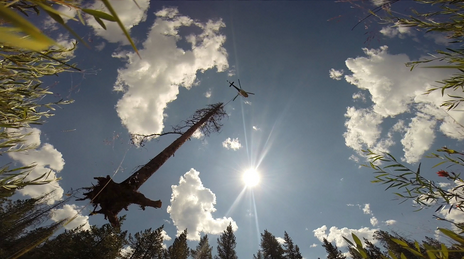 Our partnership with the BLM allowed us to identify Muddy Creek in Wyoming as a potential native fish conservation area. We worked with BLM to eliminate non-native brook trout and helped to restore Colorado River cutthroat trout. That spurred a partnership between the BLM and The Nature Conservancy to restore imperiled flannelmouth sucker, bluehead sucker, and roundtail chub downstream in the warm water reaches. It goes without saying that restoration efforts such as these ease the social and economic disruption to local communities caused by listing fish under the Endangered Species Act.
Without the support of a few U.S. Fish and Wildlife Service employees, few would have guessed that recreational fishing of streams in the so-called Driftless Area of Wisconsin, Minnesota, Iowa and Illinois generates a whopping $1.6 billion in economic returns for the largely rural communities in the area. That fact certainly helped inspire the Natural Resource Conservation Service to invest over $9 million in restoration last year into the Driftless. The shutdown could slow our ability to work with NRCS employees such as Chad Dewrye to bring more landowners into the restoration program.
Sportsmen and women cannot spend their money in local communities if they cannot access the places they love to hunt and fish. Consider Fletcher's Cove, a popular concession on the C and O Canal, a national park in Washington, D.C., managed by the Park Service. The combination of high water and the shutdown imperil access to the epic spring shad fishery. The Friends of Fletcher's Cove and local TU Business Partners such as District Angling are taking action to organize volunteers to remove the debris, and re-open the access.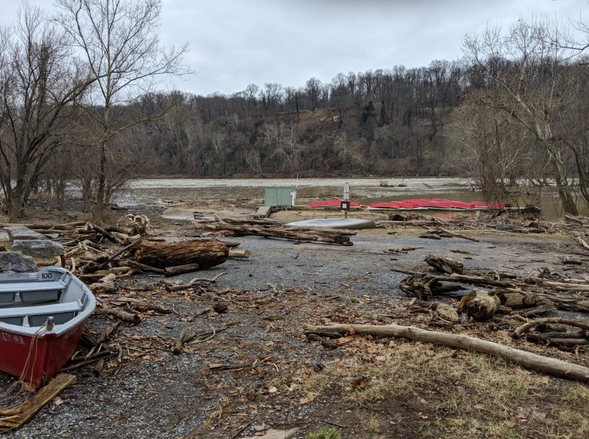 Our partnership with the federal natural resource agencies benefits everyone who loves to fish or cares about clean water. For example, we have about $35 million in active projects with our federal partners. We will leverage that into nearly $200 million in funding to reconnect more than 1,200 miles of river and restore another 600 — but not if the federal government stays closed.
Max won't listen to me when I talk about this stuff. So, when the weather warms, I will take him down to West Virginia, and fish for native brookies on the Monongahela National Forest. I will check in with TU's restoration staff first because I have seen the photos of the 15-inch native brookie they caught this year on one of the more than 30 miles of streams they restored on the "Mon."
In the meantime, the rest of us who love to hunt and fish, should urge the President and the Congress to get our resource professionals back on the job so they can continue their good work of making the world a better place.
Chris Wood is the president and CEO of Trout Unlimited.