Editor's note: TU sent a handful of college students to the Pacific Northwest for this year's TU Costa 5 Rivers Odyssey to study and fish in the Columbia River basin.
With misty morning breaths, the Odyssey crew circled up at the entrance of Black Pine Lake in the mountains of Winthrop, Wash. Already dressed in our waders, for warmth more than anything, we stood with members of the U.S. Forest Service, Methow Beaver Project, Methow Natives and TU Washington Habitat Director Crystal Elliot. Our job for the day, to help construct beaver dam analogs (BDAs) on a creek-meadow area that used to support a large and important beaver dam. 
Before beginning our work, Crystal explained the deep ecological importance of beaver dams in a water basin ecosystem. The goal of BDAs at the core is to store more water higher in the watershed in order to improve late season flows further down in the water basin.
This year's drought makes it even more crucial to have natural reservoirs of water higher in the watershed that act as slow releasing sponges to maintain healthy flow levels throughout the year. Crystal also pointed out that, "in creating beaver dam analogs and mimicking what beavers do in their hydrologic engineering feats, we are backing up water and trying to create habitat for beavers so they can successfully re-establish themselves in the ecosystem."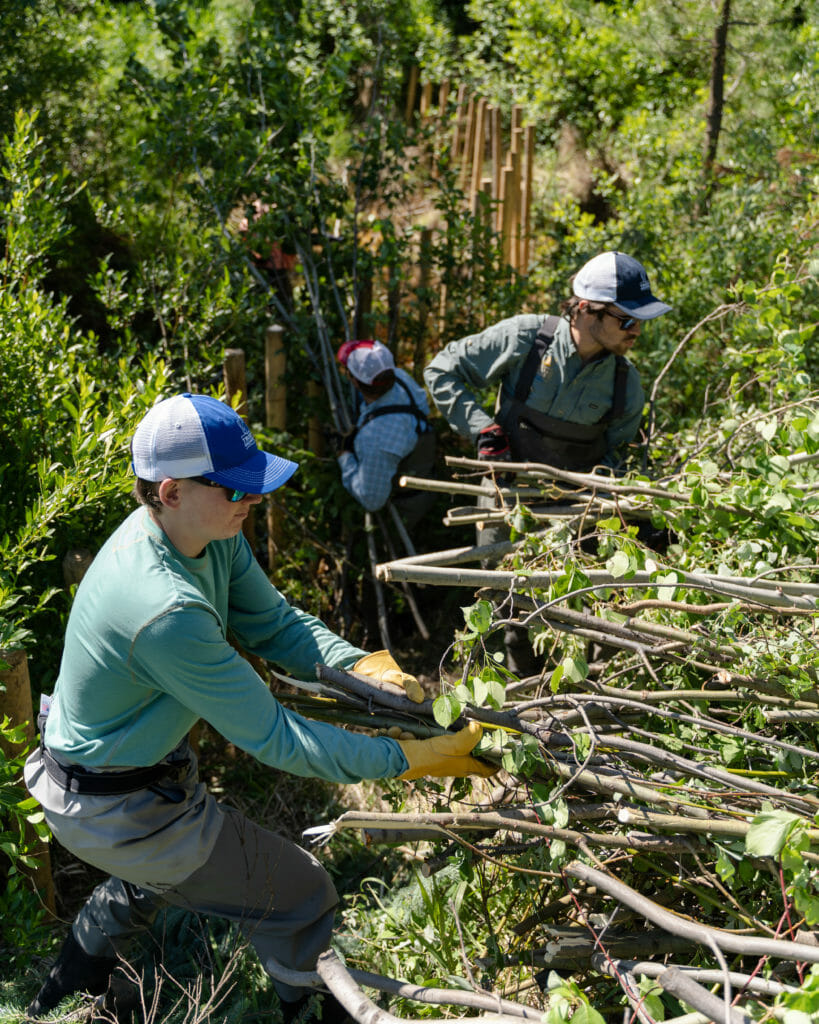 A few days prior to our arrival, the project contractor, Methow Natives, pounded 14-foot-long wooden posts into the prospective spots for the BDAs. Once on site, the Odyssey crew took part in the weaving process of the BDA construction — taking limbs and branches cut from locally sourced trees to create the artificial dam. We were fortunate enough to meet a fellow undergraduate student studying environmental science, Julien Bacon, on the project where he gave us his personal experience.
"It's crazy to see how quickly we have been able to make a positive impact on the areas we have installed BDAs," he said. 
After a few hours of hard work, some muddy shirts and a few scrapes, we managed to thread an entire BDA together. The results were almost instantaneous. Water was already ponding up.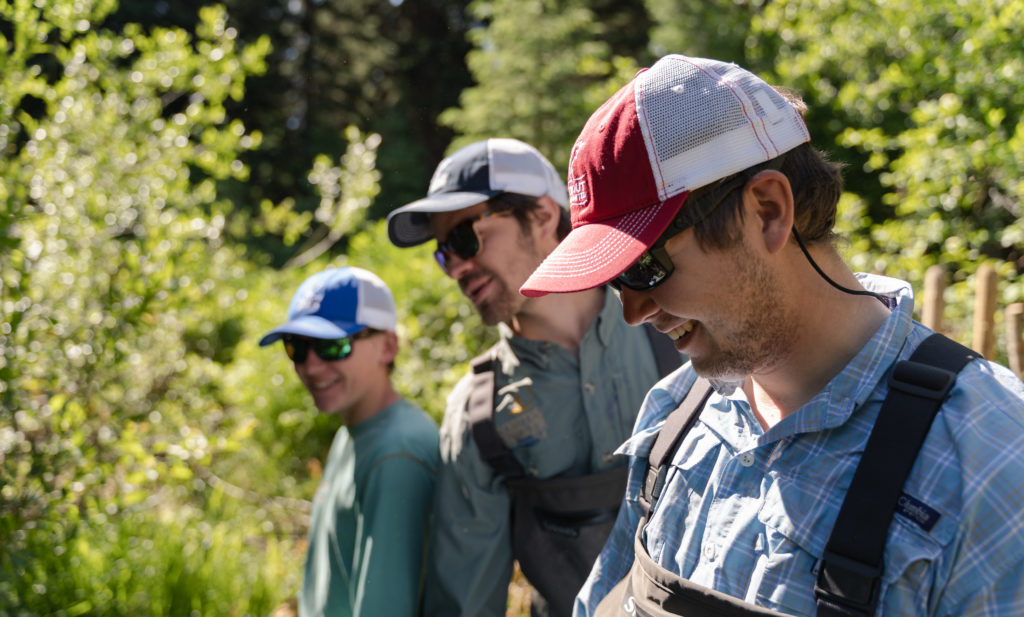 The importance of projects like BDAs should not go unseen. While BDAs provide crucial water basin wide benefits, Crystal pointed out that beavers and our native fish evolved together.
"It's not a coincidence that we have a decimated population of beaver across the West… and the same population status for salmon and steelhead. These species co-evolved and having beaver on the landscape created habitat for salmon and steelhead that, in many cases, is no longer there."
By doing this work – creating BDAs and relocating beavers – we are trying to bring that hydrological function back to the water basin.