Celebrate Arbor Day and support Natural Climate Solutions
Way back in 1872, in what was still recognized as the Nebraska Territory, a group of people decided to organize a day of mass tree plantings. Chances are none of them could have realized the much broader significance of this meaningful act and what is has become.
At the time, these pioneers were motivated by the need to create wind blocks, shade, and fuel – and perhaps a simple nostalgia for their homeland trees in this unfamiliar, wide-open landscape. But motivated they were, as they planted more than 1 million trees in one day.
So successful was that effort the day was codified more broadly over the next several years and is now celebrated in all 50 states – usually on the last Friday of April – as Arbor Day.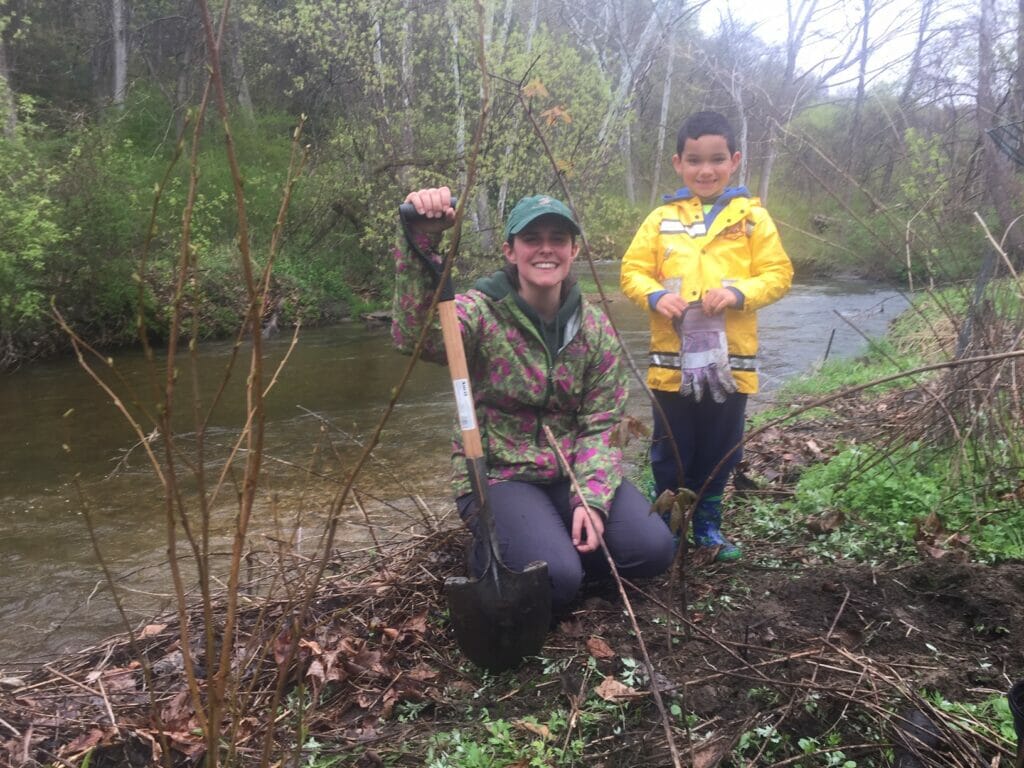 Today, given the pace and impacts of climate change, there is a true sense of urgency to plant trees as an effective way to sequester carbon, the process by which atmospheric carbon dioxide (CO2) is taken up by trees and other plants through photosynthesis and stored as carbon in biomass and soil. This will be a productive component of our national strategy to reduce carbon emissions: Currently, the 1.4 trillion trees in the United States are already estimated to offset 11-12 percent of our greenhouse gas contribution, and "natural climate solutions" like protecting and restoring functional ecosystems have the predicted ability to meet up to one third of the world's emission reduction needs and goals by 2030.
Trout Unlimited is uniquely poised to make this effort even more effective than these estimates often convey, because recent science shows that riparian forests, our bailiwick, are particularly efficient – and underappreciated – powerhouses of carbon storage.
Riparian forests are unusually good at sucking down carbon due to their fast growth in moist, rich, soils; they store carbon not only in the above ground vegetation but can more than triple the carbon in the soil. Their restoration also has the broader conservation value of providing flood control, water and air filtration, fish and wildlife habitat and reduced stream temperatures.
We know this, of course, as it is these latter benefits that have traditionally been the focus of restoration efforts, largely targeted toward improving water quality and fish habitat. What we haven't quantified and publicized, however, is the accompanying benefit we are providing for carbon sequestration.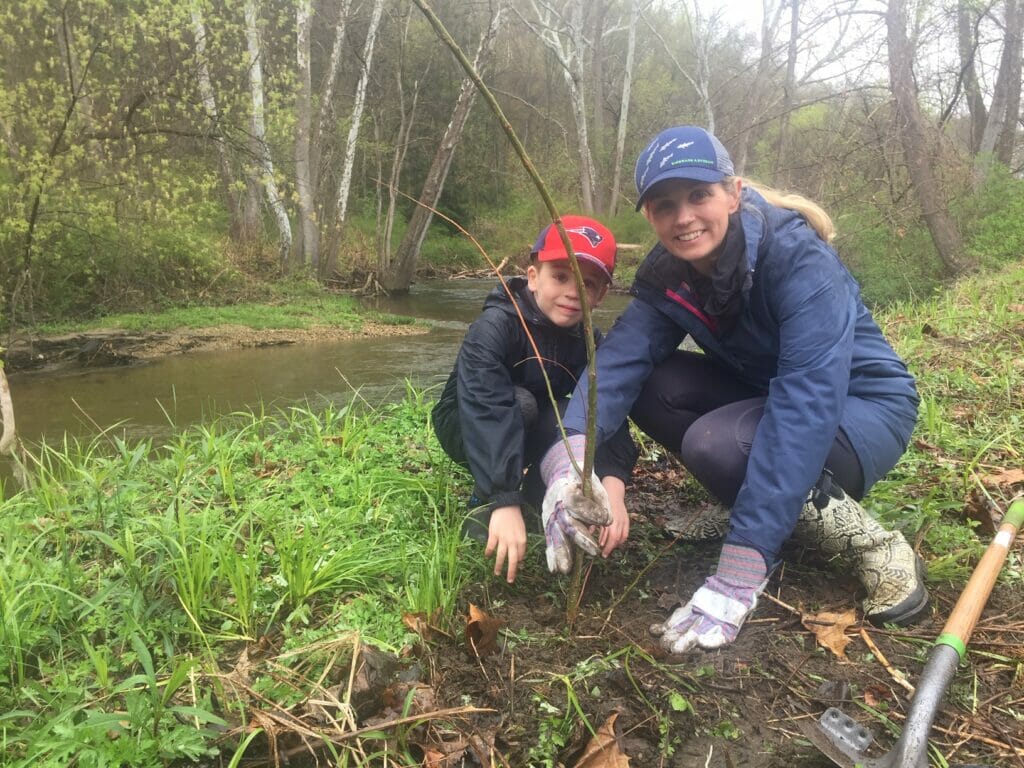 With generous funding from TU's Coldwater Conservation Fund, however, we are working to change that.
Recently we launched a pilot survey for chapters in Connecticut, Long Island, and parts of New York to detail their tree planting efforts over the last 18 months. Today, Arbor Day, we will pull the information from this survey and work with collaborating researchers from the U.S. Forest Service's Forest Inventory and Analysis (FIA) program to quantify the sequestration footprint of these efforts. The FIA program analyzes 131,000 study plots across the country to quantify carbon sequestration in our national forests and report progress toward our commitment to the United Nations Framework Convention on Climate Change, and they can help us estimate our sequestration success and he broader benefits of this restoration work.
Each year Trout Unlimited staff and volunteers plant tens of thousands of trees. For example, in Michigan chapters planted 16,000 trees over the course of three weeks, Montana TU planted 18,000 trees in one project and, through our national Embrace A Stream grant program, we have helped chapters plant more than 22,685 trees in just the past five years.
We have a tremendous opportunity in front of us to quantify the benefits of this work and expand our communications and outreach to promote the "Natural Climate Solutions" component of our riparian plantings. We envision this outreach which will attract new, more diverse members and help inspire us all to do more plantings – on Arbor Day and beyond.
Helen Neville is the senior scientist for Trout Unlimited. She lives in Boise, Idaho, with her husband and two daughters.