I love saying thank you.
It is an odd thing to say but I do—I love sharing a genuine thank you. I truly enjoy sharing sincere appreciation. Not only do I usually see a smile appear but I, too, get inspired to continue my efforts. It is important to recognize the power of appreciation.
Each year we are in awe of the 750,000-plus hours of volunteer time donated by dedicated TU members to bring the coldwater conservation mission to life. We can never say "thank you" enough as we work together to conserve, restore and protect our trout and salmon. National Volunteer Week gives us, and your chapter or council, a great opportunity to pause and celebrate the impact of volunteers and the power change makers like you bring to our collective efforts.
National Volunteer Week, usually the third week in April, was first established in the United States in 1974 by presidential proclamation. Each year a new proclamation is made as an opportunity to recognize and thank volunteers who lend their time, talents and voice to causes they care about.
National Volunteer Week is a formal opportunity to say thank you for all of the thankless work!
We all know that it is important to show appreciation—it's polite, it recognizes people's contribution, it elevates people to become leaders, it is inspiring. But are we effectively giving thanks?
There are many ways your chapter or council can show meaningful appreciation. Consider nominating specific volunteers for awards at the national (TU annual awards, Presidential Service Award, The Daily Point of Life award), state and local level. The simple act of nominating someone can be very meaningful. Your chapter or council may even decide to create your own award to honor especially active individuals during Make a Difference Day, chapter banquets or an upcoming National Volunteer Week event.
Are you looking to update your appreciation plan with ideas outside of once a year events? A handwritten note with a personal message mailed to an active volunteer is an impactful act. A phone call from a board member to share gratitude for recent activity is a stunning way to show appreciation. Some chapters highlight volunteers in their newsletter, on social media or on their webpage. Verbal recognition at a board meeting is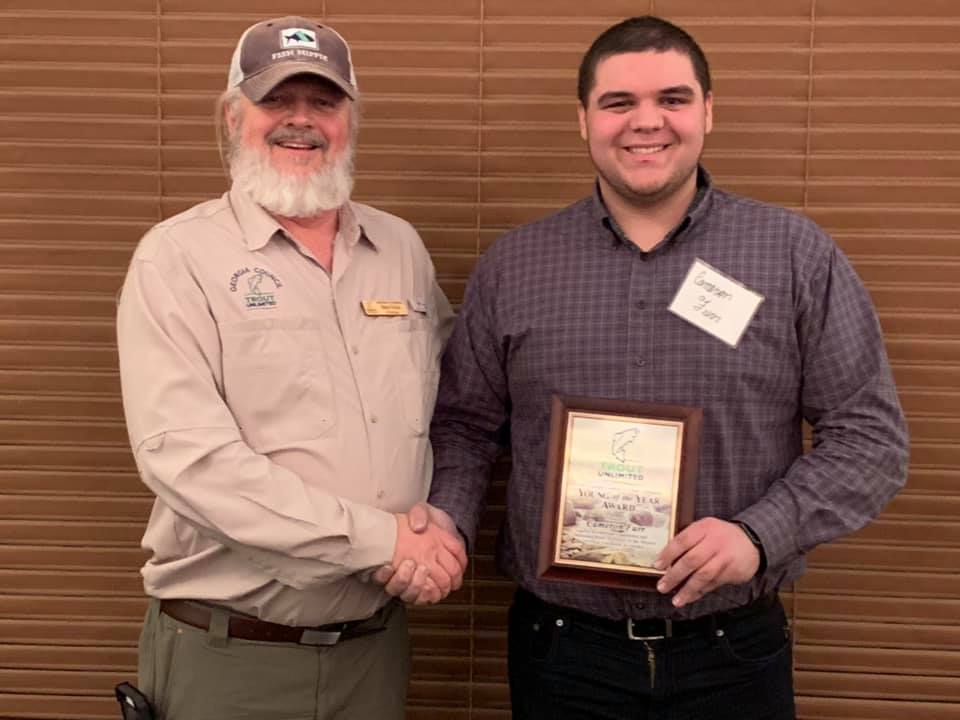 another effective option. Sharing event success and highlighting volunteer support in a local newspaper (Letter to the Editor) is a great way to publicly recognize volunteers while inspiring others to find ways to act and create change in their community.
As we revel in National Volunteer Week, take some time to review your current appreciation plan. Does it build leaders and bolster your efforts? Is it celebrating your volunteers appropriately? Is there room to grow?  Is it time to draft a plan?  Share your ideas in the TU Leaders Forum here.
If you are interested in learning more about how to show appreciation to your volunteers, please contact Lisa Beranek, Leadership Development Manager, at Lisa.Beranek@tu.org.