Nov. 12, 2019, will go down as a historic day for coldwater conservation in South Carolina.
After a monumental effort by the Mountain Bridge, Saluda River and Chattooga River Chapters, a brand-new South Carolina Trout Unlimited license plate was unveiled. Designed by homegrown artist, Jay Talbot of Columbia, S.C., the tag features a striking native Southern Appalachian brook trout in all its colored-up glory.
New funding for conservation
Getting this beautiful plate is not just a way for South Carolina anglers to display their TU pride. Each purchase contributes directly to the conservation efforts of SCTU, a council and three chapters that are, as TU President and CEO Chris Wood stated at a Summer 2019 meeting, "punching above their weight class."
Their impressive track-record of protecting and restoring  the state's precious coldwater resources includes multiple marquee projects. This includes designating more than 2 miles of the lower Saluda River as catch-and-release only and removing a failing earthen dam from the headwaters of one of the state's most crucial sources of cold water, Matthews Creek. SCTU also assisted the state in restoring miles of native brook trout habitat. With this intervention, a stream once considered lost to logging impacts is now thriving.
On the importance of today, SCTU Vice Chair and President of the Mountain Bridge Chapter Greg Placone, commented: "Native brook trout are finally getting the exposure they deserve. When you see these amazing tags on cars around the state, that means that our grassroots conservationists will have access to the funds necessary to preserve, protect and enhance critical coldwater resources in South Carolina for years to come."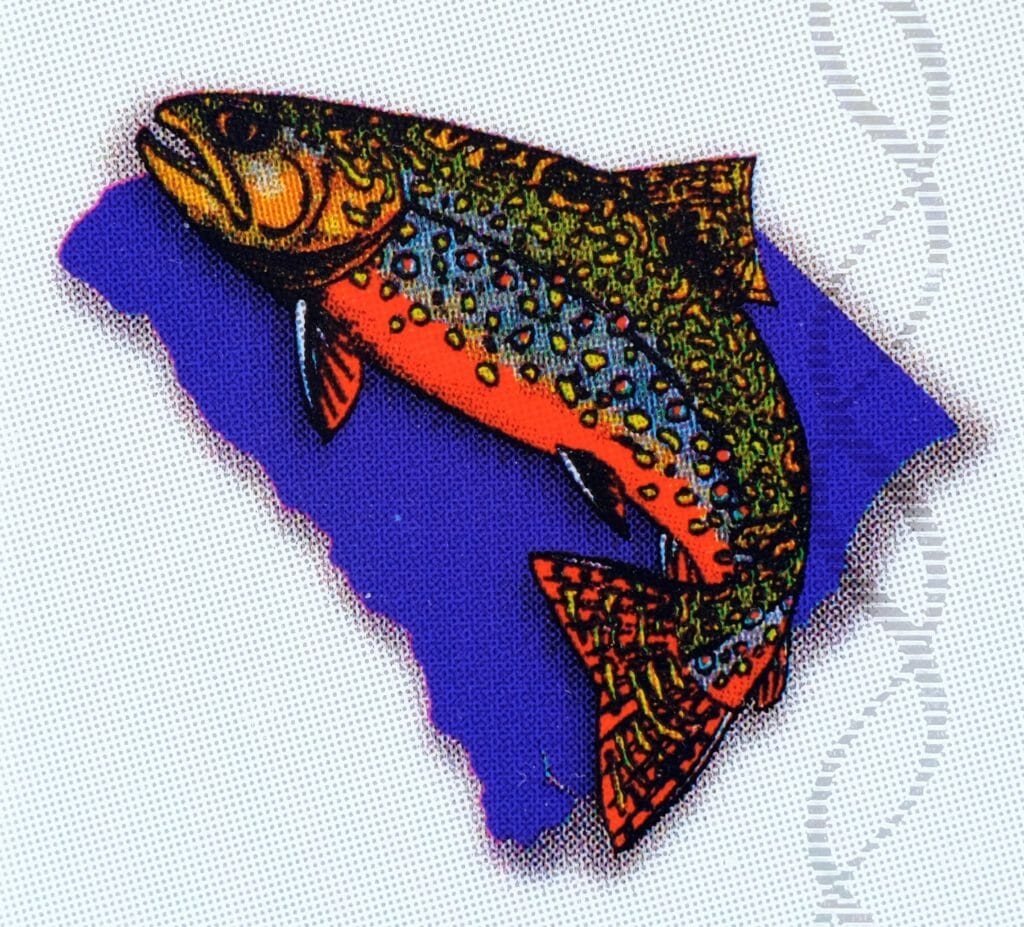 Getting your SCTU plate
South Carolina residents can get their tag through the South Carolina DMV website. After accessing the site, scroll through the gallery to find the TU plate. Then, go through the prompts to buy your tag. Each tag is only $70, renewable every two years.
If you really want to make history, you can be SCTU Number 1. The TU00001 tag will be available through an online auction on RallyUp. The bidding will start on Dec. 1 and conclude on Dec. 15.
Additionally, tags TU00004 through TU00009 will be available through the same online auction site after the bidding on the initial plate concludes. TU00010 through TU00099 are reserved and require an additional minimum donation of $100 to SCTU, plus the $70 cost of the tag. These are available on a first-come, first-served basis. E-mail Greg Allison at sctuplate@gmail.com to check on availability and get details on how to submit your donation.
For more information, please visit the Mountain Bridge, Saluda River or Chattooga River website. Now hit the road and get your get a plate today.