U.S. Army Corps denies permit to construct massive open-pit mine in the headwaters of Bristol Bay
Today, the U.S. Army Corps of Engineers denied the key permit for the proposed Pebble Mine and announced that it found the proposed Pebble mine would cause significant degradation to the Bristol Bay region.
That's right. After nearly two decades of fighting this mine, we're so very pleased to report that Pebble is stopped in its tracks. Finally.
The Corps' denial of the permit for the Pebble Mine is a victory for common sense. Bristol Bay is the wrong place for industrial-scale mining, and we look forward to working with the people of the Bristol Bay region, Alaska's Congressional delegation, the state and other partners to permanently protect Bristol Bay and its world-class fisheries.

Chris Wood, president and CEO of Trout Unlimited
Read Trout Unlimited's full press release here.
With our celebration comes immense gratitude for you — your voices, your persistence, your generosity and your time. Showing up to testify, writing comments, calling elected officials, repping endless "No Pebble Mine" stickers — it all helped us get here.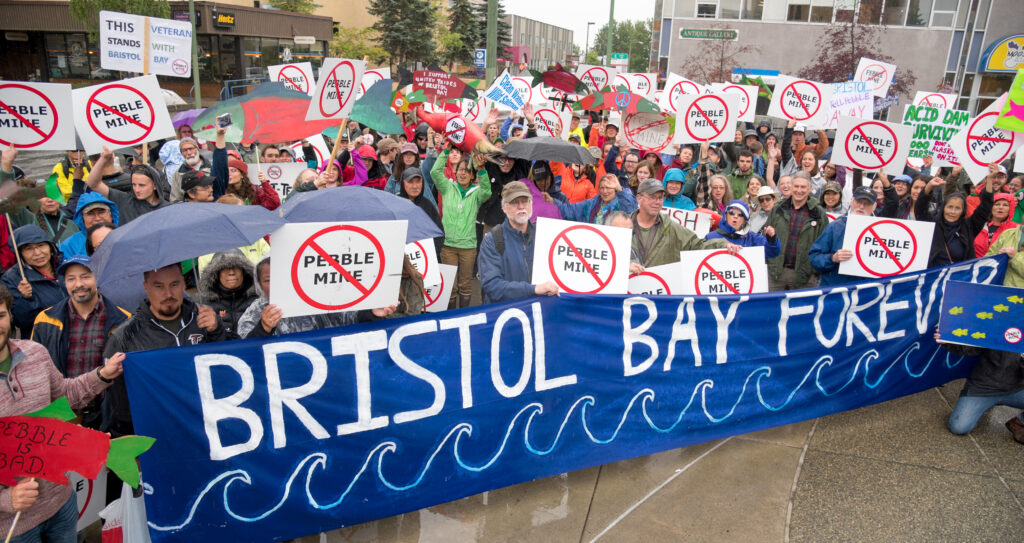 Today's announcement is supported by the majority of Alaskans and 80 percent of the Bristol Bay region's residents who have opposed the project for nearly two decades. In various comment periods in the effort to permit Pebble, over 3 million Americans have weighed in with the same message: Pebble will threaten American jobs, American fisheries and one of the world's most unique and cherished regions. It is the wrong mine for Bristol Bay.
For the better part of two decades, Trout Unlimited brought our organizing tools, science-backed policy expertise, nationwide network and legal proficiency to this effort. From Day One, we stood behind businesses who would be most impacted and the Yup'ik, Dena'ina, and Alutiiq peoples who have taken care of the region for eons.
Thank you to each and every supporter who signed petitions, wrote letters, made calls and donated to ensure that our voices for Bristol Bay were heard loud and clear. You are the people who made a difference in this permit outcome.
Today, the coalition of people working to fight Pebble — tribes, hunters and anglers, commercial fishermen, and many others — are celebrating.
But we know our work isn't done.
Our initial commitment to Bristol Bay was to stop the proposed Pebble Mine. With today's permit denial, we've done that. But our other commitment to the fish, people and fish-based resources of the region looks to the future. Today, we recommit to getting up-front, community supported, permanent protection for the Bristol Bay region so that Pebble (or any other mining company with its eye on Bristol Bay) does not have the opportunity to threaten Bristol Bay again.
We need you to stay in this with us — the fight isn't over. Today, we celebrate. Next week, we come back ready to make sure that the people and fish of Bristol Bay never have to worry about their homes turning into an industrial mining district again. We hope you will join us pursuing long-term protection for Bristol Bay.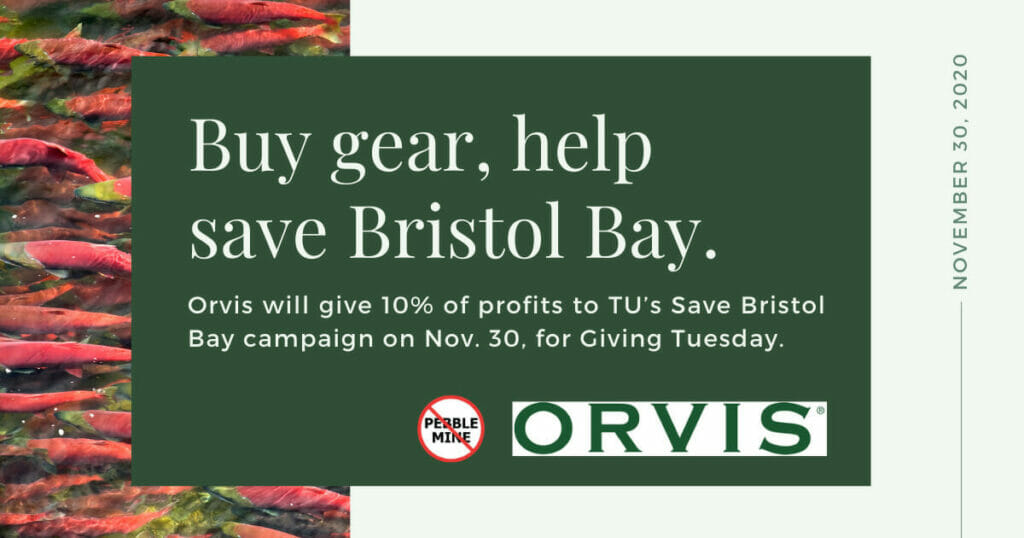 One fun way to help: The Orvis Company has been a crucial supporter of Trout Unlimited's work in Bristol Bay and their generosity continues. On Tuesday, Orvis has pledged to give 10 percent of profits to TU's Save Bristol Bay campaign as part of Giving Tuesday. Shopping with Orvis on Tuesday, Nov. 30, will ensure that we have the tools to fight for the long-term protections that Bristol Bay deserves.