By Tess Scanlon
While Americans are home and restless for adventure, fish are still following their annual routines.
Ever year at this time in Montana, when the rivers swell from snow melt and the water temperatures reach 42-50 degrees, rainbow and cutthroat trout embark on rigorous spring migrations to spawning grounds.
Inland trout species will swim 50, 60 and sometimes more than 100 miles into natal streams to reproduce. On the journey, each fish must try to find food and evade predators. It is a risky, exhaustive saga, and more than a few will not survive.
The Panek family from the Puget Sound area of Washington state spends many hours in Montana each summer and have developed a bond with the mountains, rivers and even the fish. An ongoing effort to study the migrations of fish is helping the Paneks continue to stay connected with the fish — even while sequestered at home and more than 500 miles away.
Trout Unlimited and the Montana Department of Fish, Wildlife and Parks are studying rainbow and cutthroat trout migrations via two different tracking methods in the Clark Fork River basin of western Montana.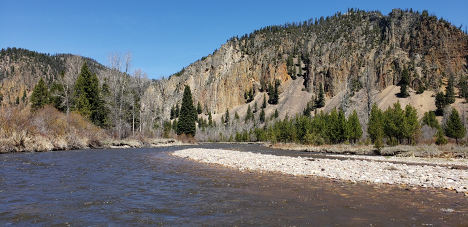 In both studies, fish are tagged and tracked by biologists and anglers, and Trout Unlimited's online mapping gives you a chance to participate. You can track some of these fish, and even sponsor and name a fish as part of the Race Up Rock Creek program.
The Paneks heard about Race Up Rock Creek last summer and thought it was a fun idea. Their first sponsored fish, named Bozo, was bought as a 65th birthday present for the family patriarch, Tim Panek.
"I thought it was one of the coolest things ever," Tim said. "We were notified a few weeks ago that the 2020 Race Up Rock Creek was on and began following Bozo. He currently appears to be sheltering in place along with the rest of us."
Tim and his wife, Deary, realized tracking Bozo was not only fun and a great way to stay connected to Montana, but also a great distraction from quarantine life.
"With our family scattered around Puget Sound sitting at home on corona standby, the Race Up Rock Creek is the perfect diversion to bring us together to live a summer that may not come and when it does, another special treat to be able to chase ourselves with a fly," Tim said.
So Tim and Deary decided to sponsor 18 more fish for family members for the Race Up Rock Creek.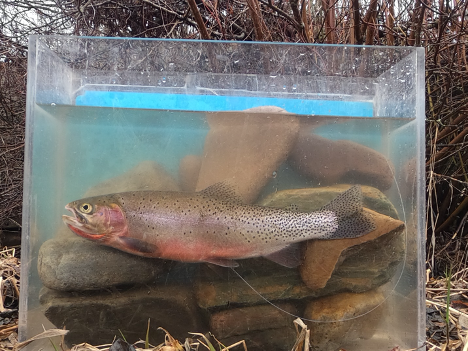 For $25 participants can sponsor and name a tagged fish in the program. A $200 donation will get you a 2-hour tour on Rock Creek with a biologist to try to find your fish. There are 60 tagged fish for the 2020 run and 36 already have sponsors.
"Supporting the research and projects that TU is doing was an easy choice," Tim said. "Knowing the travels and travails of these wild fish and protecting their habitat will not only enhance fishery, but more importantly, enhance Rock Creek for all the inhabitants and visitors to the valley including our family and friends."
The research to understand migratory corridors and spawning locations of trout helps us protect connectivity and healthy habitat that the fish need to thrive.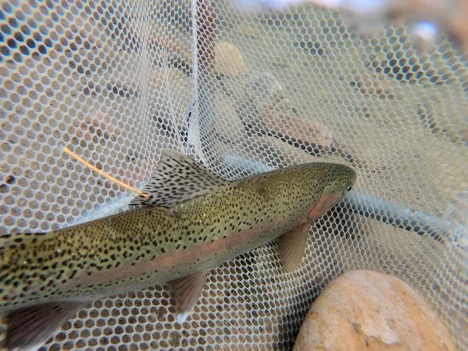 A new program this year is called the Missoula Trout Tag Study. Approximately 700 trout will be tagged by Montana Fish Widlife and Parks staffers at the mouths of Rattlesnake, Marshall, Deer, Johnson and Twin creeks. Each tributary population will have a different colored tag.
After spawning, the fish will migrate to summer feeding habitat in larger rivers. Anglers who catch a tagged fish are asked to record the tag color, tag number and location and then release the fish with the tag still in place.
Anglers can report the fish by calling 406-542-5520 of visiting Montana TU's page and clicking "report."
If you are angling in Montana and catch a tagged trout, you can help by reporting its location on our map. If you are not in Montana, you might consider "sponsoring" and naming one of the tagged fish in "The Race Up Rock Creek" and watch its migration on our map.
The race is on!
Tess Scanlon is the Rock Creek Project Manager for Trout Unlimited's Western Water and Habitat Program. She is based in Missoula, Montana, and plans to name her sponsored trout Gropper.