On the north coast of Oregon, six major river systems spanning 940 square miles that drain into Tillamook and Nestucca bays provide a historic opportunity for science, collaboration between landowners, resource agencies and other stakeholders, and joint efforts of volunteers and professionals to come together to reconnect productive habitat for six species of anadromous (ocean-going) fish.
The Salmon Superhighway is the groundbreaking program created to achieve this goal. Trout Unlimited is a founding partner in this major, cooperative campaign — and TU's Salmon Superhighway Coordinator, Sarah Zwissler, plays a key role in supporting it.
Another of the Salmon Superhighway's core partners, the U.S. Fish and Wildlife Service, recently published a feature article on the Salmon Superhighway in the Fall 2019 edition of its online magazine, Fish and Wildlife News. You can read that article (starts on page 14) here.
The Salmon Superhighway is dedicated to strategically planning and scaling up work to remove or mitigate fish passage barriers in the vital salmon and steelhead waters in this region. Starting in 2006, fisheries scientists and local habitat experts began assessing the entire Nestucca-Tillamook river landscape, which represents some of the richest salmon and steelhead recovery potential anywhere in the Lower 48.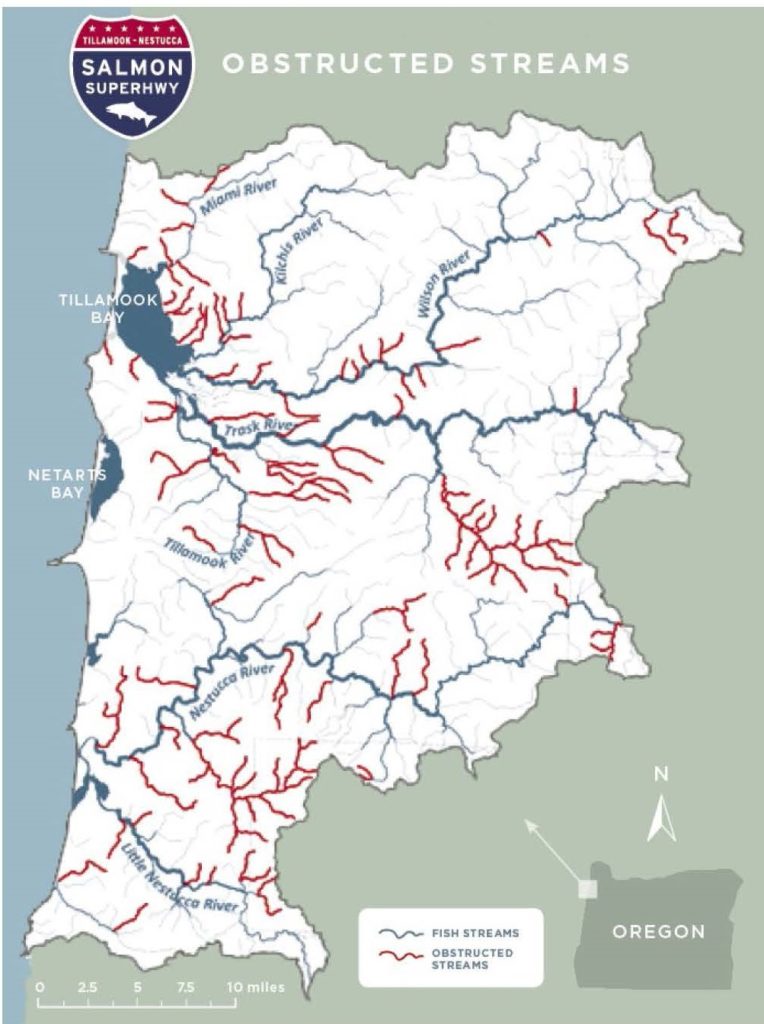 They identified all 260-plus remaining fish passage barriers in the Tillamook-Nestucca system and determined that to fix them all would cost some $140 million and take about 70 years at current spending levels.
However, a detailed cost-benefit analysis revealed a portfolio of projects that achieves absolute maximum habitat bang-for-the buck: 93 projects that will result in access for six species of ocean-going fish to 95 percent of the habitat available that can be done in 10 years at a cost of about $34 million.
That's the Salmon Superhighway in a nutshell.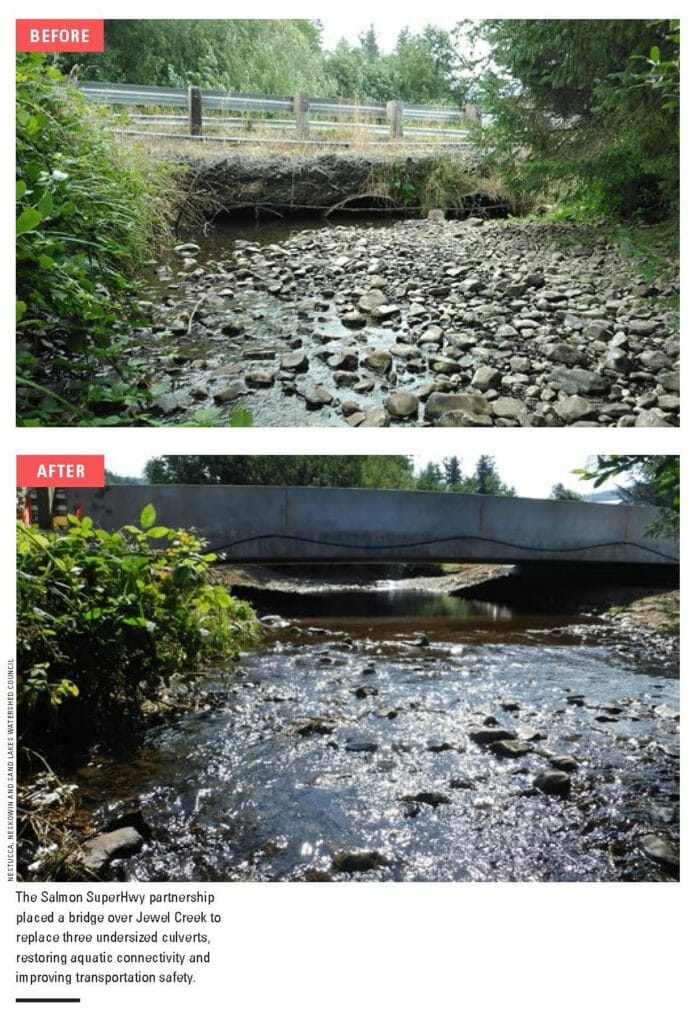 Smart planning and budgeting, sound science, and a dedicated mix of people committed to a cooperative effort to achieve meaningful conservation goals: these are the foundation of the Salmon Superhighway program—and a hallmark of TU's habitat restoration work more broadly.