"Do you need a reminder on how to cast?" Trout Unlimited's Nevada Field Coordinator, Pam Harrington, asked Zoe and I as she handed us each a fly rod.
With smiles to match the cloudless October sky above the vast valley we fished in, we exclaimed "Yes!"
The weaving marshes of Nevada's Ruby Lake National Wildlife Refuge aren't a bad place for a fishing lesson. Here, the crystal-clear water snakes its way down from the Ruby Mountains which, this time of year, are dotted with a mosaic of colorful aspen trees.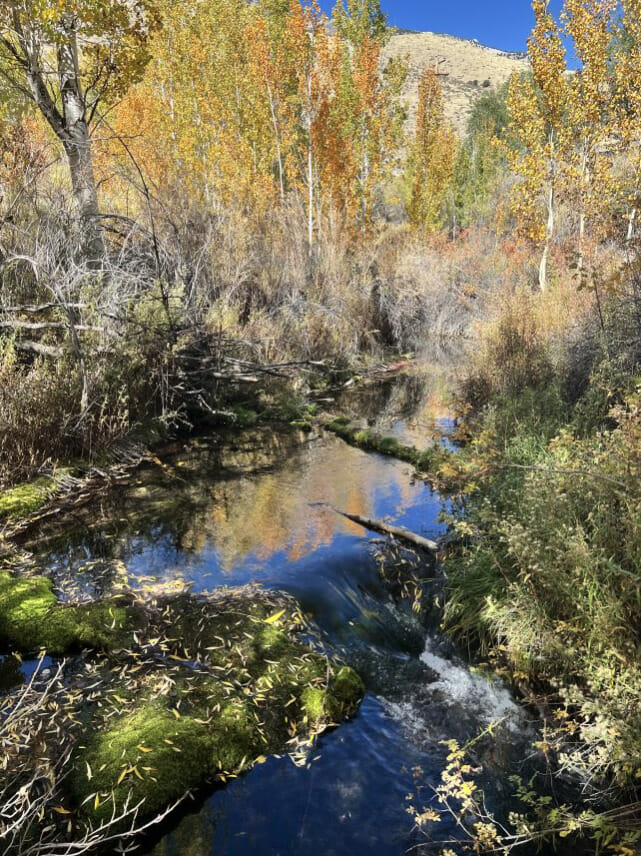 The National Wildlife Refuge is not only a vital stopover on the Pacific Flyway for migratory waterfowl and a haven for various native trout and largemouth bass, but the surrounding federal public lands boast one of the state's largest mule deer populations, as well as thriving populations of bighorn sheep, elk, pronghorn, and mountain goat.
TU is no stranger to this area, which is the ancestral homeland of the Te-Moak Tribe of the Western Shoshone Indians and holds the historic Fort Ruby. The TU community has spent countless hours fishing the Ruby marshes and has dedicated years to protecting the region from oil and gas development via the Ruby Mountains Protection Act.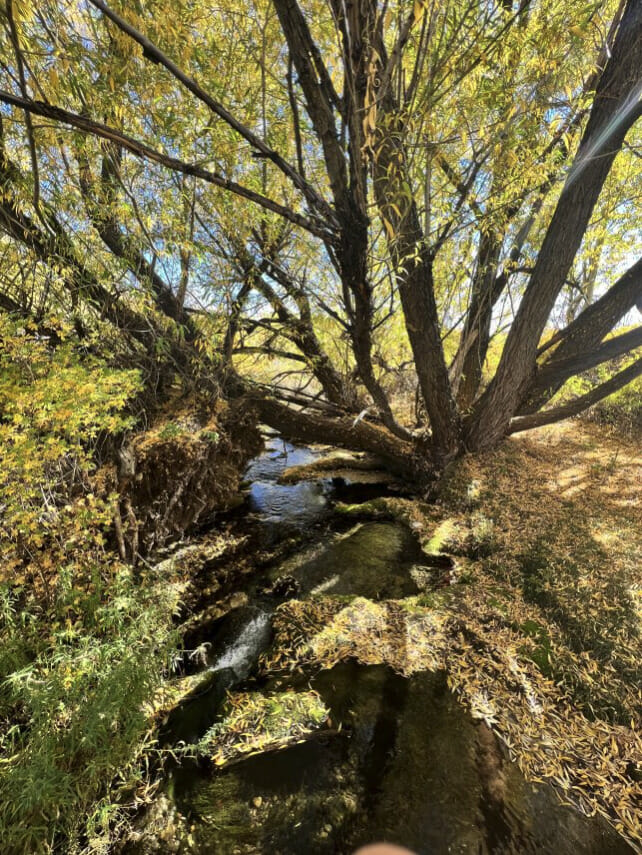 Our trip to this special place taught me three things:
Don't whip the rod. As new anglers, Zoe and I tended to whip the rod through the air, cracking the otherwise serene, rolling plains of the Ruby Mountains. We learned to not spook the fish by casting smoothly. This also enabled us to slip into that meditative state anglers talk about.
The Rubies are beautiful, but fragile. We stayed at a local family's hand-built log hunting. The owner said that this was the lowest the water's been since 2016. In an otherwise dry state, the tiger and cutthroat trout, mule deer, pronghorn, and flocks of ducks serve as a reminder that life depends on this oasis to survive. Only a few years ago, there was an attempt to develop oil and gas right on the edge of this wildlife refuge, putting this carefully balanced landscape at risk.
Anglers all want the same thing. No, I don't just mean to catch the fish of a lifetime so we can brag to our friends for years to come (though that is also a goal). Anglers want to protect and enhance these special lands and waters so that we can keep making these memories and give our kids the chance to do the same. We don't want more "back in my day" stories. Rather, we want "better than ever" experiences.
While I didn't catch any fish in the Rubies, I am hooked. Now I have the perfect excuse to come back in the spring, when water levels are higher, and even more motivation to protect this incredible landscape. 
Tell Congress to increase funding for the National Wildlife Refuge System.