Trout Unlimited is applauding an ambitious New York stream restoration initiative included in a $3 billion proposal announced by Gov. Andrew Cuomo this week.
The "Restore Mother Nature Bond Act" was highlighted in Cuomo's 2020 State of the State address. It would fund projects that improve critical fish and wildlife habitat and reduce flood risks across New York by reconnecting streams, removing obsolete dams, retrofitting road-stream crossings, restoring wetlands and natural floodplains, conserving forests and open space, reducing stormwater runoff, and upgrading fish hatcheries.  
"It is our responsibility to leave our planet cleaner and greener and more sustainable for future generations," Cuomo said in his address. "We must, we can, we will, and we will start this year."
If state lawmakers approve the "Restore Mother Nature Bond Act" this year, the borrowing plan would go to voters in November.
"Trout Unlimited is grateful for Gov. Cuomo's commitment to conserving and restoring the health of New York's streams and rivers," TU's Vice President for Eastern Conservation Keith Curley said. "New York's trout fisheries are an important part of the rural economy, generating $42 billion in consumer spending and supporting 313,000 direct jobs. Furthermore, clean water and healthy streams are vital to downstream communities. At a time when New York's waters face myriad challenges, these investments in our watersheds are vital."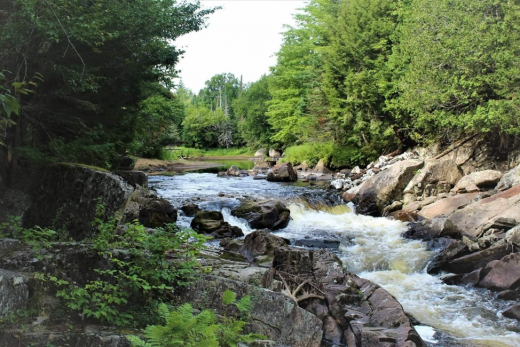 A major focus of TU's efforts in New York is reconnecting wild and native trout habitat, and we do that by working with local communities, counties, the state, and our watershed partners to address obsolete dams and culverts that fragment streams and degrade water quality.
Culverts can act as miniature dams, and may prevent wild trout populations and other aquatic organisms from reaching healthy spawning habitat or thermal refuge during hot summer months.
At the same time, undersized culverts can amplify local flooding, or even fail catastrophically, causing road closures and public safety risks. Local communities recognize that properly functioning and flood-resilient road stream crossings help prevent damage to infrastructure during high water events.
"We are helping communities to identify and prioritize problem infrastructure, and together we are making progress across the state in removing outdated dams and retrofitting poorly functioning culverts," said Tracy Brown, TU's New York restoration manager.
In New York's Hudson River estuary, TU works with towns such as Chatham, Hillside, Copake, Ancram, and Taghkanic to identify and prioritize culverts in need of replacement. On Upper Delaware River tributaries in the Catskills, TU recently replaced two culverts with a single-span bridge on Horse Brook (top photo), installed a new 24-foot single-span bridge on Dry Brook, and removed a small dam on a Willowemoc tributary.
Upstate, TU's Lake Champlain chapter spearheaded removal of an old quarry dam on the Ausable River and is working with local partners to advocate for the removal of the Imperial Dam on the Saranac River.
As part of the initiative, New York plans to set up a Conservation Corridors Program to "reconnect or replant" 10,000 miles of fragmented and degraded stream habitat, restore floodplains, upgrade or remove obsolete dams, and fund "nature-based solutions to reduce flooding."
David Kinney is Trout Unlimited's eastern policy director.