Stream the film for free online
It's hard to believe that it has been twelve years since Trout Unlimited teamed up with Colorado filmmakers Travis Rummel and Ben Knight of Felt Soul Media to produce the feature film Red Gold. Released in 2008, Red Gold tells the story of Alaskans in Bristol Bay, and how the proposed Pebble mine would impact their cultures, families, economies, and ways of life.
In light of the current status of our national and global community, Felt Soul Media has kindly made Red Gold available to stream for free online. Watch the film here.
The film crew of three spent 10 weeks in the field during the summer of 2007, gathering footage for film and interviewing people for and against the mine. Twelve years later, the people of the region remain committed to protecting the Bristol Bay fishery, but in 2020, Pebble has risen to be an eminent threat.
After you watch Red Gold, check out our resource below for getting up to speed on where the proposal sits today.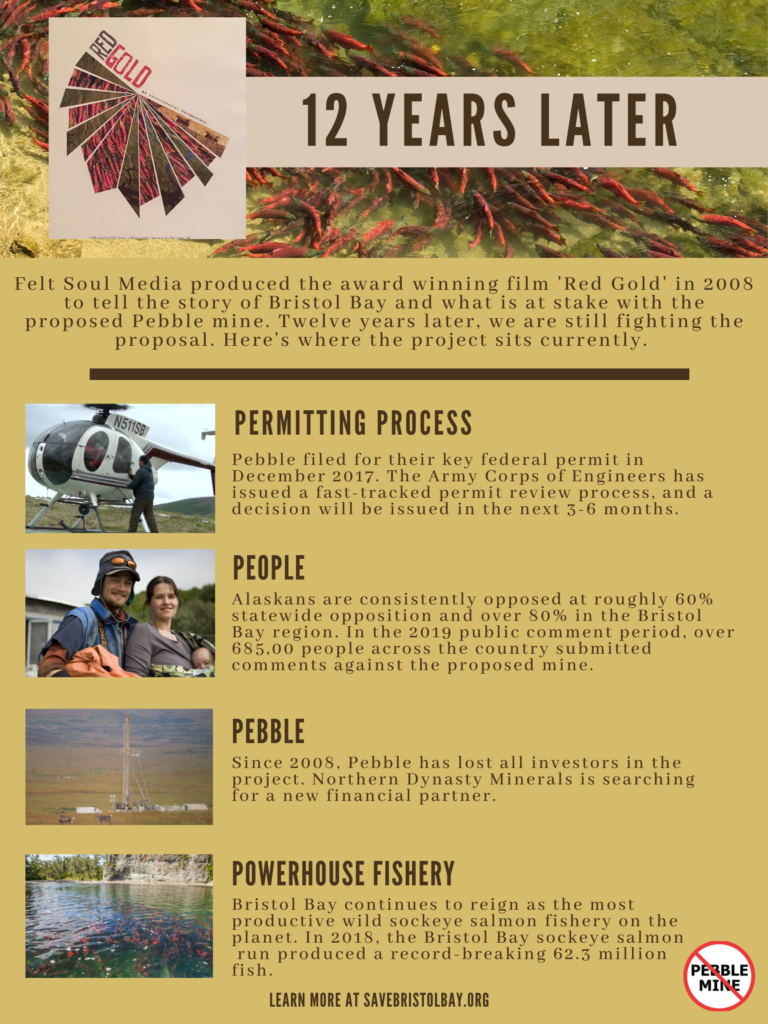 Trout Unlimited is proud to be a historical leader in the efforts to stop the proposed Pebble mine from ruining this world class fishery. Join us in taking action as we call on President Trump to deny Pebble their key federal permit this fall. Sign the petition today.