By Chris Wood
Walt shook his head. "It's up to you man, but I wouldn't use a streamer. There's a ton of wood and other snags in the river through the park. But it's your call."
At the put-in, another guide commented, "I had two really good streamer fishermen hit the same stretch yesterday, and they caught two fish between them."
My streamer was tied by Guido Rahr, an excellent angler and the head of the Wild Salmon Center in Portland. They were heavily weighted with a marabou tail and muted colors. Guido made streamers for the rest of our team on the One Fly, too, including Dan Plummer, Krystyna Wolniakowski, and Michael Sutton.
The One Fly is a two-day tournament based in Jackson Hole, Wyo., with more than 40 teams from all over the world competing for the title. Its name betrays its meaning. You pick a fly in the morning, and then fish it all day. If you break it off, you are done. If you do not lose it, you get additional points. Since its inception, the One Fly Foundation has provided more than $2 million to conservation projects designed to help protect and restore the Snake and the headwaters of the Yellowstone region's rivers.
What makes our team—the FUDR Avengers (Friends of the Upper Delaware River)—so cool is that all of us are involved in conservation. Dan founded FUDR and is a Trout Unlimited board member. Michael Sutton is a long-time conservation leader, having worked with a variety of non-profits and foundations. Krystyna worked for our great partner, the National Fish and Wildlife Foundation, for many years, and now leads the Columbia Gorge Commission.
I was in a similar situation last year. I had a pretty good day the first day with a streamer, and then let the guide talk me out of using it again on Day 2. I have never in my life had a bad day of fishing, but on that day, the catching wasn't very good, and I was the anchor-weight for our team.
I always listen to my guide. This time, I decided to follow my instincts and stick with the streamer. It was the right call.
The fishing was slow, but enough big fish were tempted by the chunky streamer that they ate. With 90 minutes left in the tournament, I landed a burley 18-inch fish. With an hour left, we saw a big yellow flash spring at my bug as we drifted past. Walt beached the drift-boat, and we went back for him, and landed a nice 17-inch cutthroat.
In the meantime, Dan crushed it—catching enough fish to end-up as the fourth-highest scorer in the tournament. Mike and Guido also fished very well, and scored high. At the awards dinner, we were crushed when they announced that we didn't finish in second or third. Dan leaned over and said to me, "Whatever. I bet we did better than our No. 6 finish last year."
The Snake system supports the finest native trout fishery in the lower 48. The One Fly Foundation has been an important source of support for TU's Headwaters of the Snake Home River Initiative, and its support will ensure the fishery remains phenomenal despite increases in flood, fire and drought.
And, Dan was right. We did finish better than last year. We won.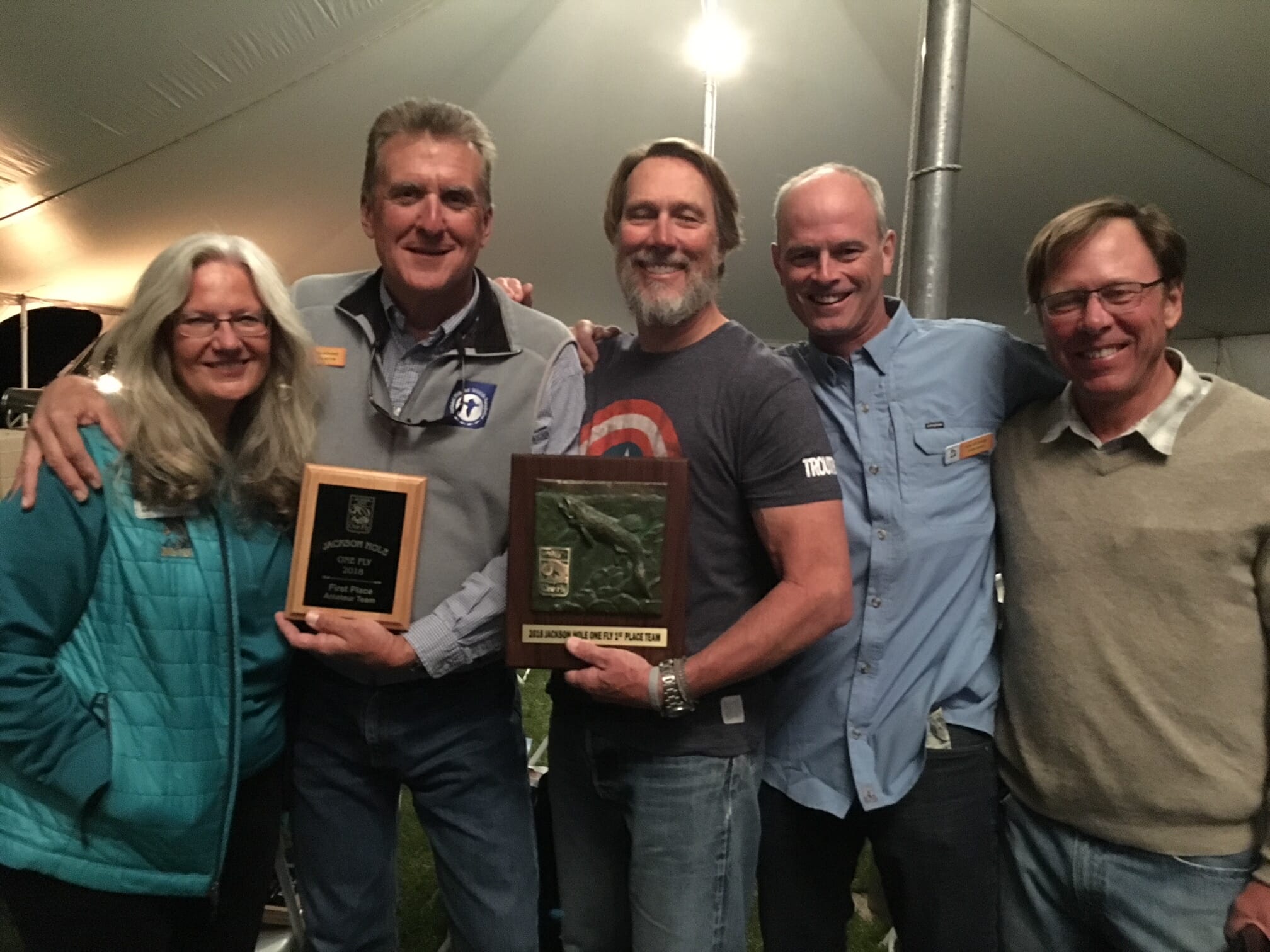 Chris Wood is the president and CEO of Trout Unlimited. He lives in Washington, D.C., and works from TU's headquarters in Arlington, Va.