Editor's Note: The folks at Aquaz were kind enough to offer me the opportunity to test their Dryzip waders. As soon as I saw them, I knew I was not the right angler for the job. These are serious waders built for people who can dish out serious punishment. So I contacted my buddy Connor. He's a former high school wrestler who approaches fishing with the same passion he brought to the mat. He fishes long and hard and gives no quarter to gear that can't take it. Here's his review:
I'm privileged to live on arguably the greatest trout fishing water in the lower 48. The North Platte River in central Wyoming never fails to amaze me. But it's a hard country. I cover a lot of ground when I fish, and I'm in the water for long periods of time. Some days might start out at 20 degrees and peak at 75, or vice versa. This is no country for waders that don't breathe or waders that can't take a pounding. These waders can.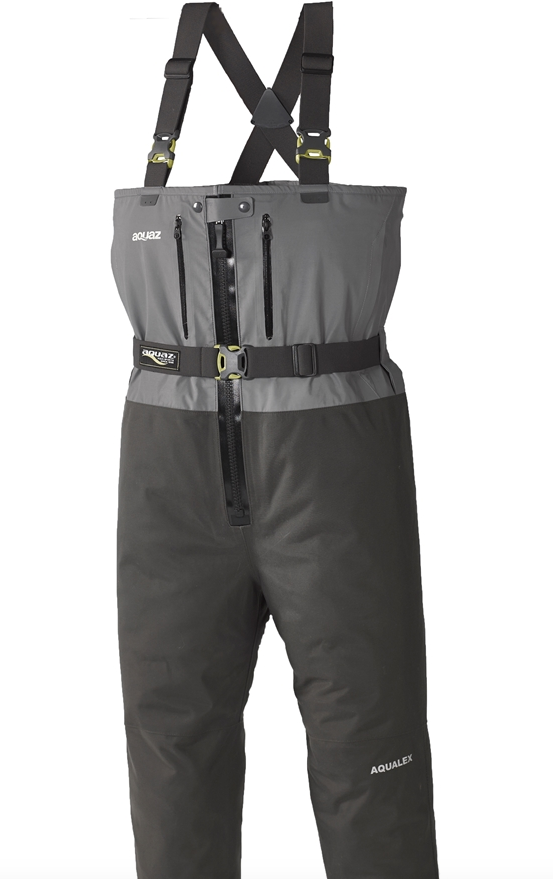 Walt asked me to test drive the Aquaz Dryzip waders for a month. I think the first (and probably most important) thing to consider is that they keep you dry. I'm glad to say they do a wonderful job at that. The next thing that matters for me is the fit. Lots of waders are too baggy around my midsection. Aquaz combats this with a very detailed fitting guide before your order, and a trimmer (or roomier) fit if you need it. The waist belt offers a high level of adjustability depending on how big you are, and the layers you have underneath. I'm not sure you can measure durability in a month, but I will say these waders seem to wear like iron, without a lot of weight or any sacrifice in flexibility.
I wouldn't use these as a January goose hunt wader, or even as my go-to for early April fishing (which in Wyoming can be easily confused with January) without fleece wader pants under them. However, come this summer and early fall, I have a feeling the Dryzip will see a lot of hours on the Platte as well as in small blueline streams across this great state.
$425, aquazfishing.com