What do you do when the kids get a bit older and you're tired of handing out snack after snack on big river trips?
Get them their own watercraft.
We all want our kids to learn the river from their own perspective and to safely make mistakes and corrections while the consequences are low. The best way to do that for us was to let them paddle their own watercraft.
Many of our river trip friends have used this tool to keep their sanity during long and slow days on the water and it's one we will certainly be embracing more into the future. Generally, it doesn't much matter what type of watercraft you choose. For us, we recently chose to purchase a pack raft made right here in Colorado called Apacka Rafts. It could be a canoe, paddleboard, tube or a kayak. Anything works.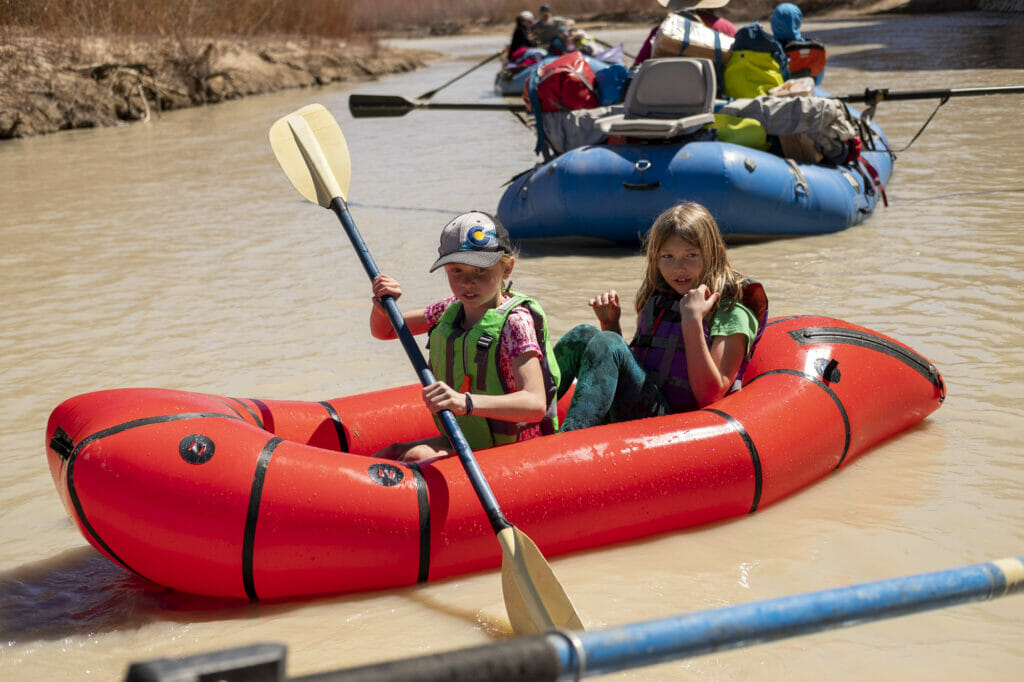 When the kids are paddling, always keeping a boat in front of them and one behind them we let them figure out the different dynamics of the water on their own while being able to closely monitor their safety. If you're a bit more of a worrier than most you could easily tie their watercraft to the back of the boat which will keep them from wandering too far off from your boat as well. Either way, be sure that they're wearing their snug-fitting lifejackets.
Kids love their independence and adults happen to enjoy not catering to every need multiple hours in the day, so it's a win for everyone.