My dad and my youngest son don't know each other very well.
Initially it was because my dad lived in another part of the state and visits were too few and far between.
In more recent years their ability to connect on a personal level has been hampered by Alzheimer's, and now, appropriate separation issues because of COVID-19.
As a result, I find myself trying to serve as a conduit to help them get to know each other better. I do this by telling stories.
Tales of soccer highlights to my dad from a proud son gushing over his 11-year-old's ability to put a ball in the back of a net. Tales of the man my dad was when I was young and the efforts he went to supporting my football dreams.
And I do it by fishing and talking about fishing.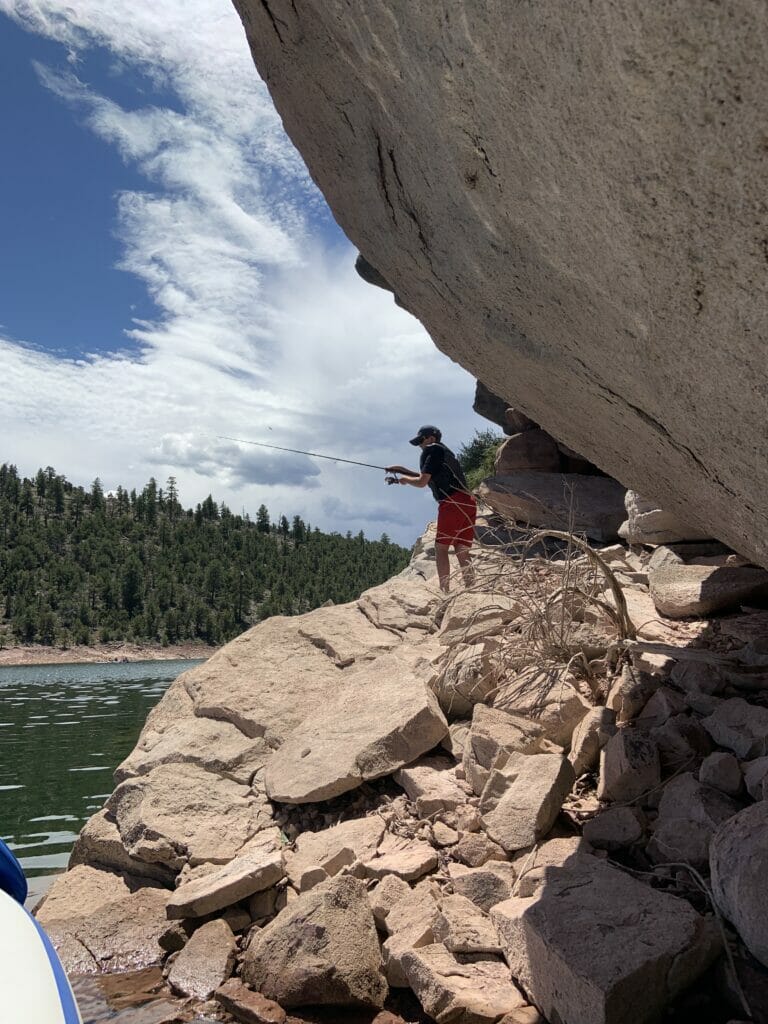 Owen has always shown an interest in fishing, but it has taken a serious turn in a positive direction this year. We have been fishing three times in the past month.
We've been fly fishing from a dory, smallmouth bass fishing with spinning rods from an inflatable kayak, and we tackled small stream backcountry fly fishing where he managed to catch the first fish in his effort to complete the Utah Cutthroat Slam. 
He loved it all. Watching his focus and passion made me think this must have been how my dad felt all those years ago on those trips we took with my younger brother.
In recent weeks my dad has reached a stage where he doesn't remember being a father. I call him dad when I reach him on the phone, but he misses that hint and talks to me like I am his older brother — the brother who passed away five years ago.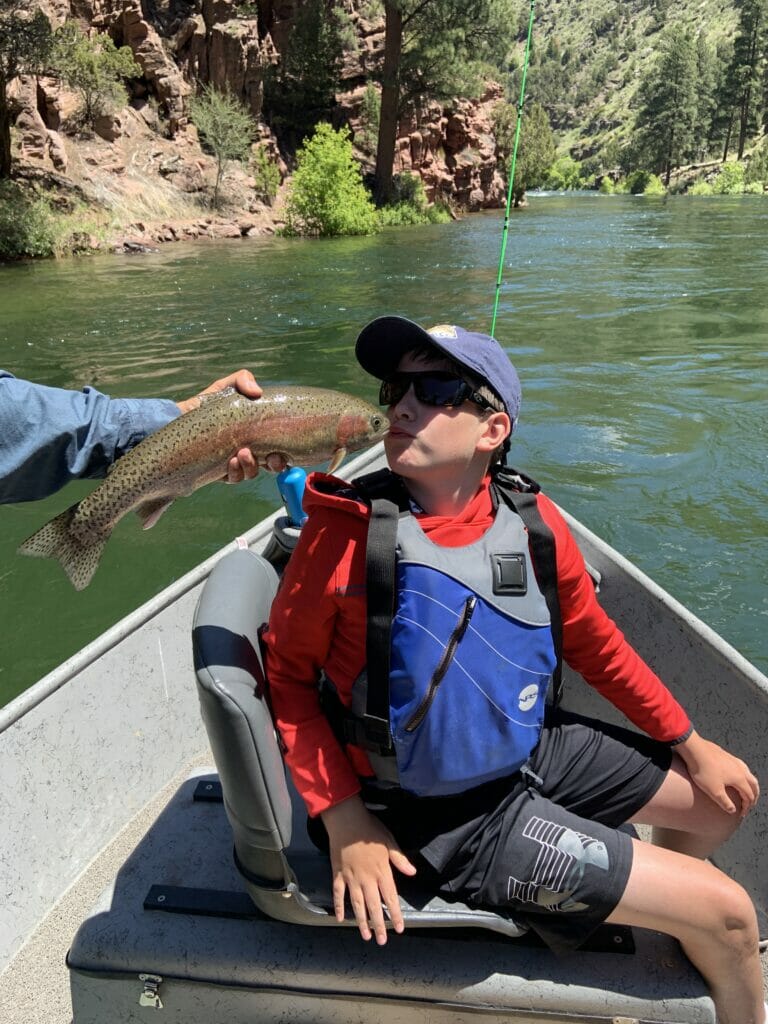 It's hard to hear him deny he has a family of his own, so I distract him away from that talk by sharing stories of fishing. I tell him about the adventures Owen and I are having and I reflect on memories he and I created together over the years. Occasionally I can tell he remembers one of the stories, but I know he enjoys hearing them either way.
Owen knows all this about my dad because he is, unfortunately, stuck with me in places where he has to hear our tough conversations.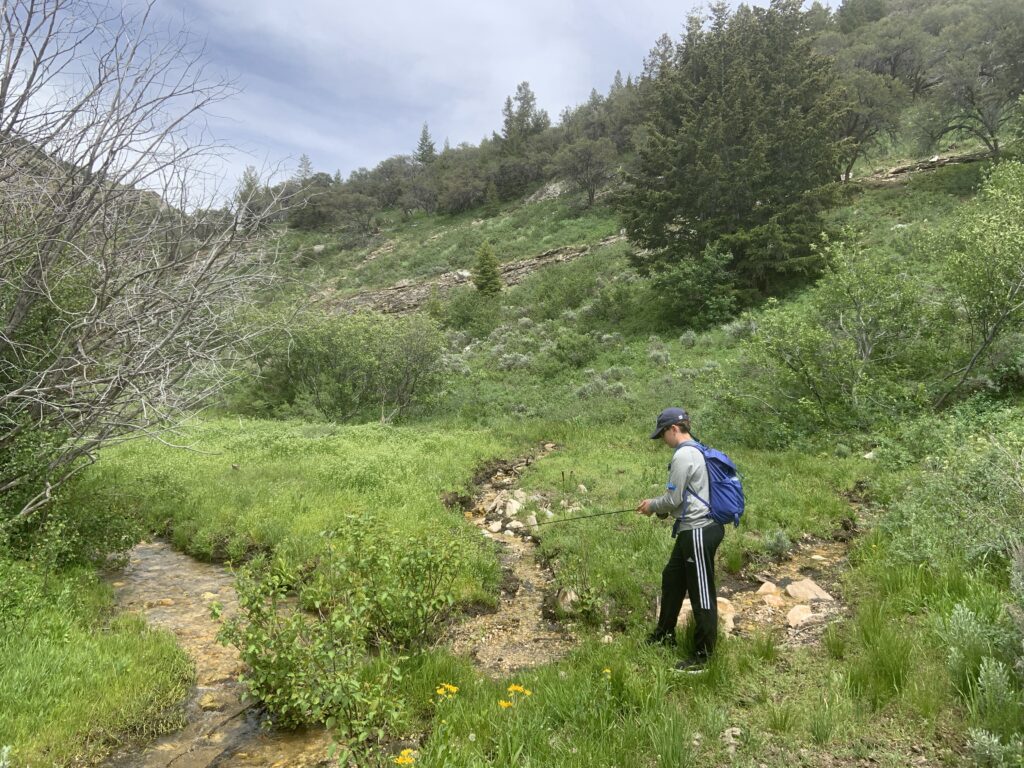 Trying to paddle a kayak in the wind, keep my son in position to efficiently cover bass water and explain to my dad on the phone that he is not being kicked out of the hotel — AKA a memory care portion of an assisted living center — he has lived in for more than a year is not easy.
But being able to hang up from that distressing call and be on the water with my son was just what I needed.
I apologized for my poor captain skills and that he had to hear the discussion. He shrugged, told me it was ok and said, "Let's fish."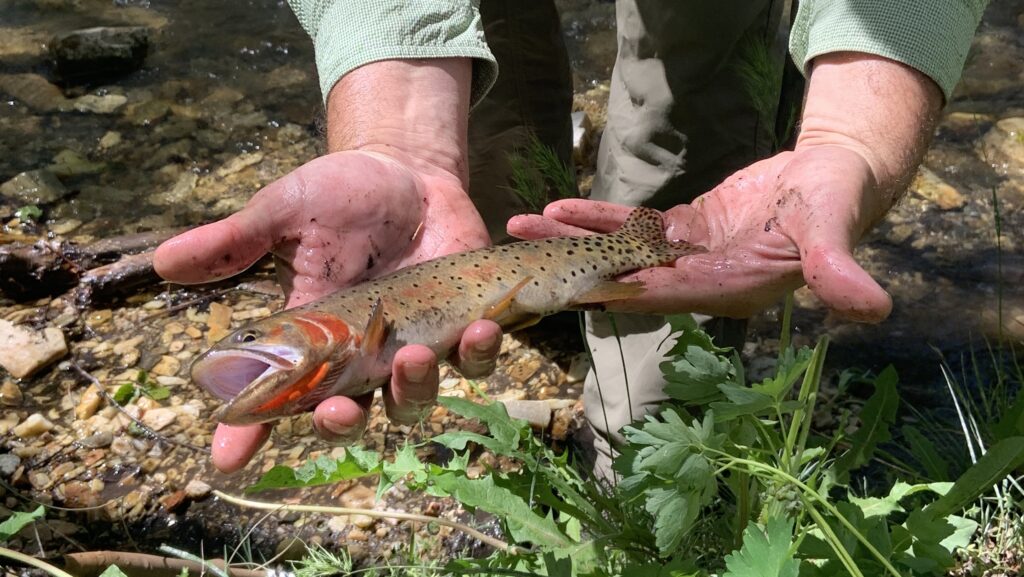 We had a blast sight fishing to cruising smallies from the shore for the next two hours.
Not long after that trip, Owen and I were in remote backcountry trying to catch native cutthroat trout. I watched Owen navigate the challenging undergrowth along a tiny creek to catch fish. His patience and focus surprised me. It was such a treasure to spend the day with him completely off the grid.
Thanks Owen, for giving me a reason to escape the grind and connect with you in something I'm so passionate about. I look forward to many more adventures with you.
Happy Father's Day, Dad. Thanks for the memories, even if you don't remember them.
Brett Prettyman is the communications director for Trout Unlimited's Western Water & Habitat, Science and Headwater programs. He is based out of Salt Lake City.