Grab some trash, take a photo, post to Instagram and win some prizes.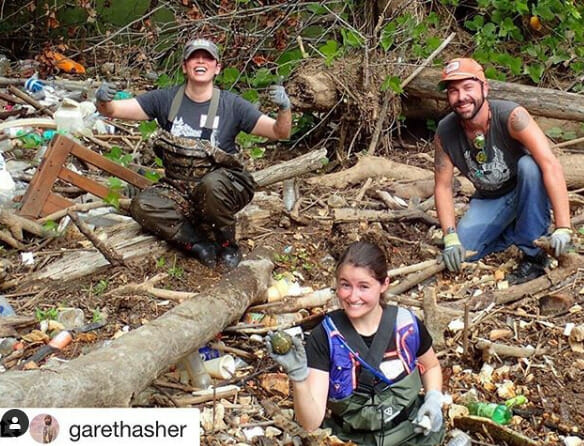 We've all been there. Wading in our favorite local haunt, soaking in the beauty of our surroundings when suddenly we catch a glimpse of something that ruins the whole day. Trash. There, sitting on the edge of the gurgling water, is a plastic bottle, grocery bag, aluminum can or other unsightly object. Slowly wading over to the offending clutter, we quietly curse such carelessness. Knowing good and well we just spooked the fish of a lifetime, we toss the garbage our pack. "I wish someone would do something about this," we think as we refocus on getting just the right drift to fool our aquatic quarry.
Starting a movement
Members of 436 – Upper Chattahoochee Chapter (@ucctu) had these types of situations in mind when they decided to take action. The concept was simple. UCCTU would combine the fact that many anglers already pick up trash with the power of social media to encourage a conservation ethic in the Instagram crowd. Anyone, regardless of age, could get involved and participate on their own time. To add an incentive, UCCTU brought in prizes to award in a variety of photo categories, from most unique find to best photo. With that, the 2018 #CLEANMYWATER movement was born.

The first year of #CLEANMYWATER, which focused primarily on the Atlanta, Ga., area, was a success. Posts came in. A new group of people found out about the chapter's work. The chapter was able to connect to local businesses and form new partnerships. Right then, UCCTU knew this was more than a cleanup contest.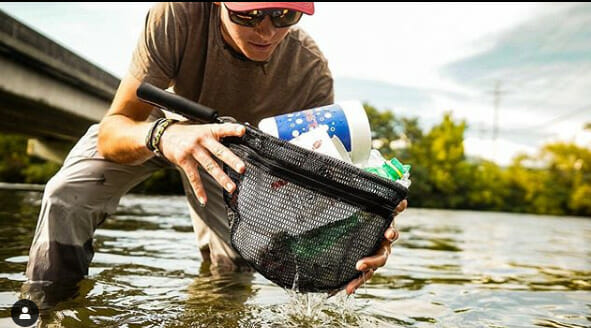 Encouraged by that success, UCCTU reached out to TU staff (@jdwrighttu) to expand the 2019 contest. Last year, chapters across the Southeast were challenged to run their own #CLEANMYWATER. TU offered prizes for chapters with the highest participation. After a great contest, 492 – Overmountain Chapter (@overmountaintu) from Johnson City, TN claimed the top prize. 137 – Appalachian Chapter (@troutunlimitedtn) came in a close second. More importantly, the #CLEANMYWATER philosophy spread across the country. Over the course of two years, posts have come in from 24 states and three countries of people packing out trash that may have simply stayed at the water's edge.
The '50 State Challenge'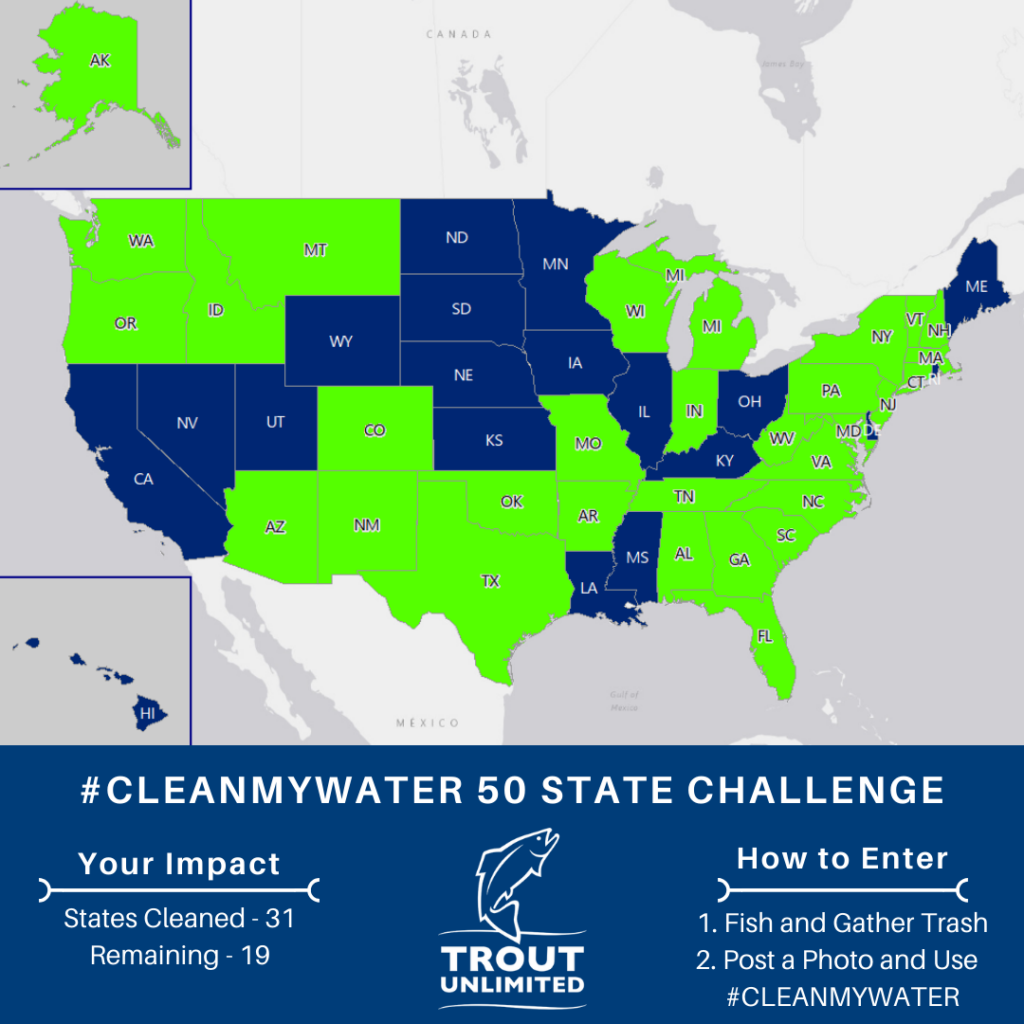 Building off this momentum, TU and UCCTU launched the 2020 "#CLEANMYWATER 50-State Challenge." Our goal is to get one post from all the remaining states. As a new state is complete, it changes from TU blue to TU green on the #CLEANMYWATER map (found at www.cleanmywater.org). Along the way, the movement continues to grow and the collective impact increases. Since launching on June 5, seven new states have "gone green".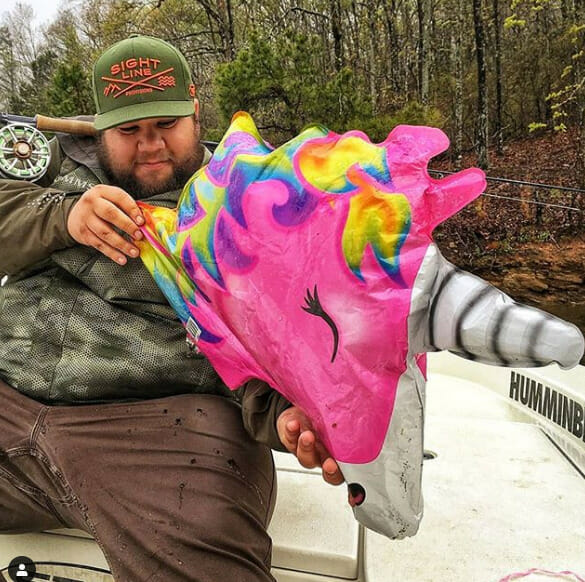 Anyone posting for the first time in a state receives a UCCTU/#CLEANMYWATER t-shirt and a UCCTU can koozie. Has your state already been done? No problem. TU has thrown in a TU Yeti 45 cooler, an Orvis chest pack with TU trout mug and a TU Brodin net with seasons 1 & 2 of "On the Rise". Three random winners will be drawn from #CLEANMYWATER posts made on Instagram from now until 11:59 pm ET on Aug. 31, 2020. If that wasn't enough, UCCTU is giving away two Walters Fly Rods rod and reel combos for the best trash haul and most unique item posted by 11:59 pm ET on June 30, 2020.
Chapters across the country have also stepped up to help. Four new chapters are encouraging participation in their own way, 011 – National Capital Chapter (@ncctroutunlimited), 348 – Rocky River Chapter (rocky.river.tu), 370 – Bosque Chapter (@bosquetroutunlimited) and 922 – Redwood Empire (@redwoodempiretrout). Anyone in the Wyoming, Colorado or Utah area can participate in #CleantheGreen2020 as well, picking up garbage around the Green River watershed and using both hashtags.
Learn More
Don't forget #ResponsibleRecreation and make sure to follow all state and federal social distancing guidelines.
To learn more about #CLEANMYWATER or to see what states are left, you can visit www.cleanmywater.org or find participants on Instagram @ucctu, @jdwrighttu or @cleanmywater.