Jonathan Wilson-Thieroff, 15, hones his skills on fish he can find close to home when he can't make it to trout waters. Courtesy photo.
By Jonathan Wilson-Thieroff
Here in St. Paul, Minn., where I live, the most readily available fish are bass, walleye, pike and panfish – unfortunately, not trout. Although there is great trout fishing about an hour away from my house, my parents can't always drive me there.
But, within 10 miles of me there is the Mississippi River, small urban creeks and lakes that I can easily get myself to by bike. I have learned a lot from fishing these bodies of water, and they have improved my trout fishing success by quite a bit.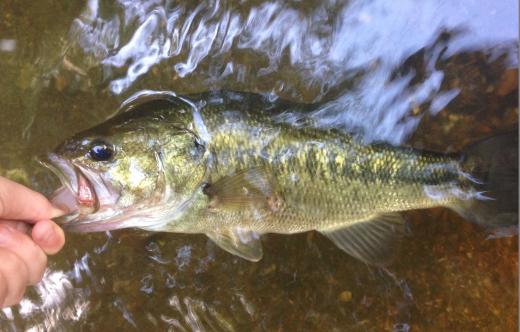 Jonathan likes to practice his strip set while streamer fishing on bass close to his home in St. Paul, Minnesota. Courtesy photo.
There is one creek that I fish a lot, and it is full of smallmouth, carp, drum and many other species. It is no more than 30 feet across at its widest point, and it looks very much like the trout streams that I fish. I started fishing it about two years ago, but I had been going there since I was little to swim and go for walks.
Since I never saw anyone fishing there, I assumed that it wasn't a good spot, but that was far from the truth. I caught my first carp, bowfin and drum on the fly in the creek, as well as a bunch of decent sized smallmouth (the biggest so far have been about 2 to 3 pounds).
All of these fish have helped me become a better fly angler in many different ways. To practice approaching a body of water, fishing for carp can really help. If you move quickly or make a lot of noise, they will spook. This is very beneficial for trout fishing. Spooking one fish can ruin your chances of catching any other trout that are close by. On the creek however, the carp will usually come back after a few minutes and can be caught.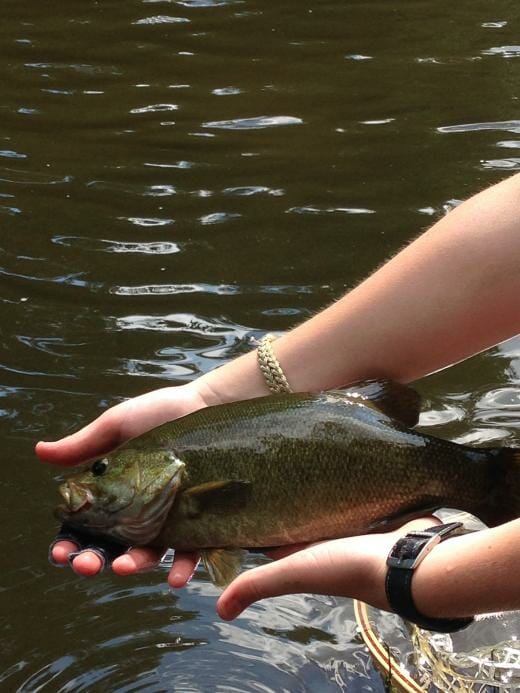 Jonathon encourages anglers of any age to fish close waters to build skills that will help them for longer trips away from home. Courtesy photo.
Smallmouth can also help you practice strip sets for streamer fishing and if you miss one, you can often get it to eat your fly a second time. These are just a few things I have improved on from fishing the creek, and I'm sure that the creek will continue to help me become a better angler.
Now, go explore close to your home, and find some water that you can fish. Whether it is a pond, stream, of lake, you never know what you will learn from it until you fish it. Just go explore, have fun, and catch fish!
Jonathan Wilson-Thieroff is 15-years-old and lives in St. Paul, Minnesota. He has been a member of Trout Unlimited for four years. He also serves on Trout Unlimited's National Youth Leadership Council and can be found fly fishing at every opportunity.