For me, December is a time for introspection. I've been thinking a lot about our work at Trout Unlimited and the challenges we faced in 2021.
TU may not be as large as some of our peer organizations, but none, and I mean none, are as able to blend grassroots local knowledge and professional staff expertise to drive an agenda of engaging diverse communities to care for and recover our lands and waters. Many organizations excel at advocacy. Some other organizations excel at on-the-ground restoration. But none do both as well as TU.
As the year draws to a close, let's celebrate a few of the victories that all of you—members, supporters, partners, donors, and our staff around the country—made possible, and that make me proud to be TUer.
At the federal level, few do as well as we to nationalize issues that help lead to positive outcomes such as protecting Bristol Bay or the Tongass National Forest in Alaska. The TU science team was extraordinary in pointing out the folly of removing the protection of the Clean Water Act for small streams. They then published their results in a peer-reviewed journal, and that served as a predicate for a proposal to re-apply the protections of the Clean Water Act to small streams.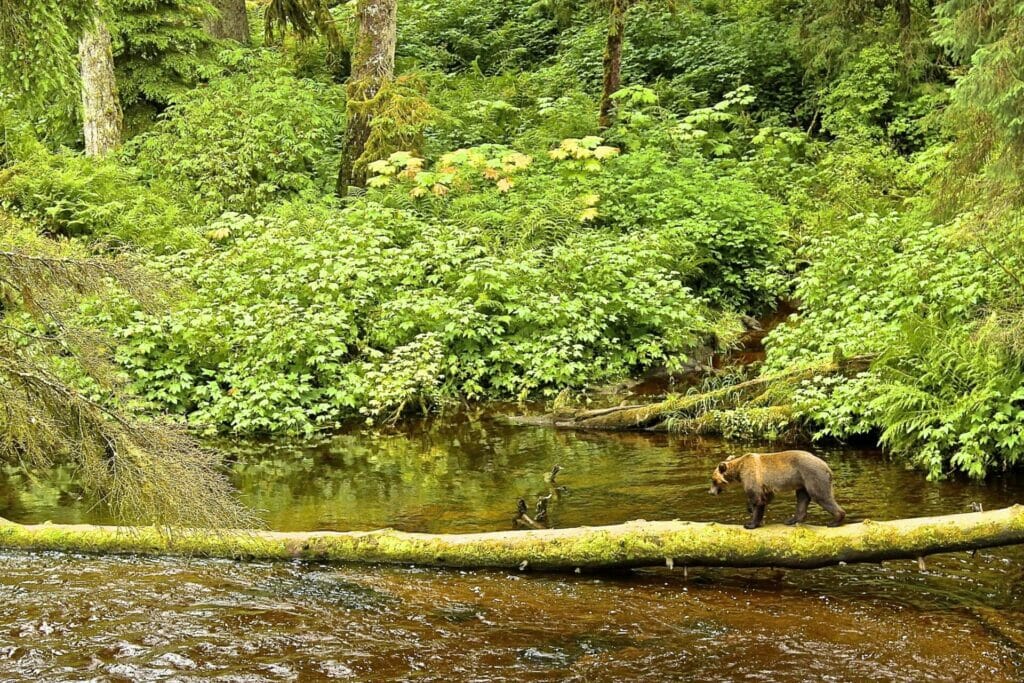 Of course, the grandmammy of our federal policy work this year was the passage of the bipartisan infrastructure bill. Fish, wildlife and water resources all around the nation will see major benefits from the good work of TU staff.
At the state level, repeatedly, we demonstrated our ability to leverage the combination or grassroots and professional staff to enact profound change. Consider:
In the East, we launched projects in New England that will lead to 60 miles of habitat restoration. In New Hampshire, $9 million in federal funding will benefit 110 miles of trout streams. In the Mid-Atlantic region, TU volunteers advocated for improved stream protections in Pennsylvania and New Jersey. More than 7,600 miles have been upgraded over the past decade. 
In the Great Lakes, including in Michigan—TU's home state—we continued work on fabled rivers such as the White, the Peshtigo, Muskegon, Manistee, Rogue, Pere Marquette, Ontonagon and elsewhere; work that will lead to hundreds of miles of reconnected and restored rivers.
In states such as California and New Mexico, we helped to secure hundreds of millions of dollars of state conservation funding.
In West Virginia, we have worked with over 300 private farmers on restoration efforts that are translating into native brook trout topping 15 inches. Moreover, our work in the Potomac headwaters and James River basins is a model for future public-private partnerships with state and federal agencies that will be jumpstarted by the bipartisan infrastructure bill.
In Oregon, TU was a key player in the Oregon Private Forest Accord. Governor Kate Brown convened negotiations involving timber industry representatives and conservation groups—including Trout Unlimited—to dramatically improve management of over 10 million acres of private forest lands. TU was not just another player at the table. The governor wrote me personally to say that "this historic agreement would not have happened without [TU Oregon director] Chrysten Rivard's incredible leadership, determination, and knowledge."
A distinguishing fact about TU is our ability to engage real people in real issues.
In Wareham, Mass., for example, Jeff Yates, our indefatigable director of Volunteer Operations, worked with local chapters to stand up a campaign against a 775-acre development in the headwaters of Red Brook. TU and our partners had spent more than $4 million over the past few decades on dam removals, tree plantings, and restoration, resulting in a seven-fold population leap in Red Brook's unique salter brook trout population. Wareham voters ultimately opposed the development by an 8-1 margin.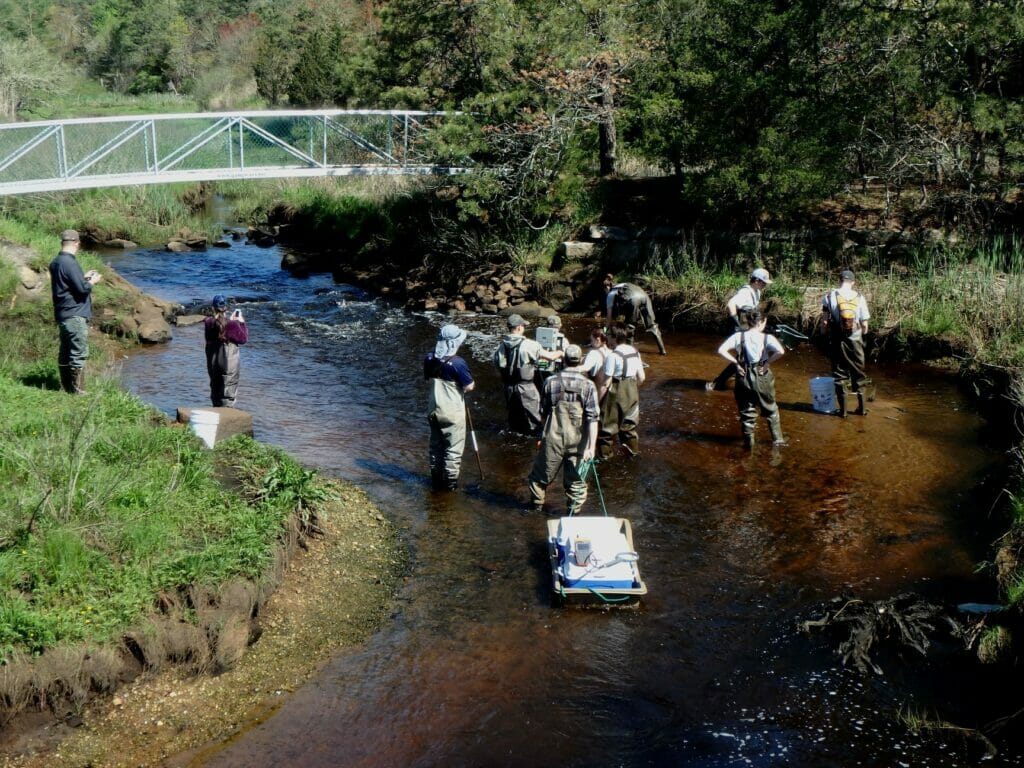 Our science chops shined in so many ways this past year. One great example is that Dan Dauwalter was asked to lead a special status assessment for the threatened Apache trout. Dan led a team of scientists in the analysis that will form the basis of the Fish and Wildlife Service's status review and listing determination that will be due early in 2022.
I would be remiss if I did not also recognize efforts by those at TU who support all of this exceptional conservation work, from fundraising, accounting, legal, and HR to comms, marketing, and volunteer support. One of TU's most important accomplishments this year is close to home: bringing our new strategic plan to life. Teams across the organization have begun work on the foundational steps of the plan, and more teams will be getting started on strategic plan activities as we enter 2022. Stay tuned.
These accomplishments happened because of you. Your ideas, your insights, and your hard work collectively allowed TU to thrive and be successful in 2021.
Your work, passion, and belief give me the greatest hope for our country. Thank you!
For great storytelling about the people, places, projects and science that make our nation's rivers stronger for future generations, sign up for TU's newsletter. Fresh stories delivered to your inbox every week.