This year, two conservation stalwarts took home the award recognizing volunteer leadership
One of the highlights of the year for me is presenting the Ray Mortensen award to our top volunteer leaders.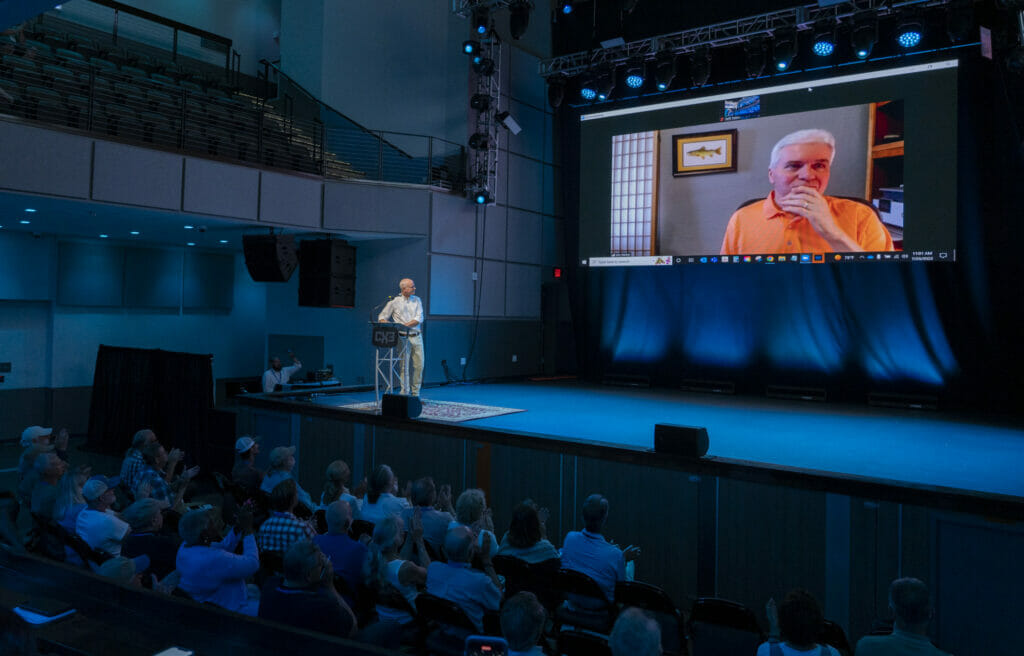 "The Mortensen" honors a man from South Carolina who did it all when it came to TU conservation: founded a chapter, helped shape TU's conservation agenda, worked on acid rain policy, led the way in protecting critical brook trout habitat, fought a misguided aquaculture venture, and more.
This year, for the first time in Trout Unlimited history, we awarded two people "the Mortensen."
Marsha Benevengo and Jim Walker hail from different parts of the country but share a passion for connecting people to the outdoors.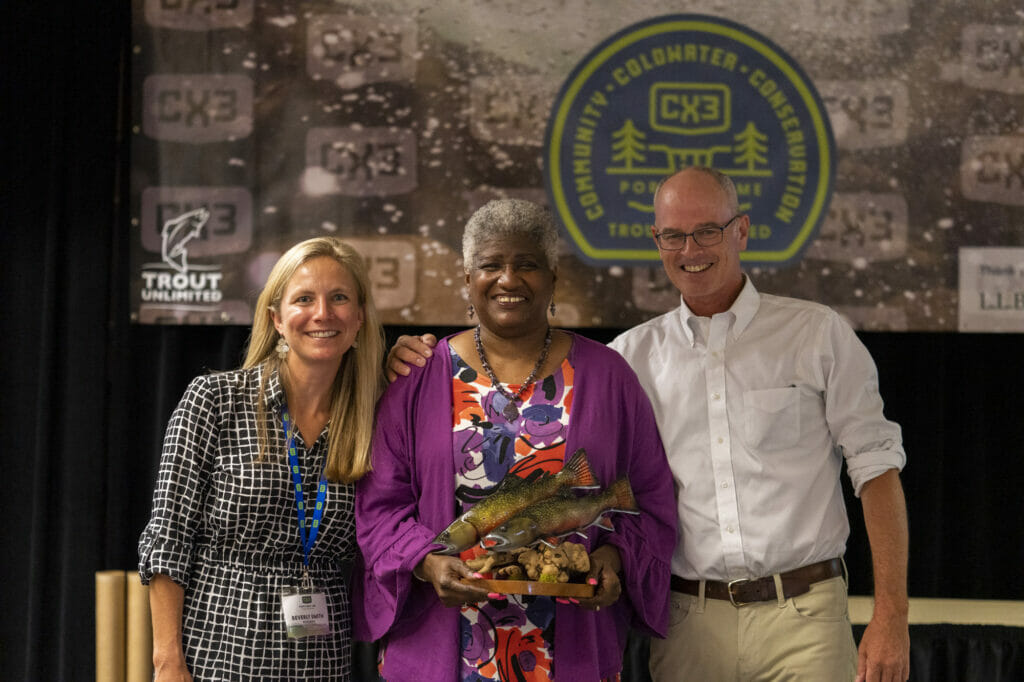 Marsha was drawn to fly fishing to find peace on the water after 9/11. A resident of Manalapan, N.J., she has been a longtime volunteer for Casting for Recovery, an organization that helps breast cancer survivors experience the healing power of fly fishing. A former director of diversity for her chapter, Marsha now serves as council chair for New Jersey. She is the first woman of color to head a TU state council.
Marsha was an active participant in the group that helped to shape TU's latest strategic plan and for many years she's contributed to the NLC's Diversity and Inclusion workgroup.
"My role with TU and the work that I am involved in along with some amazing women conservationists and anglers defeats the foolish notion that women 'cannot' and people of color 'don't,'" she said. "We are making strides now and for future generations."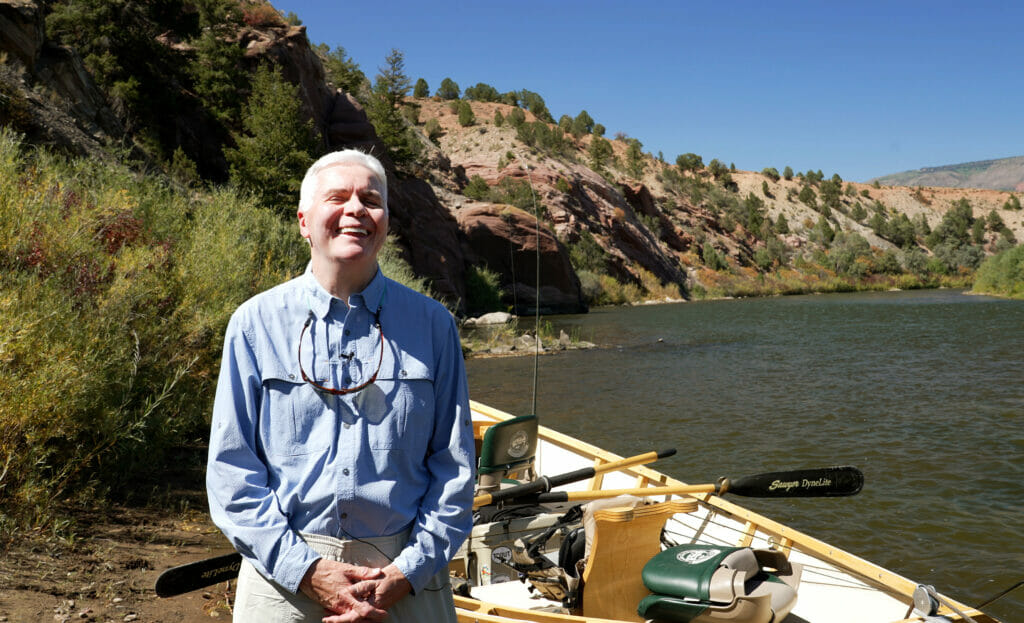 There is little at TU that Jim Walker has not touched. He has been an active TU volunteer since 1989. Jim served as a chapter president in Pennsylvania and later in Arizona. He served as council chair and a member of the National Leadership Council, which he now chairs. Jim is also a member of the Board of Trustees and recently served as the acting chair for six months.
One of the things I most appreciate about Jim is his, and the Arizona council's, tireless advocacy on behalf of native fish. In fact, Jim co-founded the annual Native and Wild Trout Conference in Arizona. Over the years, Jim has made more than 30 visits to Washington, D.C., to meet with congressional offices and advocate on behalf of wild and native trout.
Jim helped grow the Trout in the Classroom program throughout Arizona from three schools to more than 40. If you go to lunch with Jim, be prepared to start a new TIC classroom! His greatest strength lies in ensuring he doesn't do anything entirely by himself—he perpetuates TU through his engagement of others.
Congratulations to Marsha Benevengo and Jim Walker! They represent the best of TU.