Trout Unlimited has been acting as a sub-contractor to provide construction oversight of the Boardman Dam Removal river restoration project in Traverse City, Mich., an effort that will continue through early 2018.   
The Boardman Dam, originally constructed in 1894 as a hydropower generation dam, had no fish passage capabilities.  
The project is one of three dam removals on the Boardman River, with a goal to enhance and restore cold water habitat and to reconnect 160 miles of high quality river habitat.  
The Boardman restoration project is considered to be the most comprehensive dam removal and restoration projects in Michigan's history and one of the largest such projects in the Great Lakes Basin. The river restoration construction wok of hte Board Dam removal began in the spring of 2017 and will be complete in the late spring of 2018. 
Below are a few more pictures that show the scope of this major project.
BoardmanWoodInstall2.jpg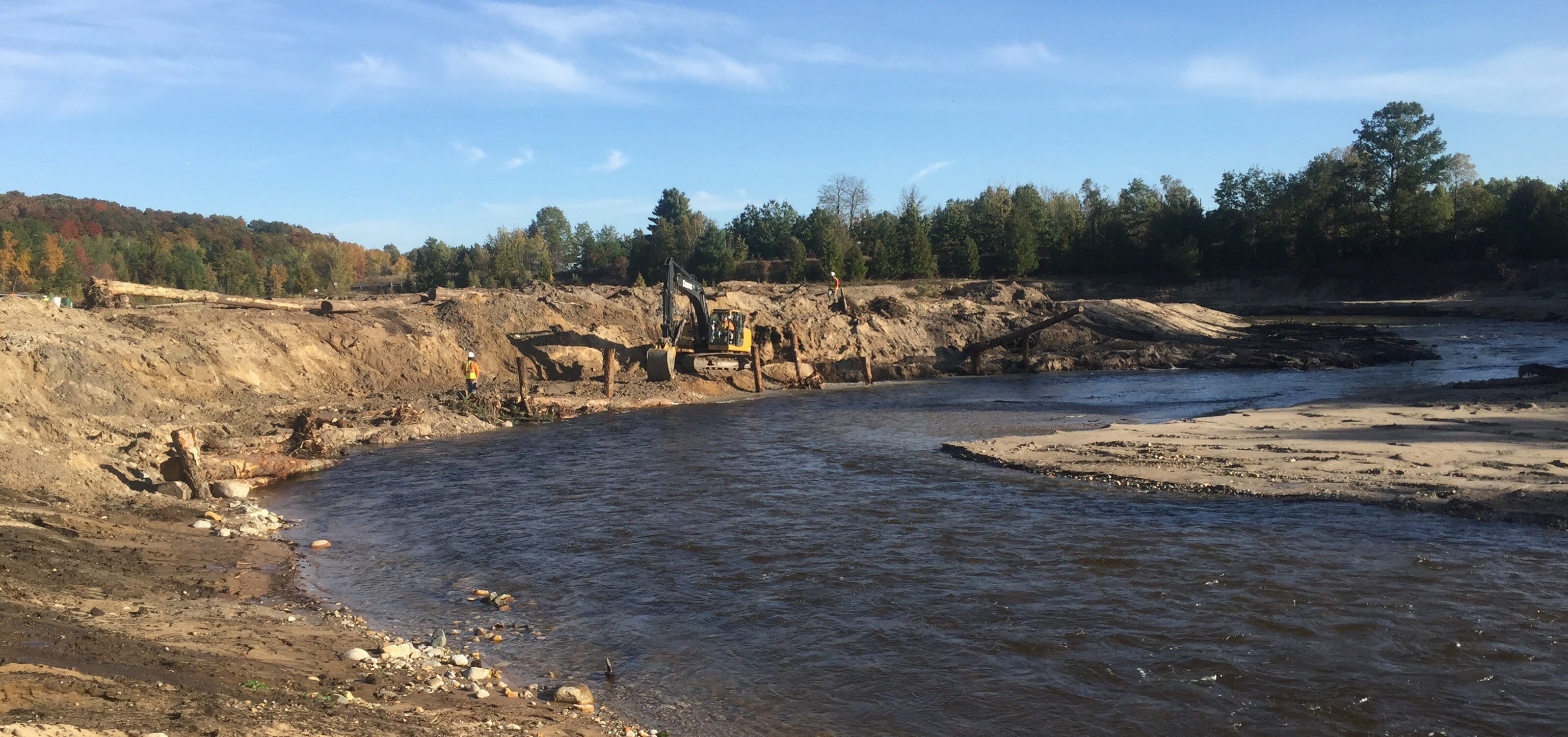 Crews install large wood in the upper portion of the Boardman Dam removal project.
BoardmanWoodInstall.jpg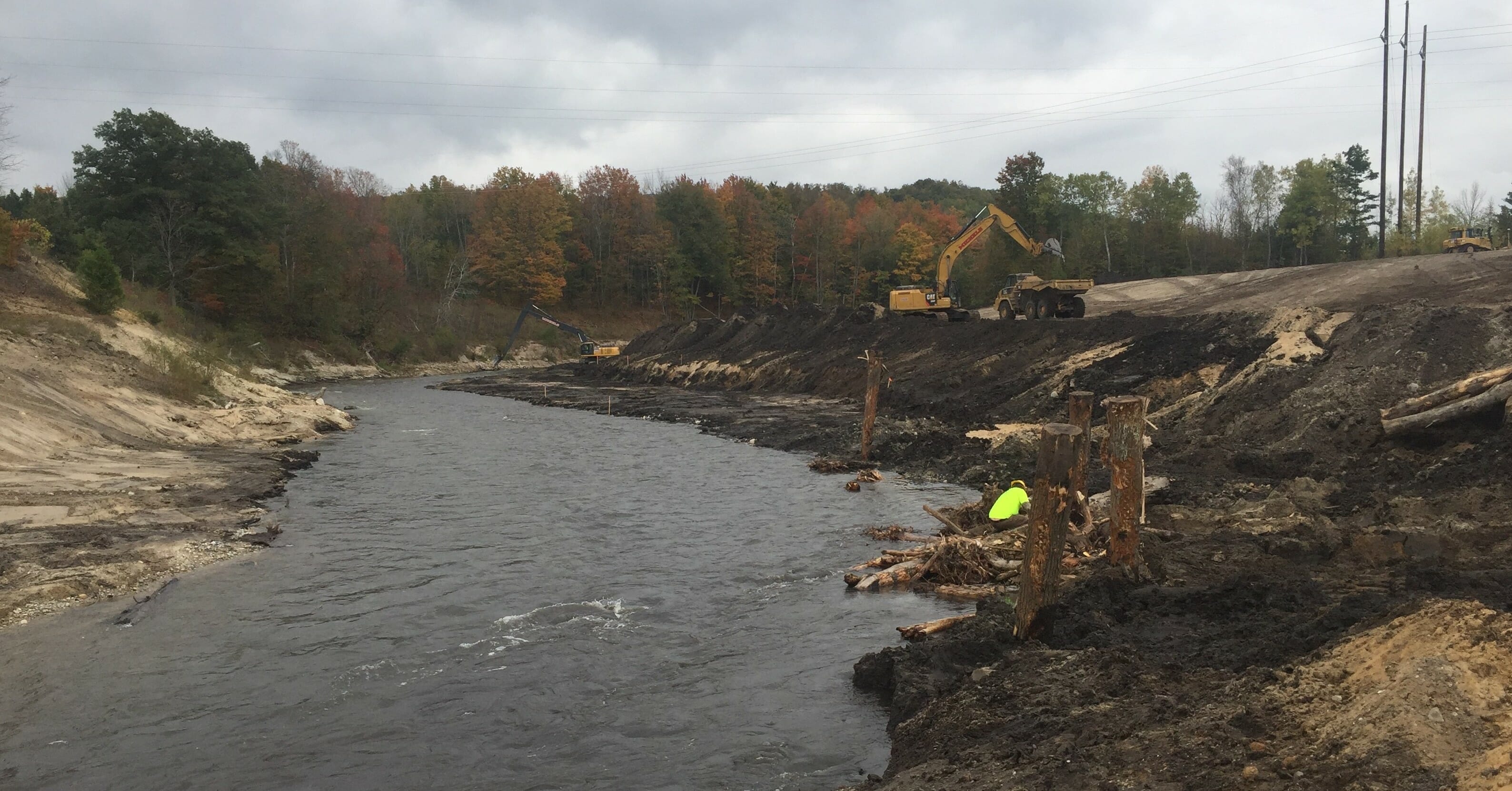 Looking upstream at bank and floodplain construction in the upper portion of the former impoundment of Boardman Pond.
BoardmanDewateringPhaseLookingUpstream.jpg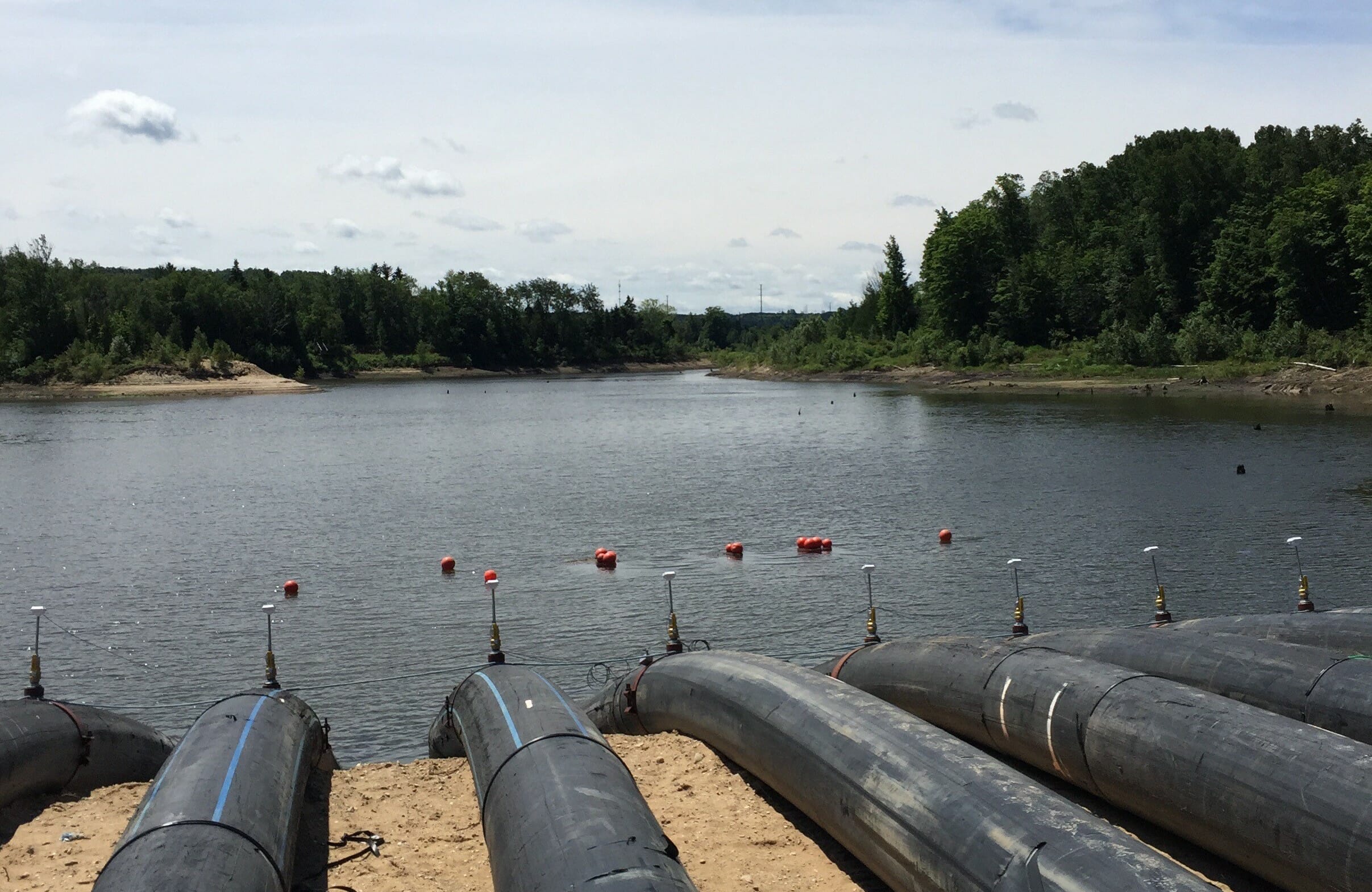 A view looking upstream from the Boardman Dam. The dewatering pipes were being used to draw down the pond impoundment in a controlled fashion.
BoardmanBankWork2.jpg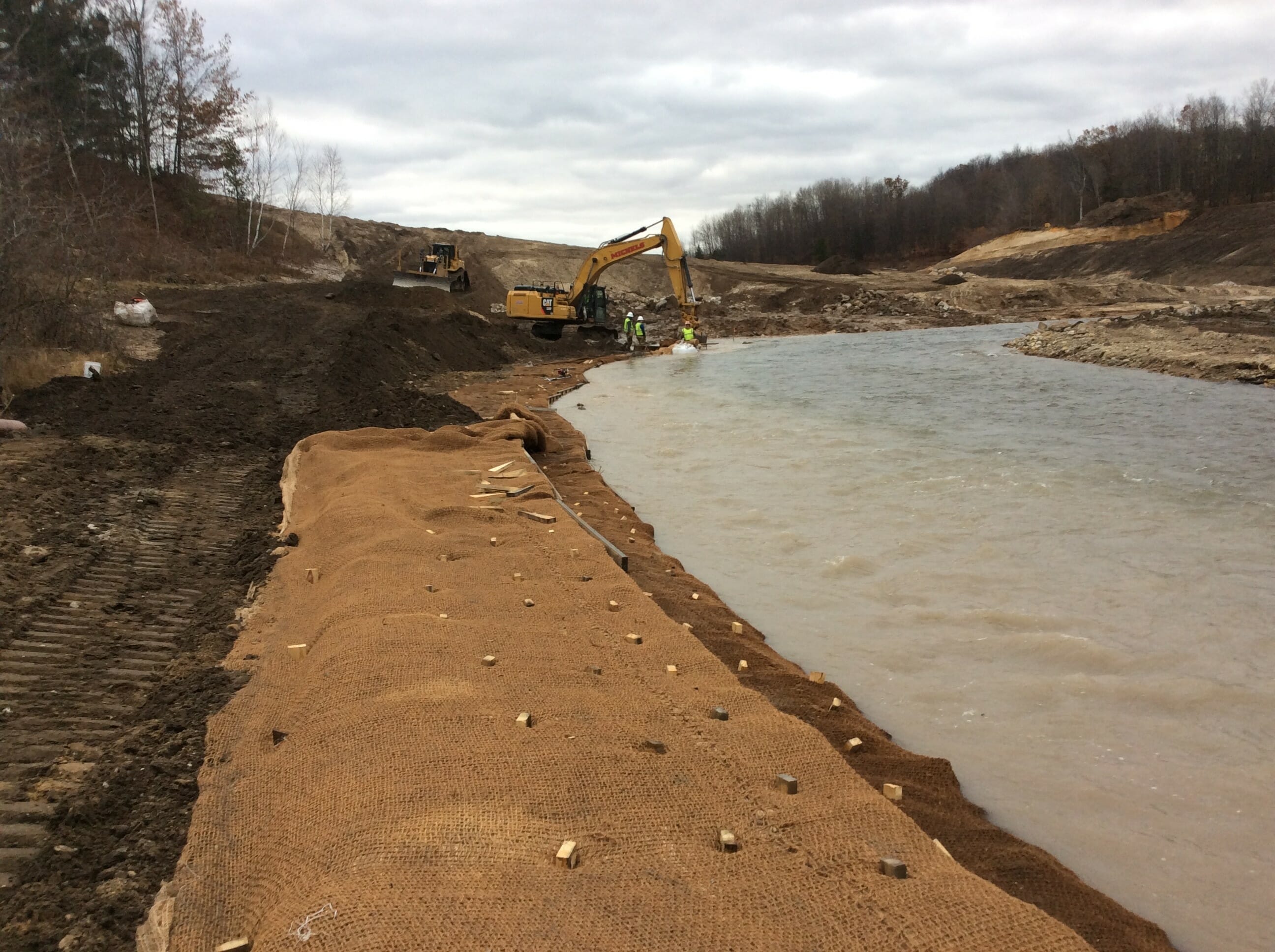 A view looking upstream of bank construction work taking place below the former dam site.