Editor's note: Today, Trout Unlimited is launching an interactive feature among the TU community designed to create a story archive for all of us living through these unprecedented and troubling times. What stories will you tell your kids and grandkids about the pandemic when you're all gathered around the campfire on a fishing trip in the future? Tell us your own quarantine stories, and read those crafted by others from around the TU universe. We have history to share.
One of the best things about fishing with my grandfathers was the stories. Yes, the fishing was centric — it was the reason we spent time together, honestly. But, for the most part, it's not what I remember about the two men who shaped my young angling soul.
Instead, I remember the tales they told of days gone by. War stories (quite literally—my grandfather on my mother's side was a Marine who fought in the Pacific Theater in World War II), tales of epic fishing trips to places far away from our idyllic little suburban Denver neighborhood, and of their own memories of the people who brought them up in a world so much simpler than the one we occupy today.
Both of my grandfathers were born as the Spanish Flu pandemic slowed its worldwide carnage, so neither had memories of it. Both, though, had acute memories of the Great Depression and, obviously, of wars, drought and famine that gripped the country at certain times over the courses of their lives. They remembered polio, and the day their children were given the vaccine in a sugar cube. They remembered the Cold War and the just-below-the-surface worries of global nuclear annihilation.
They've both been gone now for a decade or longer, but they live on in the stories they shared with their children and their grandchildren. Many of the stories came to the fore around campfires warming chilly, high-country nights. These were the best stories … the ones we remember most. Stories of big fish in hidden spring creeks, or of days spent chasing trout in the Wyoming hinterlands — as a kid in Colorado, Wyoming seemed like it was a million miles away, simply because the adventure purveyed in the tale-telling was so inspiring.
And I won't lie … years later, as I worked with many of fellow TU colleagues to protect the Wyoming Range west of Pinedale from future oil and gas drilling, I often wondered if the streams we were trying to protect were among the waters my grandfather fished as a much younger man. Like many of our early landscape protection efforts, these places became immensely personal to me, because they were the places that inspired the men who, in time would inspire me.
Quarantine stories
Today, we're living in unprecedented times. Many of us are living under stay-at-home orders in order to slow the spread of COVID-19. Many of us have been social-distancing and self-isolating for weeks. Many of us are with our kids and our families non-stop, and, in some cases, our favorite pastimes are off limits, or, at the very least, tougher to enjoy.
When we might have gone fishing, we've been forced instead by circumstance to stay at home in order to stay safe. We're writing new stories in our heads about the pandemic—stories we might one day tell our grandchildren around a campfire on a fishing trip years from now.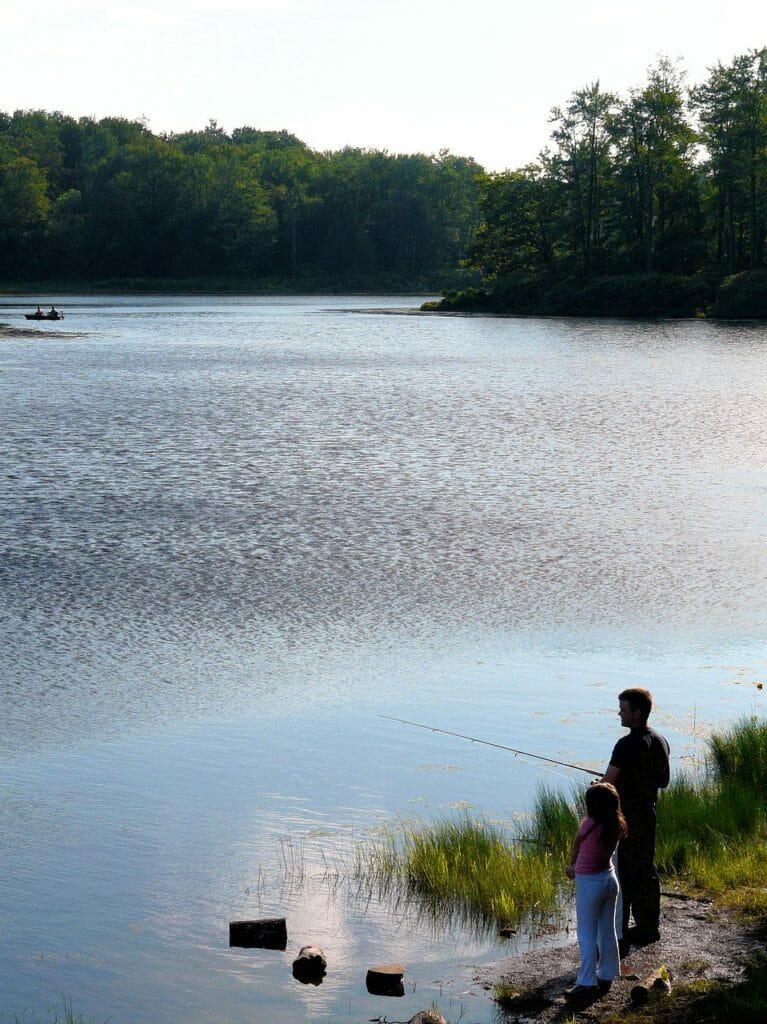 What stories will you tell? How have you endured these troubling times? What stories will those who come after you remember and retell to their own children and grandchildren?
Today, we're launching an interactive series among the Trout Unlimited community — a chance for all of us to share our stories and to archive them for those who come next. And we want you to share those stories here first. No, they don't have to be fishing stories. As I noted, the stories I remember most aren't necessarily about fishing with my grandfathers, but they were shared with me while we fished. Think about it. What tales will you tell as you teach your granddaughter to fly cast? What stories from the pandemic will elicit the deep belly laughs from your friends and family when they're shared around the fire?
These months we've endured — and likely the months we will endure ahead of us — will define many of us for generations to come. And we will have stories tell. Share yours with us.