TU worked with Jackson Family Wines and other partners to complete this fish passage improvement project on Yellowjacket Creek, an important spawning and rearing tributary for Coho and steelhead in the Russian River system.
Author's note: As California grapples with extraordinarily warm and dry conditions, the California Wildlife Conservation Board awards major grants to TU for partnership projects to help fish and people better prepare for and respond to the impacts.
Baseball great Yogi Berra, master of the quip, famously said, "It's déjà vu all over again." That's what it feels like now, in California, where a very dry winter in 2021 on top of a merely abnormally dry winter in 2020 has left the state where it was in 2012: on the brink of another extended period of severe water shortages, dry creek beds, and high risk of wildfire.
In California, the consistently predicted dire effects of the warming climate are not some scary future scenario — they're already here. Fortunately, Trout Unlimited is in the vanguard of collaborative efforts in California to help people, and fish, survive in the "new normal."
One of TU's most important partners in this work is the state of California, which, through the California Wildlife Conservation Board, just approved $4.24 million for four grants to TU to fund streamflow enhancement, fish passage improvement and water management science projects in important spawning and rearing tributaries to the Russian River, across the coast, and in the Lassen Foothills.
---
TU is working throughout the Golden State to help reduce or buffer the impacts of climate change—including drought—on California's trout, salmon and steelhead. Through the California Water Project and North Coast Coho Project, TU works with diverse partners from San Luis Obispo on the south-central coast to the mouth of the Eel River in Humboldt County to reconnect and restore habitat, improve dry season streamflow and water quality, enhance fish passage throughout watersheds, and provide innovative water supply solutions for landowners and farmers.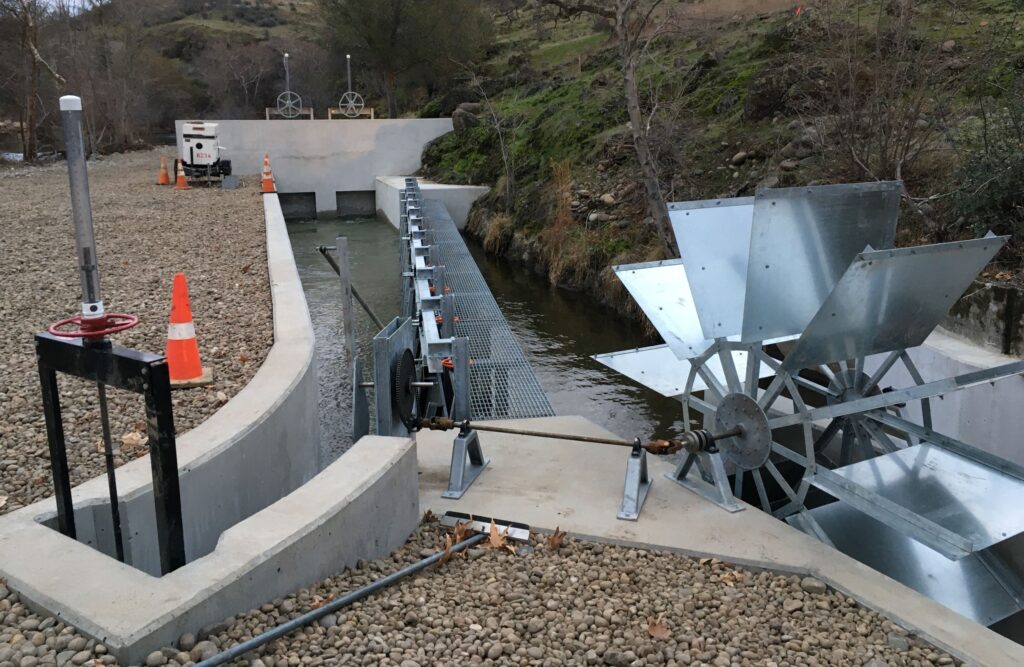 TU is widely acknowledged as one of the leaders in coldwater habitat and fish passage restoration in California. This work depends on collaborations with a wide array of partners, to design and construct on-the-ground projects and provide the science to show they're necessary and (post-project) that they're delivering results. TU's streamflow and habitat restoration work has earned accolades and is made possible by multiple grants from federal, state, and local sources.
The California Wildlife Conservation Board's (WCB) grants are the latest example of this recognition. TU is also a partner on six other projects approved by the WCB in the latest round of grant funding, for a variety of work including a new online tool for determining water availability in streams and watersheds; two water conservation, storage, and forbearance projects; and a flow enhancement planning project in a tributary to the Navarro River, an important Coho and steelhead stream on the Mendocino Coast.
WCB's approval of this funding is timely. Governor Gavin Newsom has since formally declared a drought emergency in 41 California counties — including those in which the WCB-funded projects are located.
Mary Ann King, Director of TU's California Water Project, said, "We are beyond appreciative of WCB's support, and we are humbled by the challenge ahead of us. Climate change, wildfire, and drought have made conservation projects like ours more urgently needed than ever. We can't prevent or control the increasingly dry conditions in California, but we can help reduce their impacts on wildlife and our communities. We salute the board's vision and commitment to preserving California's native salmon and steelhead and to investing in local efforts and partnerships that deliver creative and tangible solutions for both fish and people."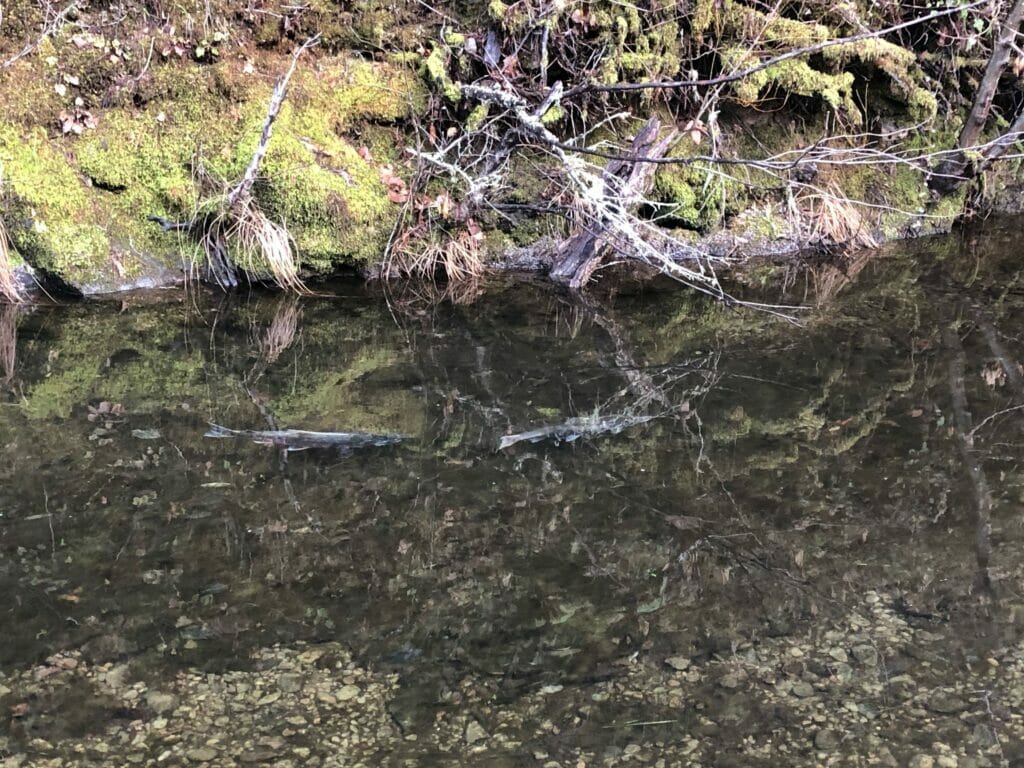 This year's WCB-funded projects for which TU is the grant applicant or a partner are:
Mill Creek Water Storage and Forbearance for Streamflow Enhancement Project
Partners: Sonoma Resource Conservation District (RCD), California Sea Grant, Sonoma Water, Mill Creek Citizens Organized to Prepare for Emergencies (COPE)
Deer Creek Instream Flow Planning and Design Project
Partners: Deer Creek Irrigation District and Davis Engineering
Deer Creek Irrigation District Diversion Automation Project
Partners: Deer Creek Irrigation District, Stanford-Vina Irrigation District, private landowners, The Nature Conservancy
Russian River Watershed Stream Gauging Project
Partners: O'Connor Environmental, Inc.
Green Gulch Farm Streamflow and Water Storage Improvement Project
Partners: Green Gulch Farm/San Francisco Zen Center, Prunuske Chatham, Inc.
A new online tool for determining water availability
Partners: The Nature Conservancy
Navarro/ Outlet Creek Planning Phase 2
Partners: Mendocino Resource Conservation District, The Nature Conservancy
Green Valley Water Storage and Forbearance for Streamflow Enhancement Project
Partners: Gold Ridge Resource Conservation District, California Sea Grant
Salmon Creek Water Storage and Forbearance for Streamflow Enhancement Project
Partners: Gold Ridge Resource Conservation District
San Geronimo Conservation Easement and Flow Enhancement
Partners: Marin Open Space Trust, Trust for Public Land
Much of TU's conservation work in California is tailor-made for lessening or offsetting the impacts of a hotter, drier climate on both people and fish — TU's streamflow enhancement and fish passage improvement projects are exactly the blend of strategic science and targeted actions that help salmonids and human residents of the watersheds both depend on. The WCB's recent grant awards explicitly acknowledge this.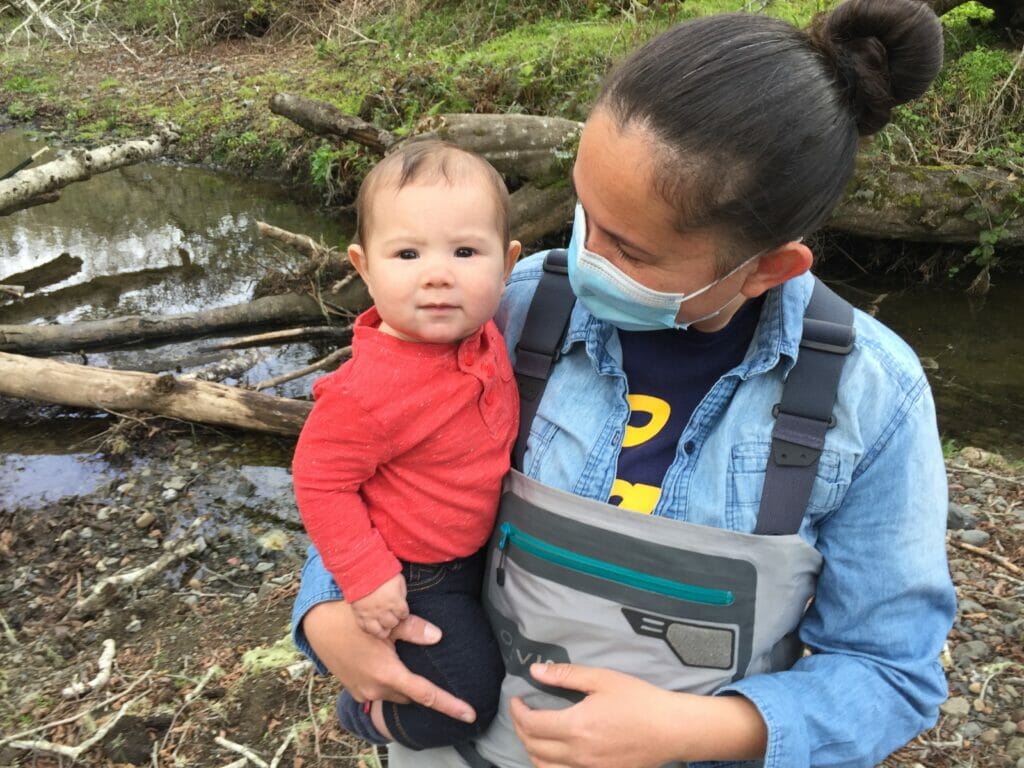 Matt Clifford, TU's California Water Attorney, said of the WCB grants, "This funding is vital and timely. These projects cover a wide range of geographies, project types, and policy and project problem-solving. For too long in California we have reacted to drought as if it were a rare occurrence—we now know that's not the case. For ourselves and for our salmon and steelhead populations, we need to plan and prepare better for the impacts of drought on our rivers, streams, and water supply. The WCB's support for our efforts to do this is a demonstration of the State's leadership on combating climate change."
"The projects funded by the WCB will directly support our collective effort to better prepare for and adapt to climate change," King added. "We are proud to partner with the State of California and so many others in this work."