Pheobe checks out a backcountry bull trout caught on public lands in Idaho.
I've had the good fortune of fishing with some great dogs over the years, and while sometimes it can be a burden, a good fishing dog is about the best companion an angler can have on the water.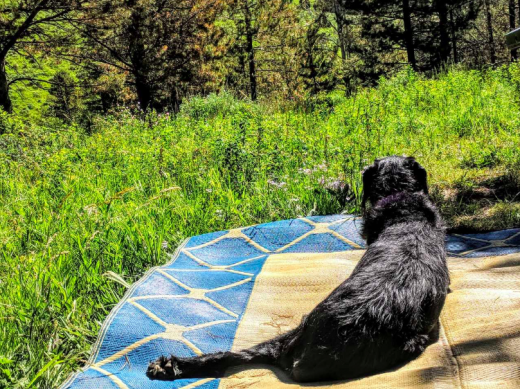 My old mutt Phoebe is the present iteration of Hunt family fishing dogs, and she's pretty stellar. She hangs close, but doesn't usually get in the way of my fishing. Like me, she loves backcountry fishing—following blue lines on the map into the hills to chase wild trout.
She'll put up with my springtime carp fishing proclivities, but I had to curtail that this year because of a particularly bad tick outbreak along the Snake River this spring. Otherwise, she's with me on almost every close-to-home fishing trip.
How about you? Show us some photos of our best four-legged friends that share the water with you. What makes your fishing dog so great?
— Chris Hunt