TU life member pens stories of Alaska with a big gift back to conservation
Dan Hoffman knows fishing and knows Alaska. Put the two together, and Hoffman has a lifetime of stories that take him from Katmai National Park in Bristol Bay, to the Kenai Peninsula, and north in to the Interior. He's compiled some of his best stories in to his new book, "An Alaska Flyfisher's Odyssey: Seeking a Life of Drag-Free Drift in the Land of the Midnight Sun." He is generously donating 50 percent of all proceeds from book sales to Trout Unlimited's conservation work in Alaska.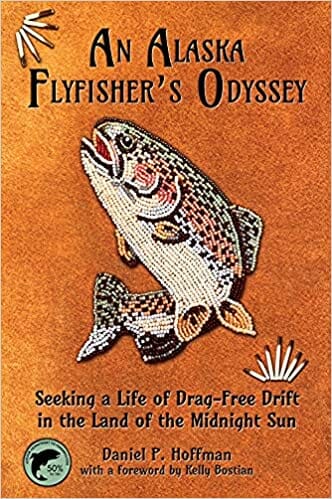 When he writes about achieving a drag-free drift, whether with a fly or in everyday routines, he doesn't mean just going with the flow. The latter can send you into a snag and lead to a tangled mess in short order. A drag-free drift requires knowing your surroundings, anticipating problems before they arise, being alert to the unexpected, making constant adjustments to minimize interference even while taking calculated risks, and keeping the drift where you want it. This is as applicable to daily life as to fishing, he explains. There's a Taoist element to this.

David James, Anchorage Daily News
After growing up a fly angler, Hoffman worked as a fishing guide for Kulik Lodge in Katmai National Park and completed a degree in Wildlife Biology from the University of Alaska. He shifted to a career in law enforcement, ultimately serving 20 years with the Fairbanks Police Department, from which he retired as Chief of Police in 2009. "An Alaska Flyfisher's Odyssey" is Hoffman's first book.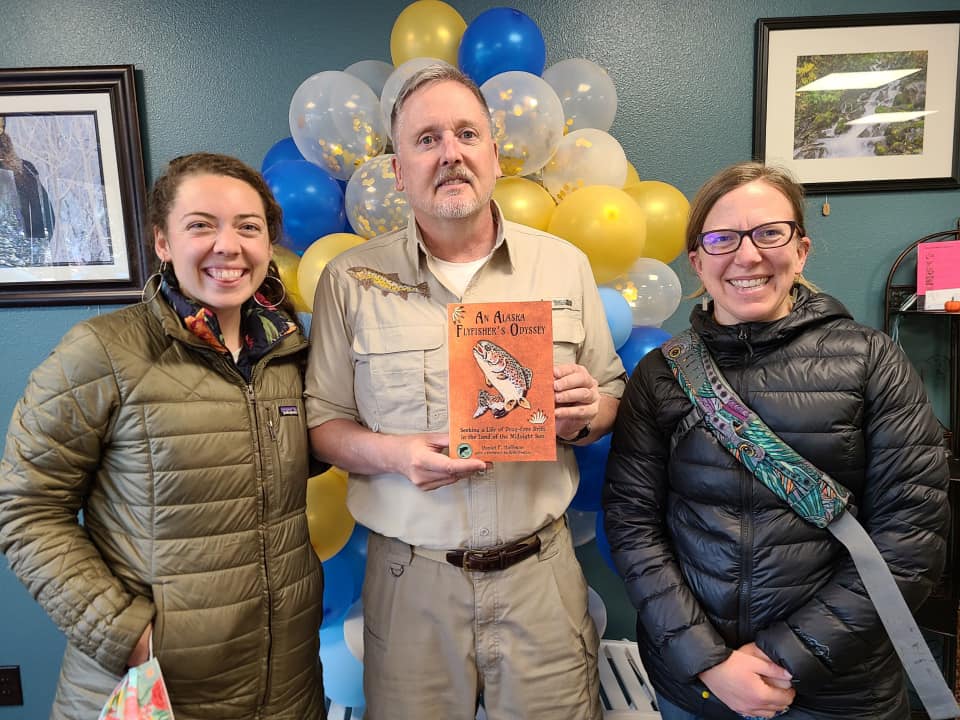 In this new book author Dan Hoffman provides a peek at life through the fine and often pointed lens of an avid flyfisher. This is a work of musings and anecdotes written very much in the style of fly-fishing philosophers such as John Gierach, only this is pure Alaskan. Here the author recounts his many adventures and life affirming epiphanies found while plying the waters of the 49th state.

Dave Atcheson, Alaskan author and board member for the Kenai Peninsula TU Chapter.
Hoffman's wife, Gwen, is an avid angler and Athabaskan beadwork artist. Gwen Hoffman completed the rainbow trout on tanned moose hide with porcupine quill accents that serves as the cover of Dan's book.  
Dan Hoffman is generously donating 50 percent of all proceeds from book sales to Trout Unlimited's conservation efforts in Alaska. Quickly selling-out of its first printing, current copies may be found in select local bookstores and fly shops. A second-printing is now underway, and can be pre-ordered directly through Farcountrypress.com. Available copies can also be purchased from Sweetgrass Books or Amazon.