Congratulations to Scott Hood, who nailed the "find the fish, win a fly reel" contest.
You'll recall that TROUT Magazine Editor Kirk Deeter posted a photo and asked readers to repeat, in writing, how he caught three trout from the water pictured below.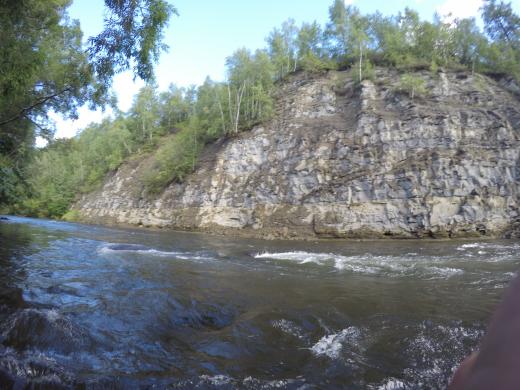 alt="" title="" />
Here is Scott Hood's reply:
"Hopper fish caught first, low side cast upstream. Third on streamer to the center of the river… cast to the front of the boulder.. fish took in the seam below the rock on swing."
Scott's description was one of several that was spot on—his name was pulled from a hat. For his fishing acumen (and a touch of good fortune), Scott is owner of a brand new Hatch Outdoors Finatic 4-plus fly reel that retails for a cool $450.
Way to go, Scott!